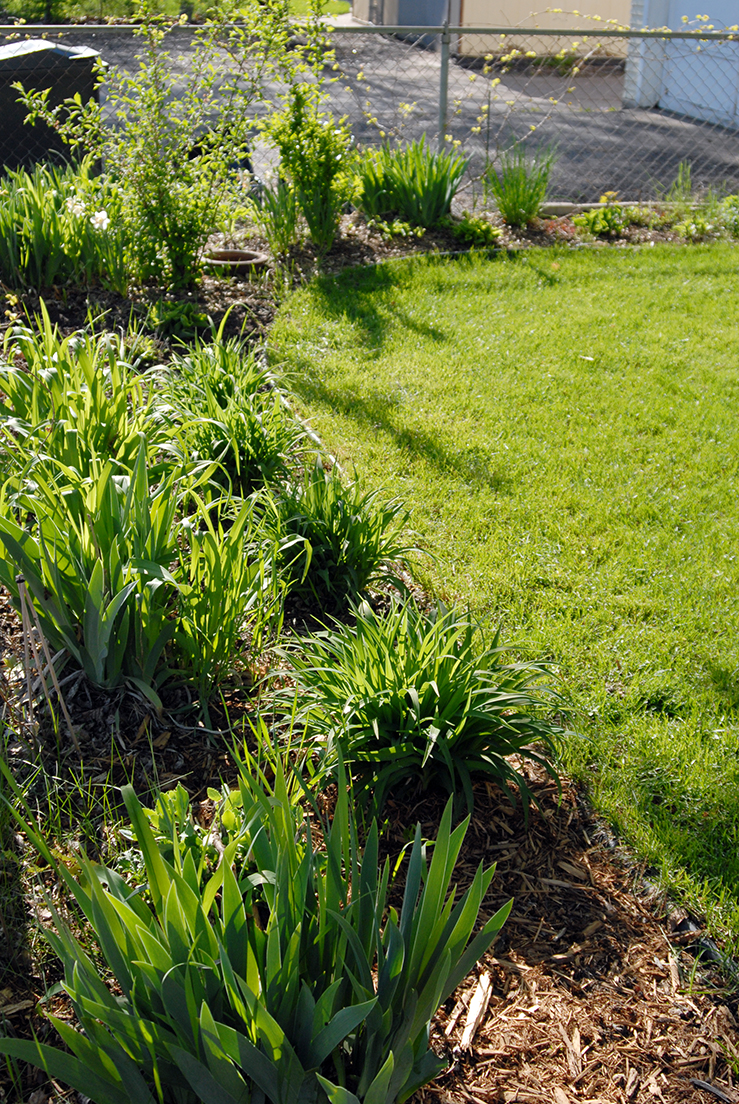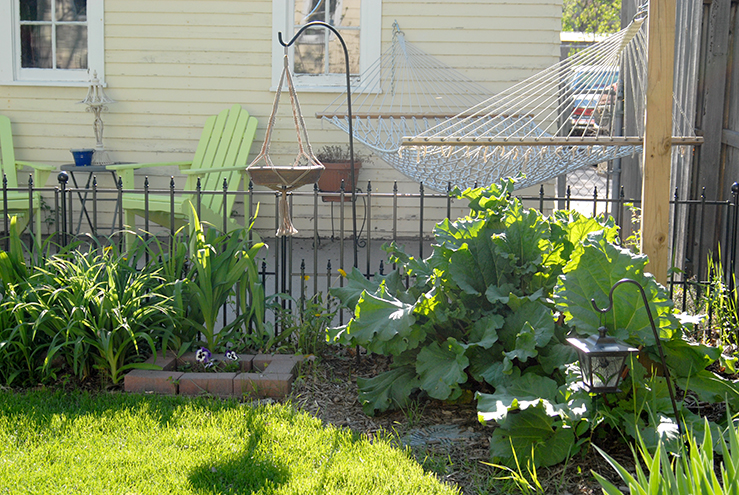 I've been thinking a lot about the garden/yard I had in Minneapolis. I gardened there for six summers and had pretty much got it to the point where all I had to do was plant annuals and pull weeds. So ha, ha to me — I moved away from all that hard work and started over again. I went looking for photos to show you, and while I have lots of individual plant photos and pictures of the produce I grew, I don't have nearly enough of the gardens themselves. The photos above were two of my perennial planting areas. Loads of lilies and irises, which I had divided over the years from just a handful of original plants. I actually brought most of those with me, divided them further, and they're ready to be divided again this year for my garden expansion. I LOVE those plants!
When I moved into my old house, the yard was pretty much a blank slate. There was a tiny garden in the very back corner (with the aforementioned lilies and irises), and a nice ash tree. I was at the T junction of the alleyway, so the backyard got lots of sunlight, and it proved to be a great place to grow things. Here's my veggie bed at the start of the 2008 season (my second summer) and midway through 2011 (second to last summer):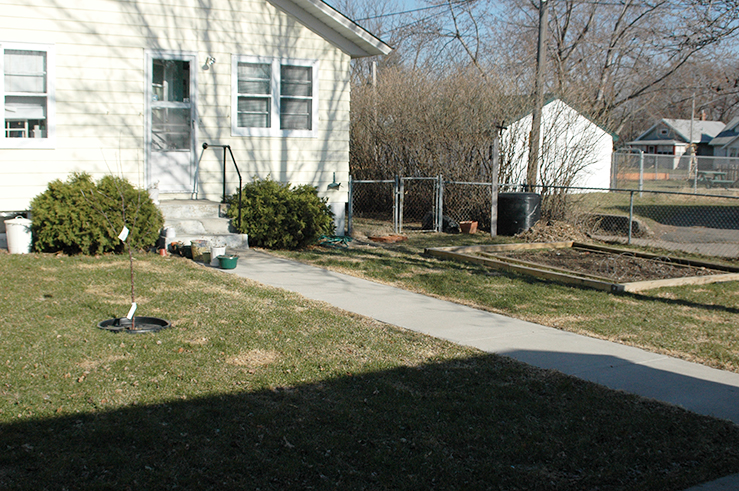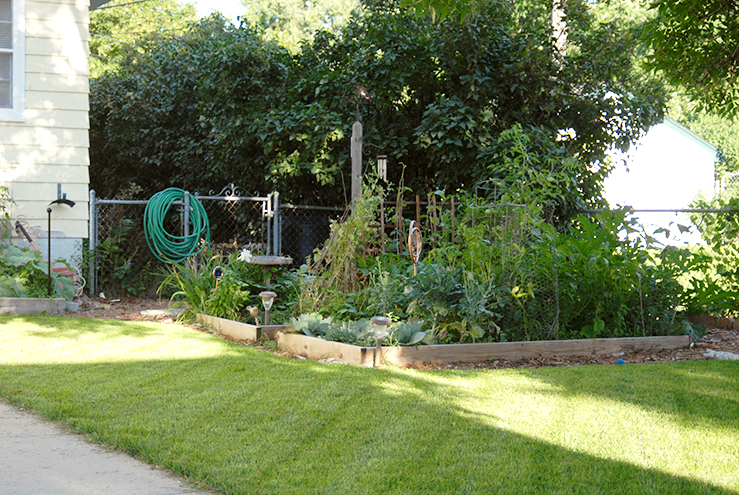 The raised vegetable garden went through a few variations before becoming two 4′ x 6′ beds. Every part of the back lawn that was either difficult to mow or that didn't grow well became gardens or mulched walkways. I turned my entire side yard (between the house and that gloriously huge hedge of lilacs) into a mulched perennial garden, too.
What did I learn from my city garden? Places that don't grow grass well can still be a great place for perennials. Landscape fabric doesn't really keep the weeds down year after year, so just put plastic under the mulch if it's a permanently mulched area, like a walkway. All tomatoes really need is humus and a sunny spot (oh, and water). No matter how amazing it is to watch eggplants grow, I don't really ever want to eat more than one eggplant a year. Good garden things (all things, really) take time. I remember walking through my neighborhood and seeing yards and landscaping that I thought were just amazing. I very slowly started trying to emulate the things I saw and was sometimes frustrated by how feeble my attempts were. But it was a little closer to something I loved each year. I probably would have continued to change and improve the yard if I'd stayed there, but the change from beginning to "end" was pretty massive. I'm trying to remember that as I look toward another huge garden project!