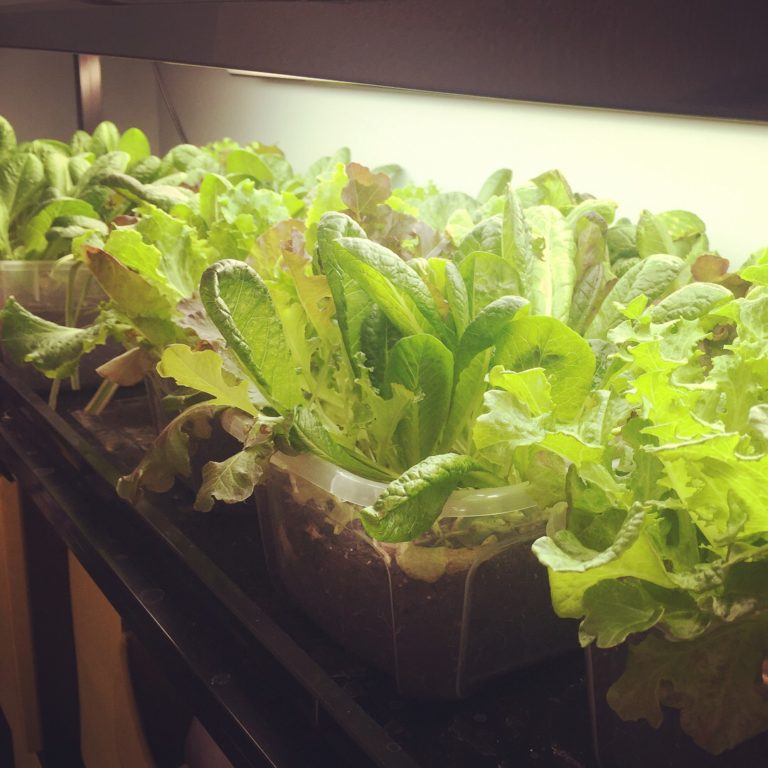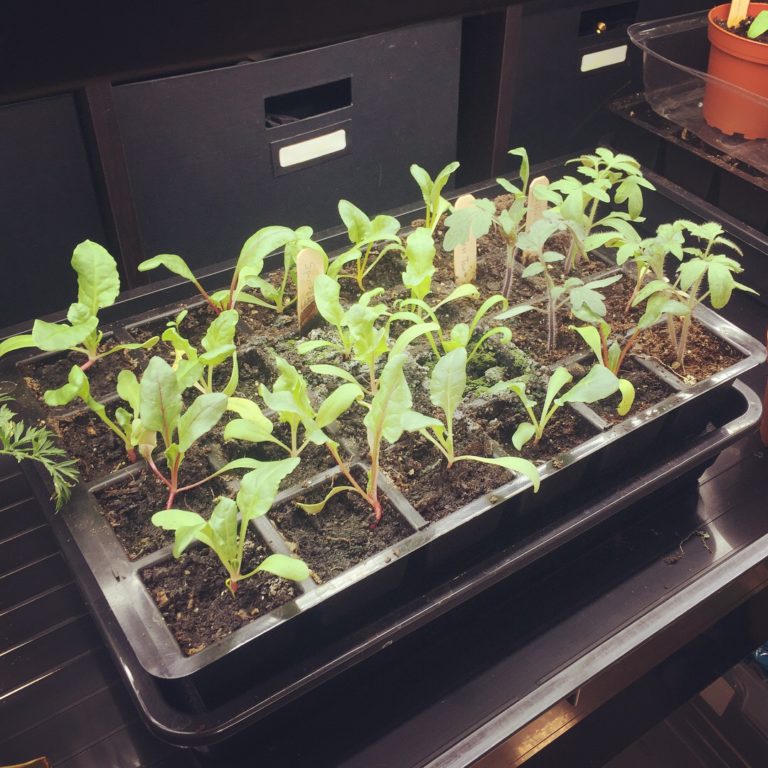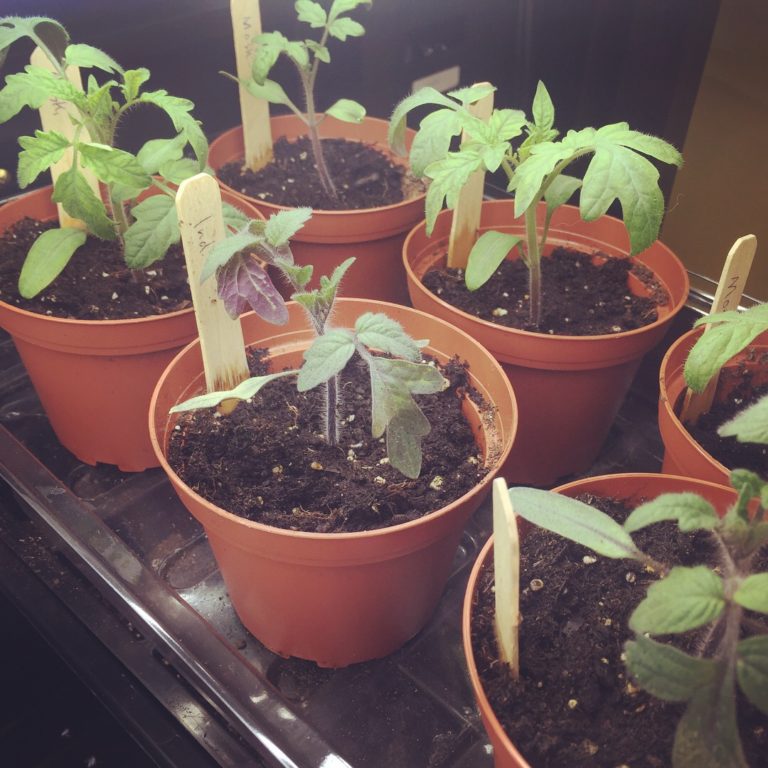 My indoor garden is growing pretty well. I have a few too many tomato seedlings to realistically grow indoors, but I don't have the heart to get rid of them. My lettuces are beautiful, and there's lots of baby chard growing, as well.
This is the best time of year for thinking about the garden, isn't it? You're free to dream as big as you like, and the weather outside frees you from having to do anything about it. That chump, Future You, can take care of the heavy lifting. And I've been doing some serious dreaming! Last month, I read Practical Permaculture and Permaculture for the Rest of Us. I absolutely loved the first one, and the second was a good read, but a bit more memoir-y and containing a lot of basic gardening info that didn't teach me anything about permaculture. I'm just about done with Gaia's Garden, which Rob actually bought for me a few years ago — my brain wasn't ready for it, I guess! If you were only going to buy one book, I'd recommend Practical Permaculture, but Gaia's Garden would be a close second.
One phrase that struck a chord with me was, when surveying your property and making plans, to "enhance the views you like and hide the view you don't". I paused after reading that to think about which views I don't like, and the most obvious was the big ol' side of the barn you can see while looking out the front window. I can't actually HIDE it from view, but I can put something between it and me that I'll enjoy looking at! My plans have been spiraling from there. I'm pretty happy with what I've come up with, though I realize that what feels like "a tiny patch of ground" (relative to the amount of land we have) is actually "the size of a modest urban backyard". So I'm expecting to not execute quite as much of my plan as I'm imagining — in the first year.
I'm hoping to document a lot of the work here. I tend to see the broad expanse of everything I don't know, which makes it feel naïve and hubris-y to share anything in a how-to sort of way. But every now and then somebody will ask me a question about something, and when I pause my explanation to come up for air, I realize that, well, I do know a certain amount about a certain number of things. And it's nice to share, anyway.