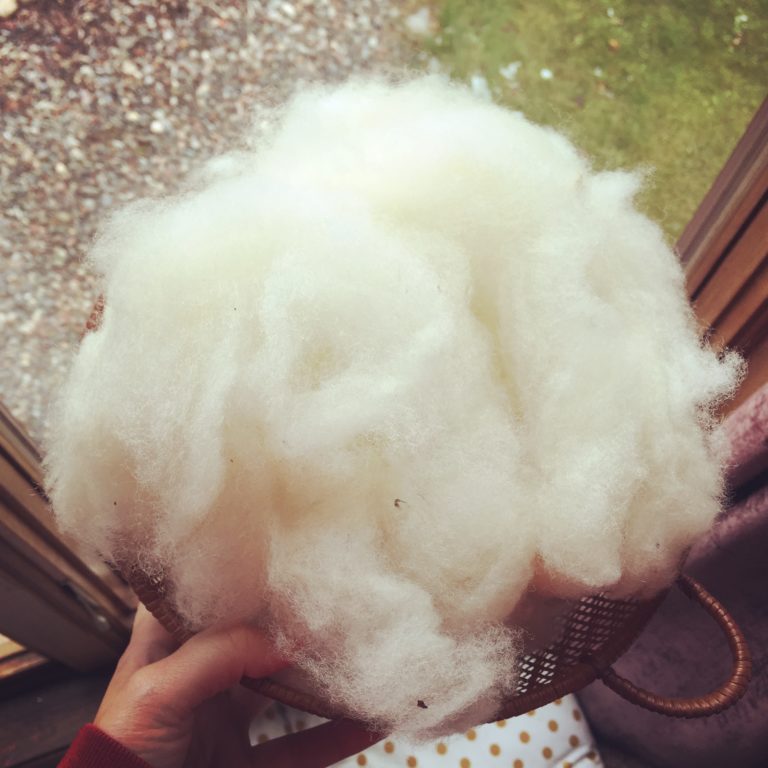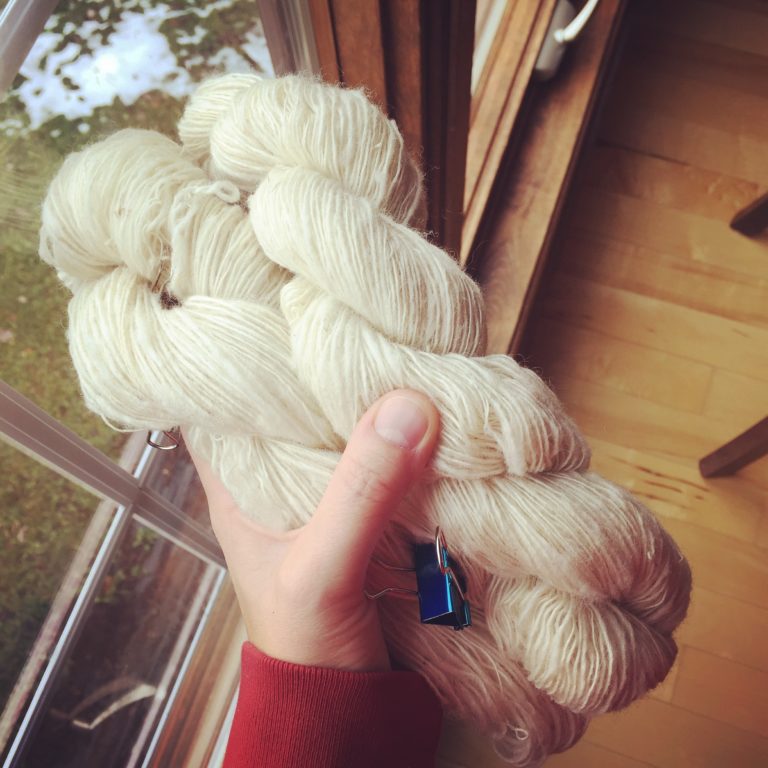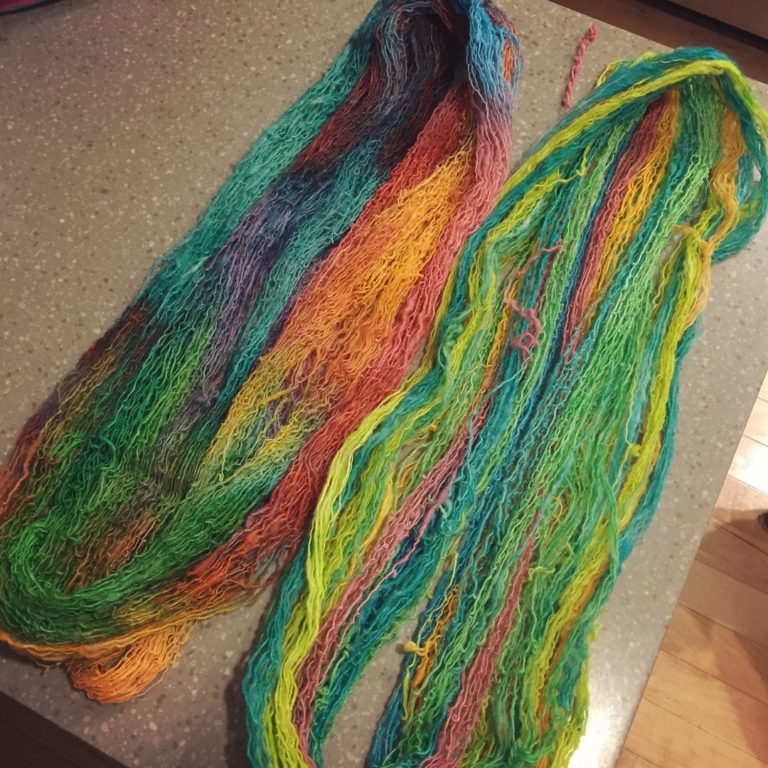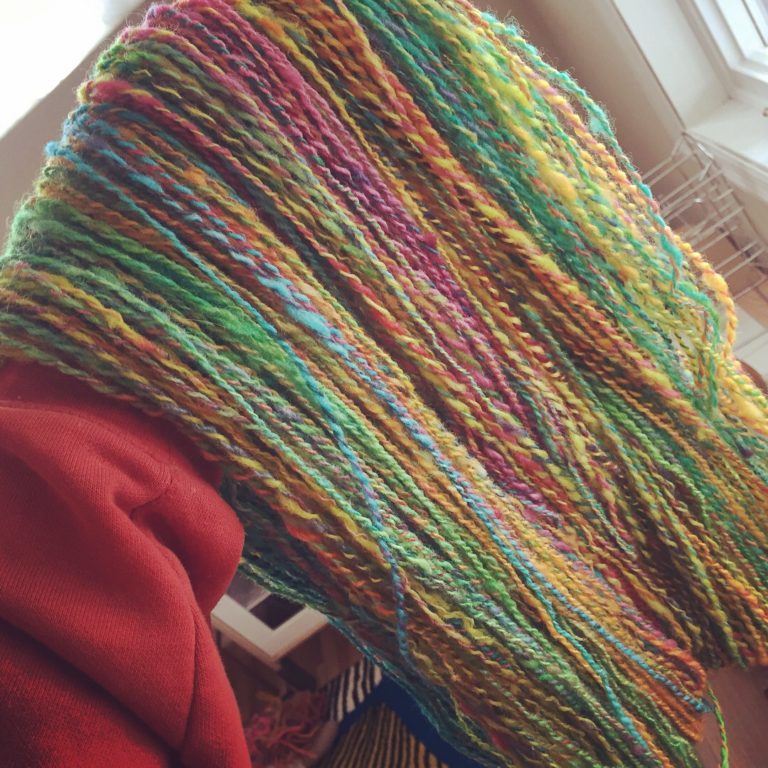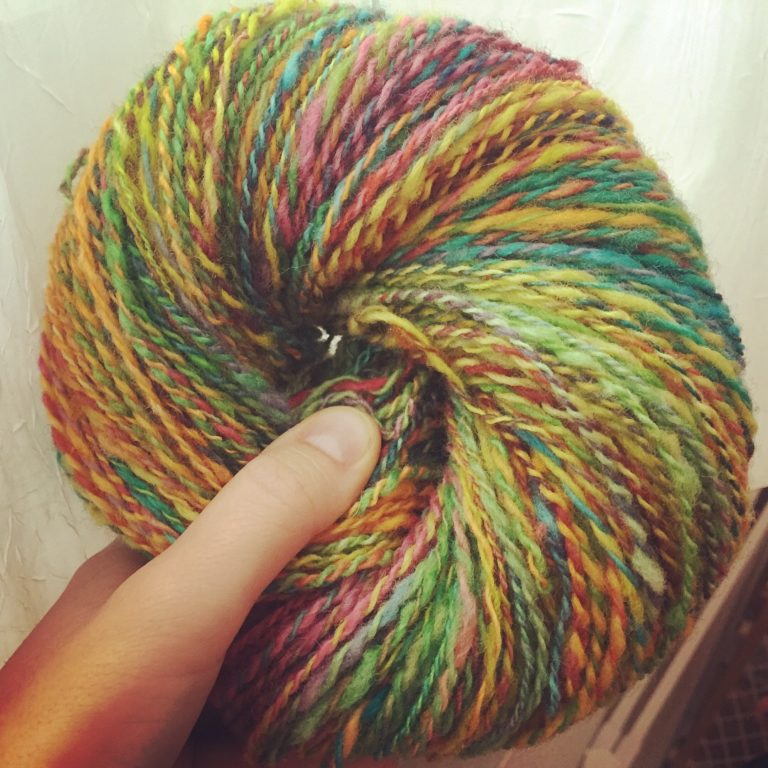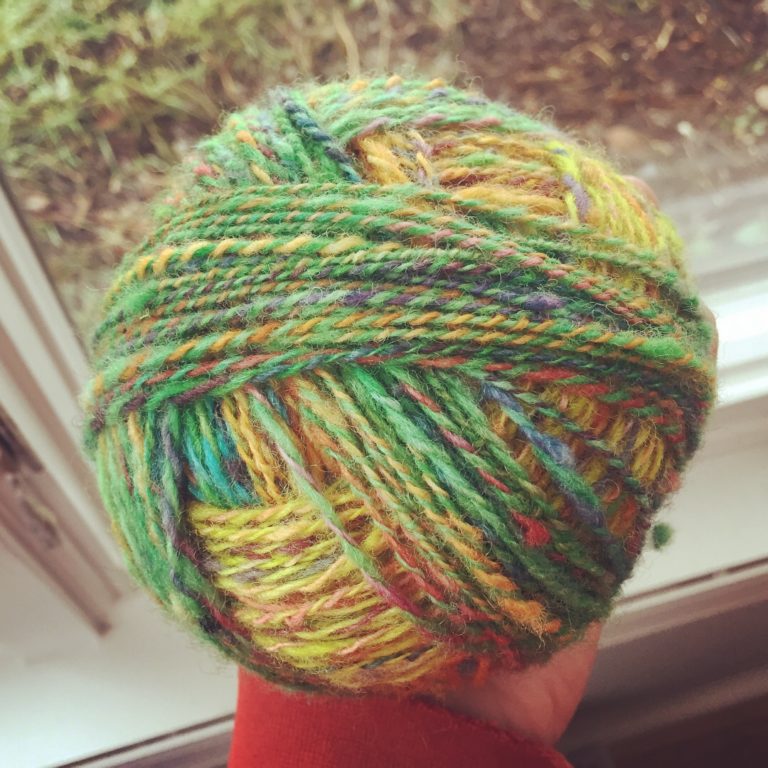 I was recently given a raw fleece (the shorn wool off a sheep) to do with as I pleased. So I washed it, carded it, spun it, dyed it, and plied it. I've been borrowing a friend's spinning wheel, and this is only the second skein of yarn that I've spun, so I'm really happy with how it came out. I love making things from scratch — and the challenge of going back as far in the process as possible — so the only thing better would have been making yarn from the wool of my own sheep! Someday, maybe…
The first photo shows 2oz of carded wool, and each of the singles in the second photo were about 2oz, as well. I dyed them separately (using regular food coloring and citric acid and the microwave — I've used that method with a lot of success on wool, silk, and our own chicken feathers) and then plied them together to make a self-striping, sort of variegated-y yarn.
Now I have to decide what to make with it! There's about 215-225yds in the finished skein, which is enough for something small, and I've decided I want a cowl. I looked at about a hundred different patterns before settling on a simple, not-too-delicate lace, but I started doubting myself when I began knitting it up. It's a very lofty yarn (light and fluffy), and I'm not sure it will have enough drape to pull off a lace pattern. I think the colors would look really cool in a linen-stitch pattern, so I'm trying to talk myself into row after row of moving the yarn back and forth (*K1, Sl1 wyif* repeat until forever). I think it would really suit the yarn, though. Decisions!