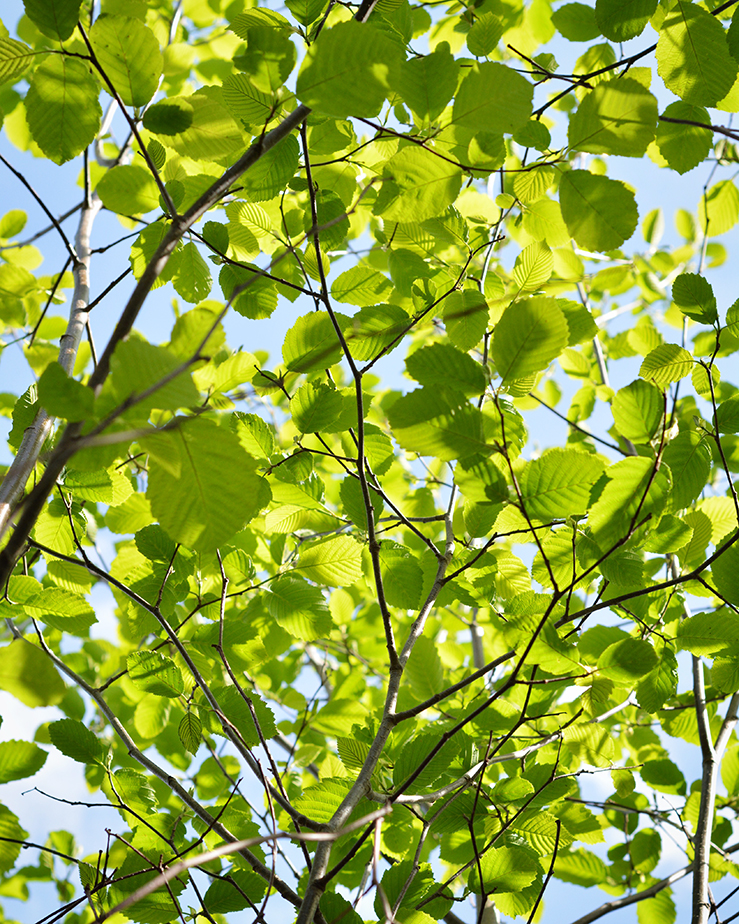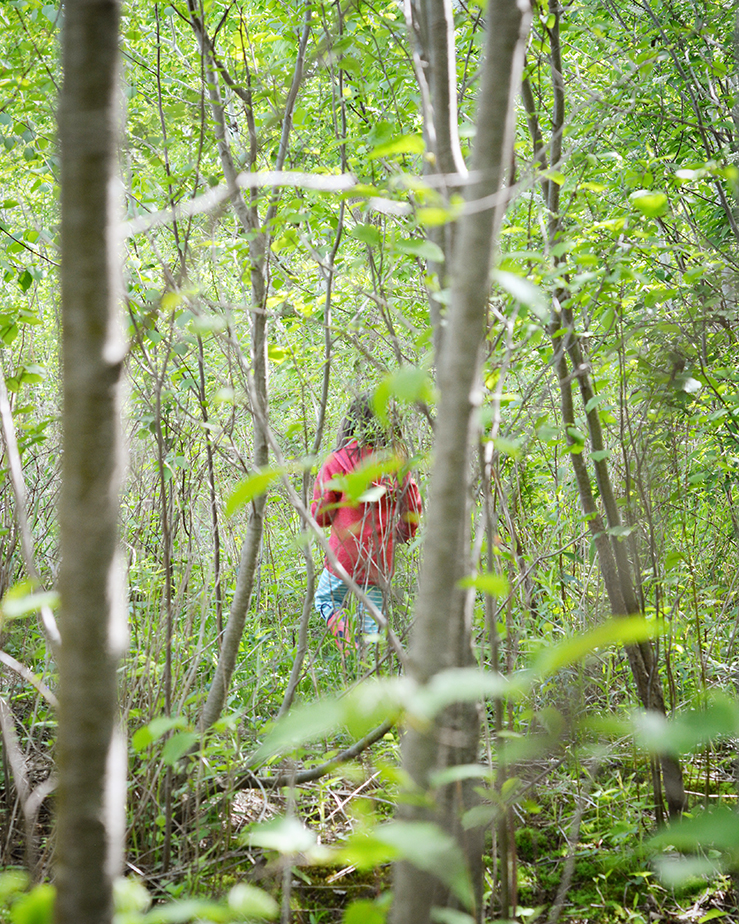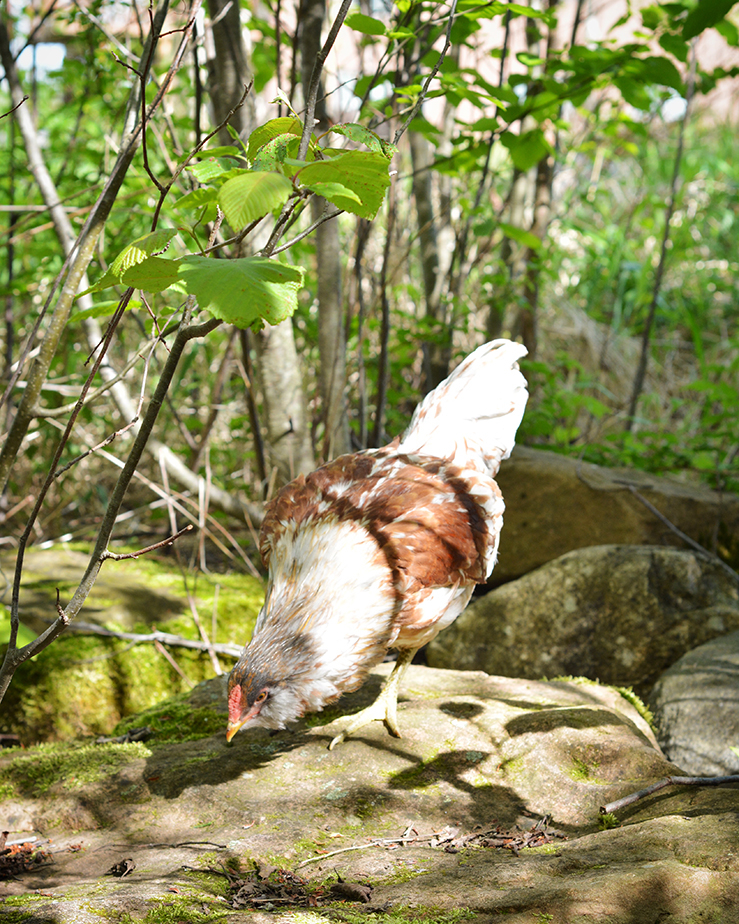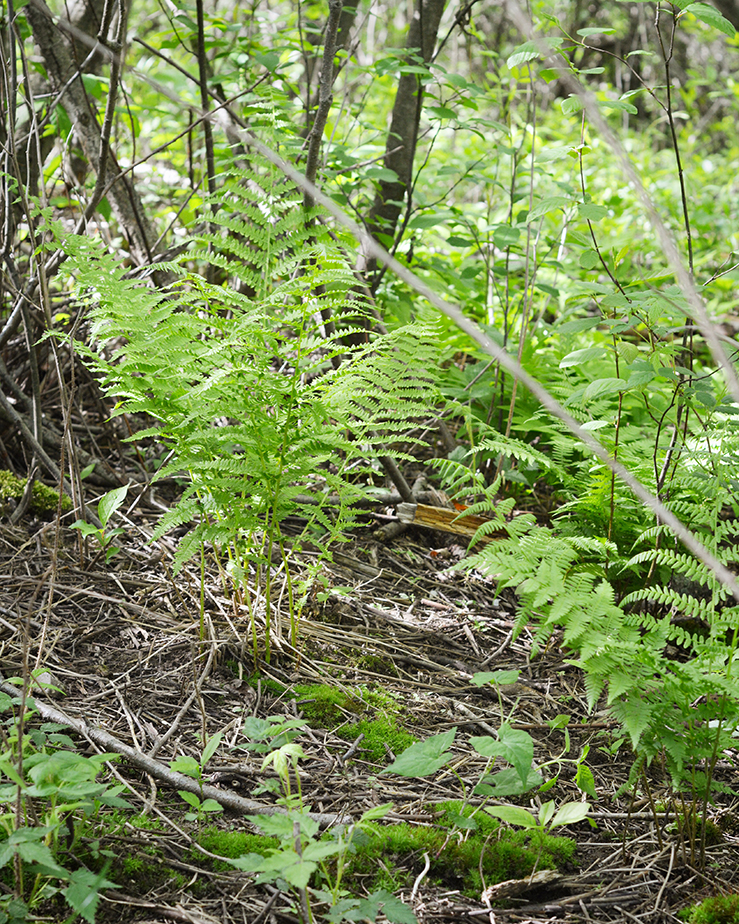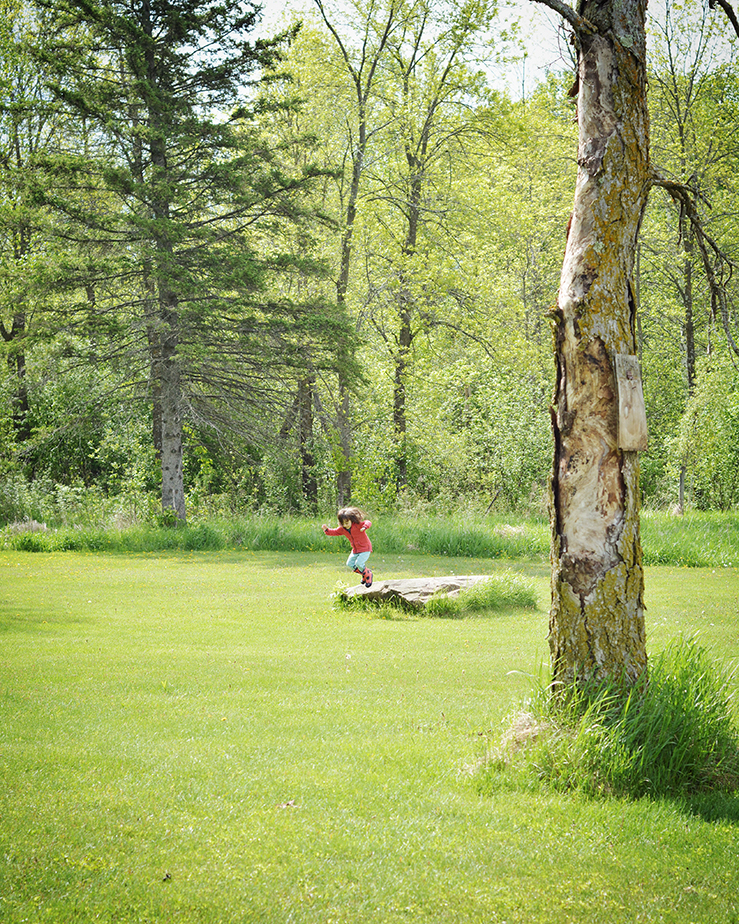 I've been reading Balanced and Barefoot, which is basically a guilt trip in book form. Okay, not really, but it's eye-opening to see how far the average child has slipped in terms of physical strength over the past several decades, and it's not had to imagine why that is. Reading the book is a real motivator to make sure we get our outside time each day, even when I'm not feeling like it. Especially when I'm not feeling like it, because nobody in our family needs the benefits of moving around outside as much as I do!
We usually do a circuit around our house, dwelling longer in certain areas on different days. M has been asking to start out at the "fairy rocks" most of the time, which is also the spot where we can weave through the young birches to get in the woods. We've been bringing Jellybean (one of the young roosters) with us, as he's so friendly and will tag along wherever we go. We have to see if the ants are out at the giant ant hill. Then it's a run down to the pond and the big flat rock. A couple dozen leaps off the rock, looking for fish in the pond (we haven't seen any lately — there are just some tiny minnow-y things), then up and over to the swing set. I check on things while M dawdles or runs in circles. Lots of blossoms on the apple tree; the baby catalpa is finally showing signs of life; some fuzzy critter has snuck in through the garden fence and eaten our little broccoli and cabbage plants (grr!).
Once F is bigger and can join us, we'll have much more to explore. We're going to need to invest in bug spray!