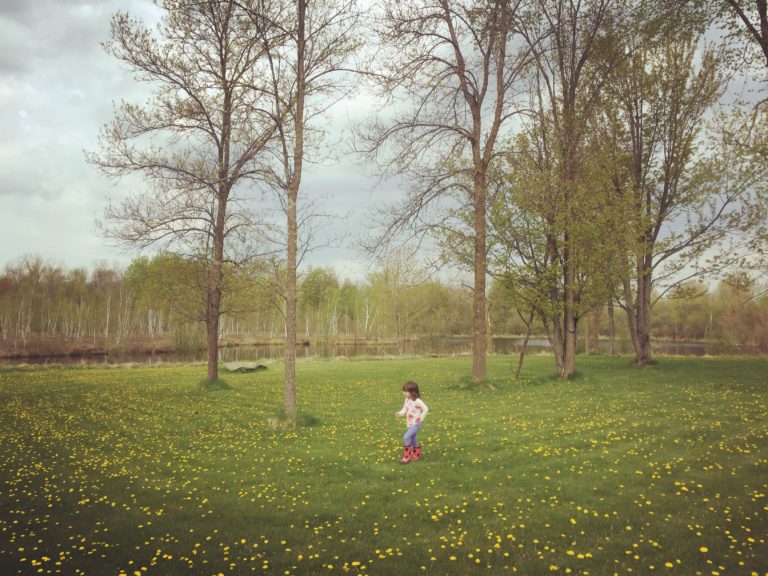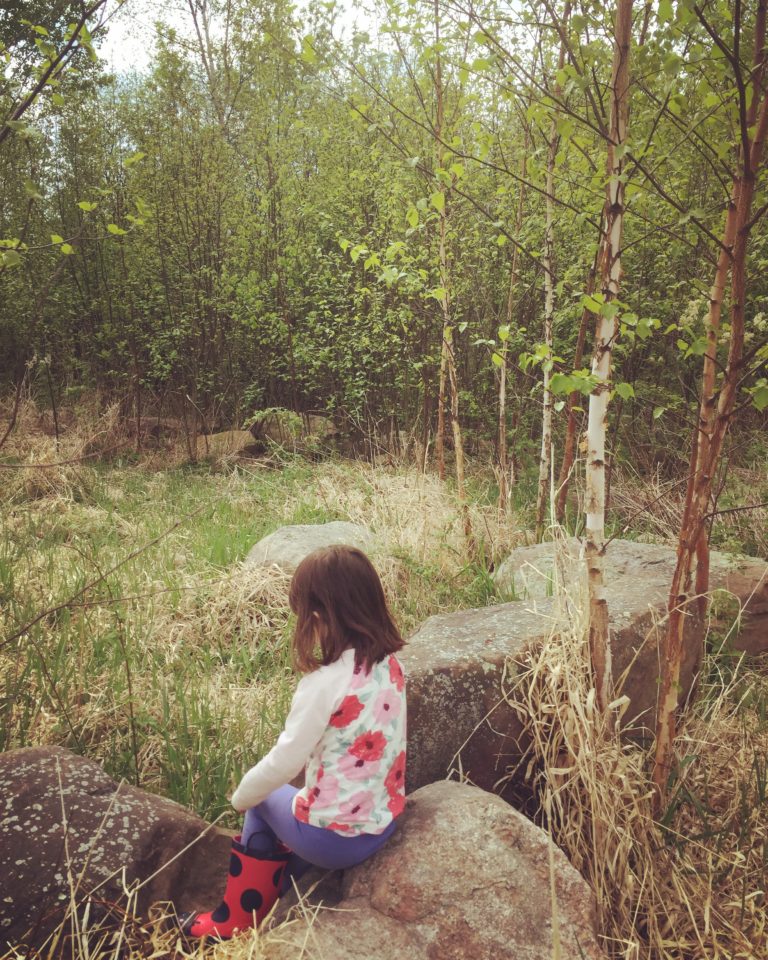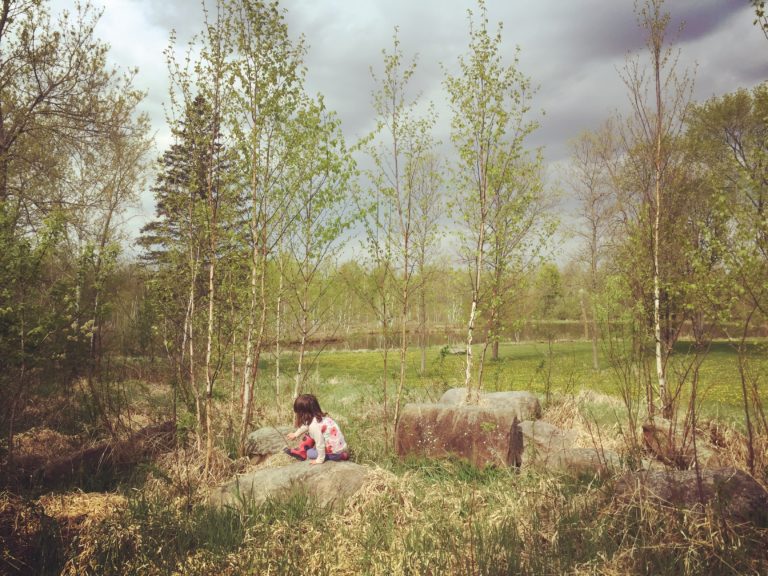 What a place to be a kid, huh? We have really been enjoying this sweet spot in the Minnesota year — there are ticks (but they haven't been bad at all, so far), but none of the flying, biting bugs are out yet. It's been so pest-free, in fact, that I keep fooling myself into believing that the flies and mosquitoes just might not come around this year. (I know that won't be the case!)
Our lawn is full of dandelions right now — so pretty! I always felt pressure to dig them up when I lived in the city, but of course that would be completely futile and pointless out here. And they're good for the bees. So we just enjoy our sea of little yellow flowers.
The other two photos are in our "new" area (not at all new, but we just started visiting it), full of rocks and small birches. The perfect place to climb around and think about fairies, if you're three and a half! I'd like to get our big weed whacker out there to remove the tall and dead grasses, so it's easier for short people to get to. I especially like that it feels like we're in the woods, but it's close enough to the house that the baby monitor still works when F is having a nap!
I've fallen behind on my egg counts, but we had three on Saturday, two on Sunday, and yesterday there were two, but one had a paper-thin shell and was broken. I've topped up their bowl of oyster shells — I hope that was a one-time thing!