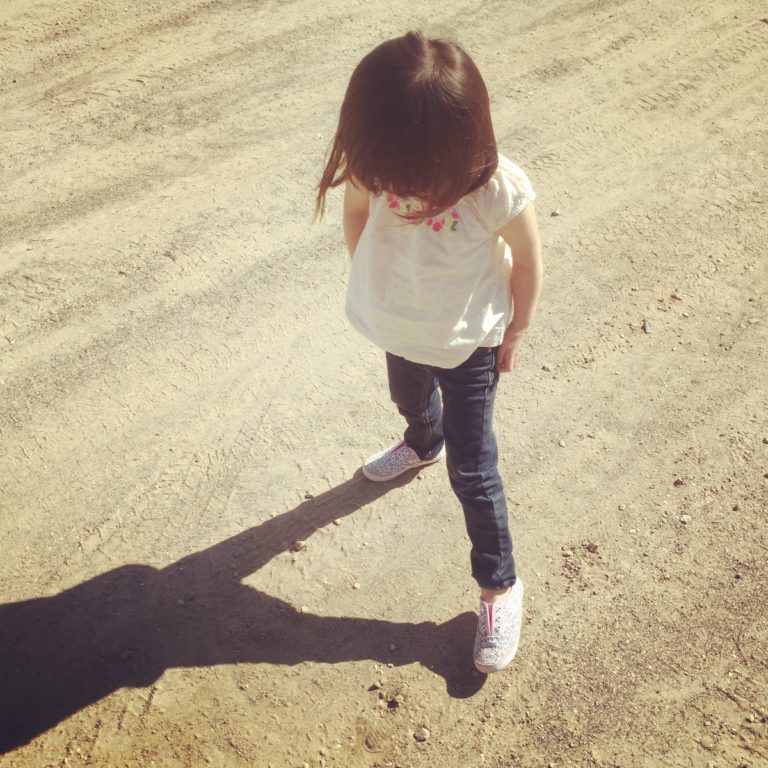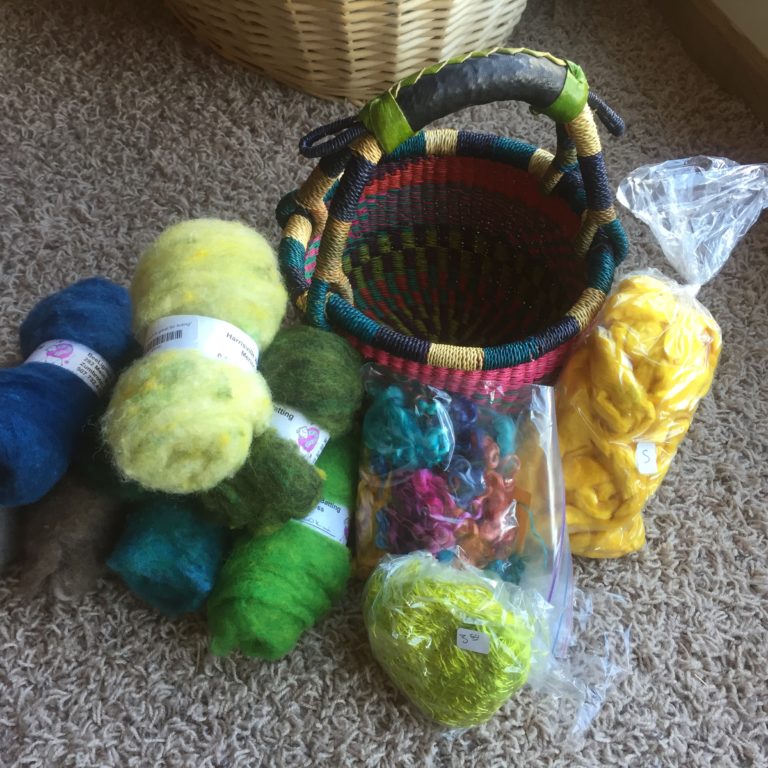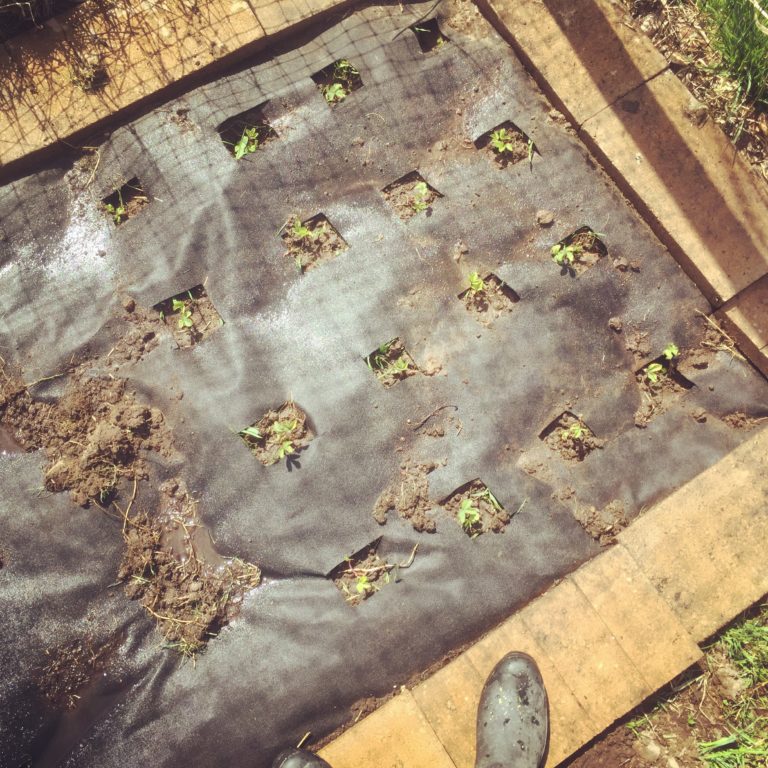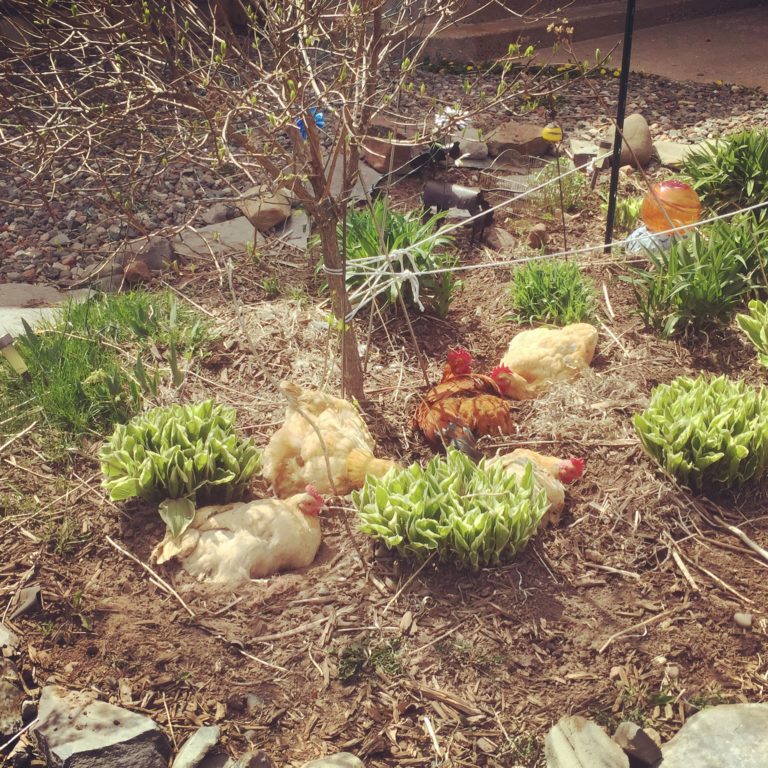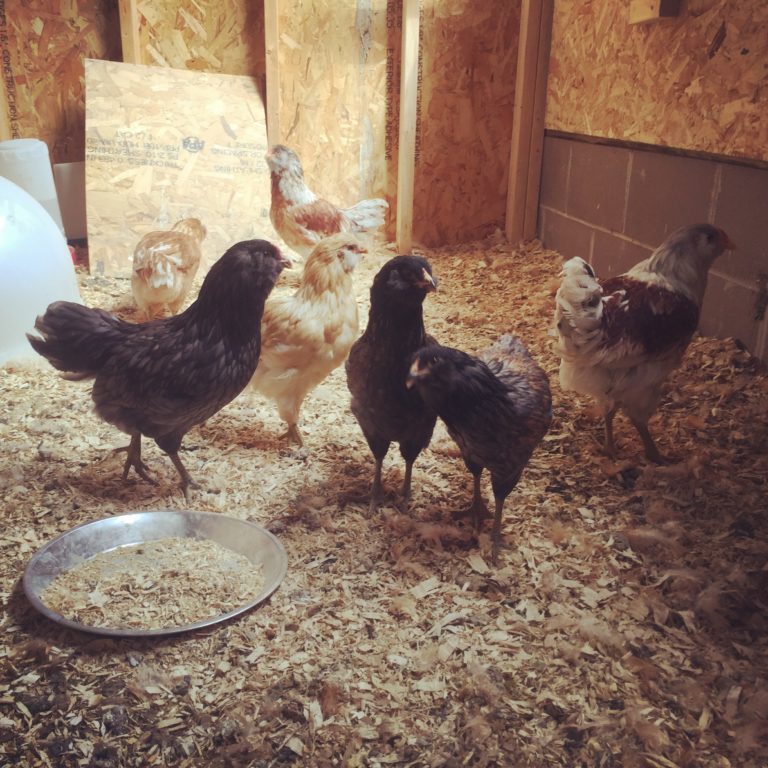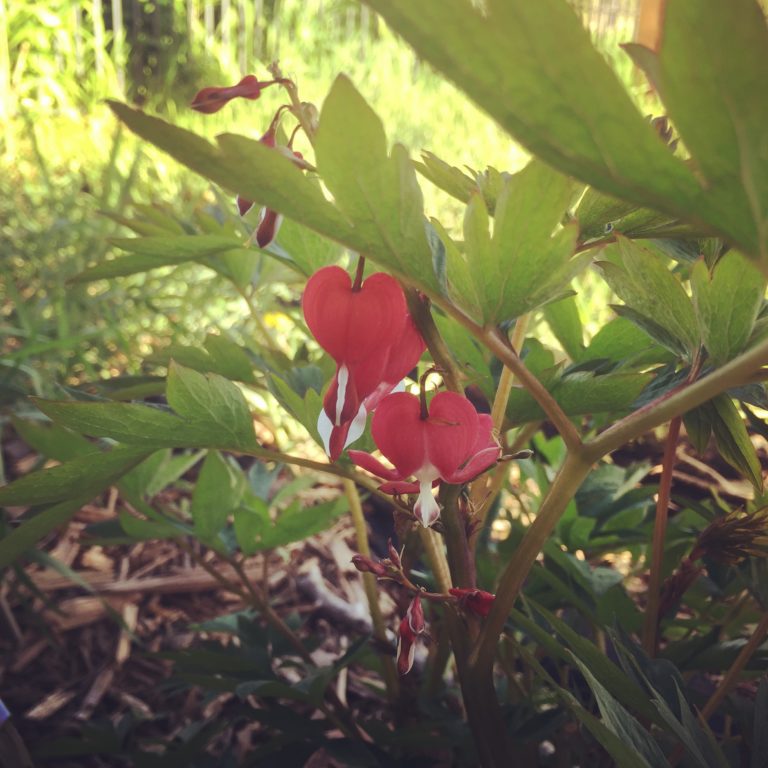 We capped off our mini-adventure with a visit to the Shepherd's Harvest Festival (which you can still go to today, Sunday, if you're in the Twin Cities area). It was great! I can't believe how many fiber producers/artists there are in the Minnesota/Wisconsin area. F was delighted by the sheep, and M was all about the bunnies. Which plays nicely into my "plan" to become a merino/angora fiber farmer. M was a little disappointed that we didn't bring a bunny home, but what she REALLY wanted was a spinning wheel. If only she were a little older! I had a tough time picking out just a few things to buy from the vendors, but I came home with some wool roving (to make another felted play scene for the girls), a bit of yellow silk roving, green banana silk fibers, some mohair curls (for peg doll hair), and a basket from Ghana. This is my third basket like this, although this one is "for the girls".
It was fun to return home and see how things had grown over the past few days. Those strawberry plants are looking good (well, the cheaper ones are — the ten that were more expensive may or may not be donefer). I got more hardware cloth to put on the sides of the "cage" I've built to go over the strawberries. It probably won't keep mice/shrews out, but at least it'll stop birds eating our berries.
The chickens are coming up nicely in the front flower garden. That's one of their favorite places to roll in the dirt. I need to get some more in to fill in all the holes they've made. The little chicks are in the big coop now (with some pieces of plywood to hide under), and everybody seems to be doing okay. They definitely prefer to stay under cover until the big chickens exit the premises, though. At this rate, by the time they muster up the courage to go outside, they'll know for sure that the coop is "home"!