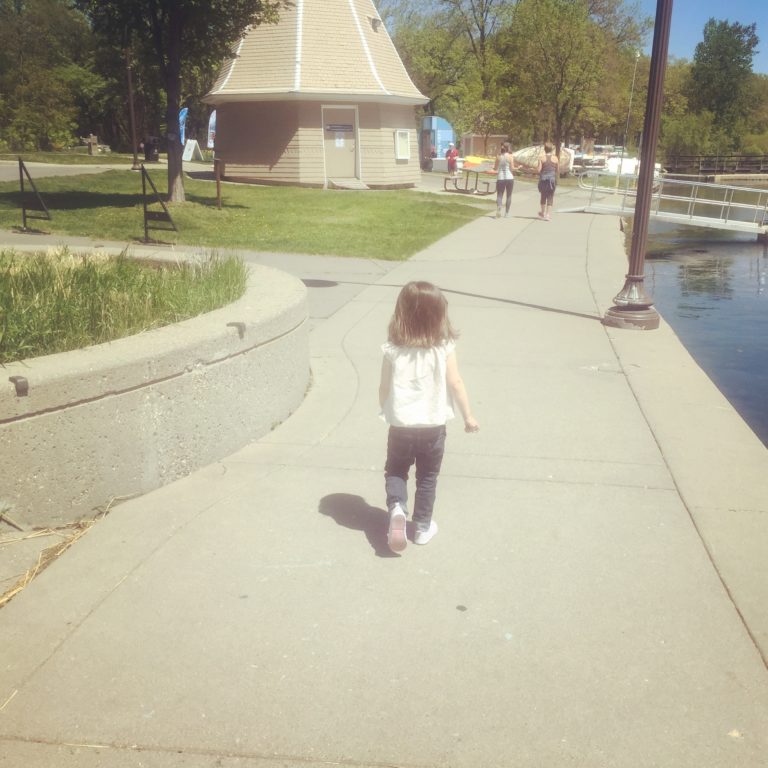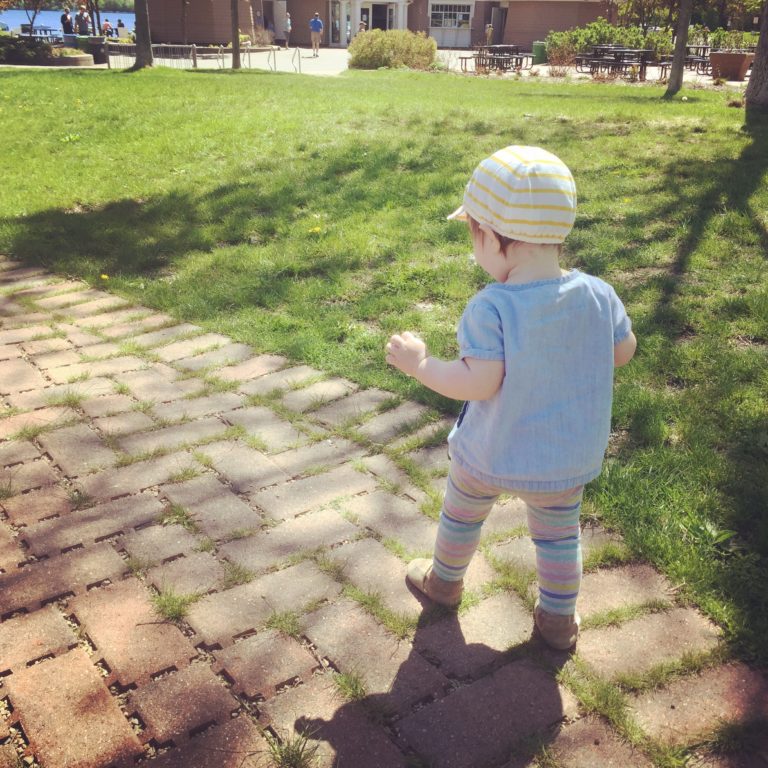 We've been spending a few days in the cities, doing city stuff that we don't often get a chance to do. Yesterday, we went down to Linden Hills (a neighborhood in Minneapolis) and visited Wild Rumpus and Heartfelt, had lunch at Zumbro Cafe, and then played by Lake Harriet. You can imagine how well the girls slept in the car afterward!
F loved the kitty cat at Wild Rumpus (M thought the chicken was great — I was like, "We drove all this way so you could play with somebody else's chickens?"), and M had fun painting little flower fairies at Heartfelt. I had fun trying to exercise a little bit of restraint at both places!
I was struck by how good the food at Zumbro was — not because I wasn't expecting it to be, but because I'd forgotten that, when I used to live in Minneapolis, getting a delicious meal at a restaurant was something I practically took for granted. We don't live in a food desert, by any means, but restaurant food in our area just isn't as… thoughtful as the urban offerings are.
I think M's favorite part of the entire day was seeing Lake Harriet. More in her element, I suppose (though M is "in her element" wherever she goes — she's very social!). I had to explain that we're supposed to walk on the sidewalks in cities, and it occurred to me that most of the times that M trips, it's when we're walking on sidewalks. Her feet are accustomed to grass! She loved exploring the sandy beach and looking at the boats, and we sure don't have as big a playground out in the country!