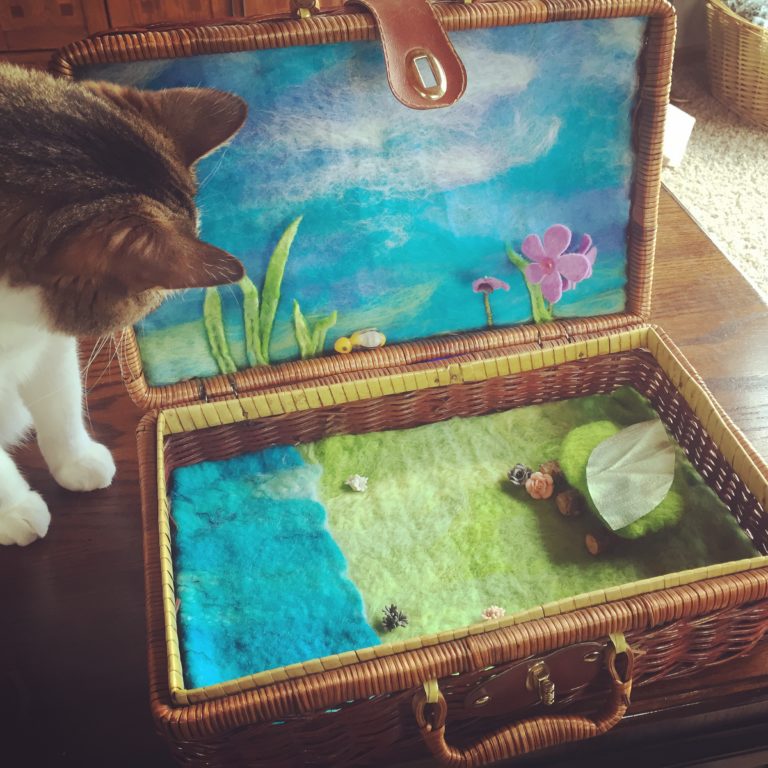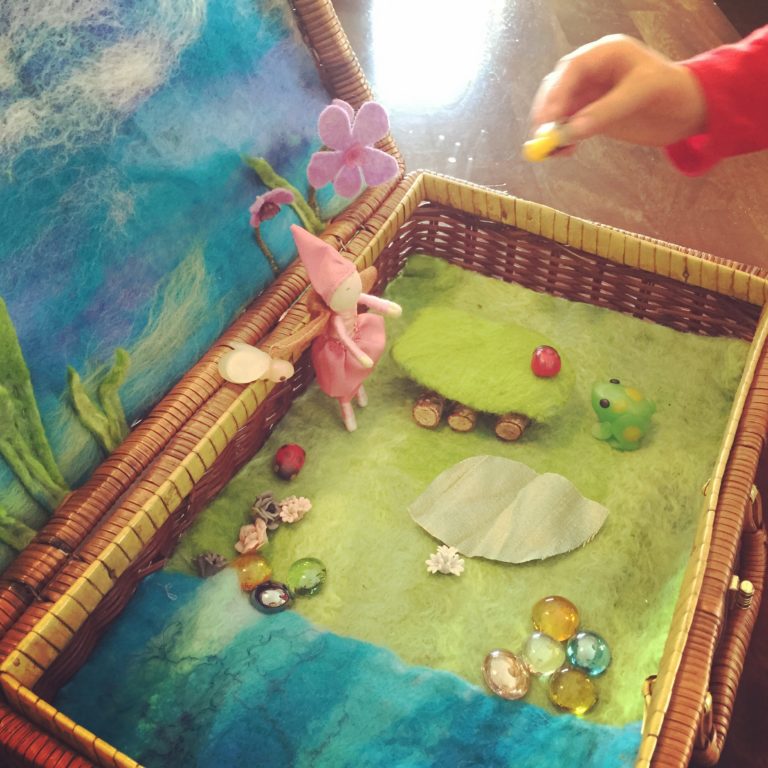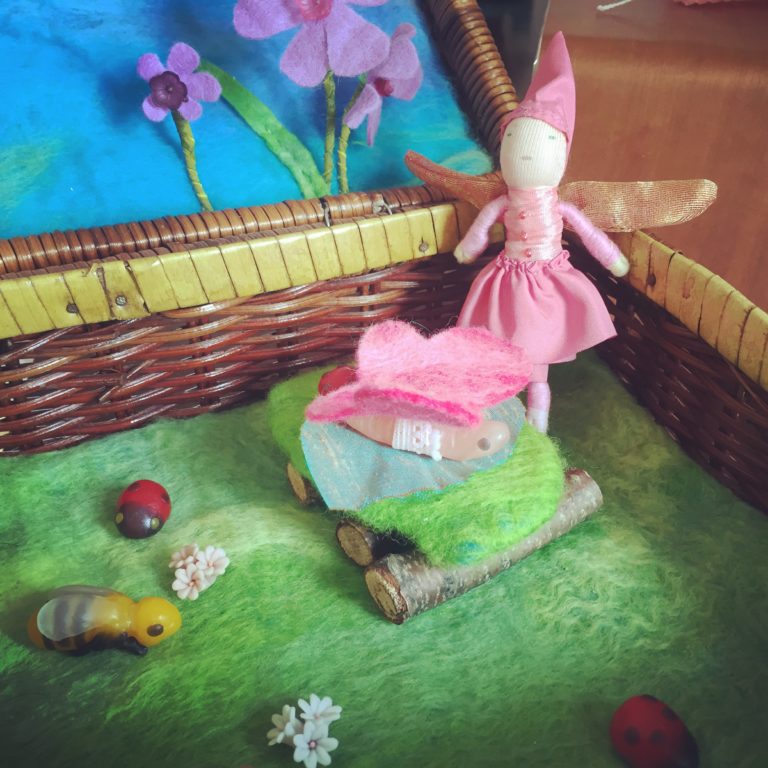 I've never gone in for "high fantasy" stuff (at least, not since I was a young teenager). But, for some reason, when M asked for a story at bedtime recently, I told her one about a little fairy who lives in the woods. She was completely enchanted and has asked for more and more fairy adventures. (And, for some reason, even though we can read the same books over and over and over, every fairy story has to be a NEW one!) It tripped a switch inside of me, and I've gone full-on Waldorf!
Okay, not entirely, but I was like, 'I MUST make a fairy play set immediately!" I did some searching around Pinterest to get ideas, and I found several different examples of little worlds made inside small suitcases. I had the perfect wicker case (about 9″ x 14″), and I used wool roving to make a felt sky and ground. A few felt flowers and blades of grass, and our little habitat was ready for a fairy! I decided to buy one of these fairies from Magic Cabin instead of making one. (We got the pink one — everything has to be pink right now — and the hair is all wrong on ours, but M still likes it.)
Everything else was handmade or unearthed from my stash of crafty stuff. The little polymer clay flowers are beads that I bought in London — eleven or twelve years ago? The insects and the frog are made out of beeswax, and they all (except for the bee, which I made a couple of months ago) are from the stories I've told M. In fact, as soon as we got the fairy yesterday, M asked, "Where's Katie?" Katie being the caterpillar who had starred in the previous evening's story. As soon as I'd made a little (pink) wax caterpillar, she said, "But how does it turn into a butterfly?" So off I went to make a pair of felt wings, with an elastic loop for easy metamorphosis.
M has been really delighted with her new play set. You never know with these things. It was definitely MY whim that drove me to make this so quickly, but she's enjoying it as much as I could have hoped she would. It's very rewarding to watch her reenacting the stories I've told her, and I love that she gets involved, asking where such-and-such is or whether we could have a story with this critter or that. So there's a little more Waldorf in our world now!