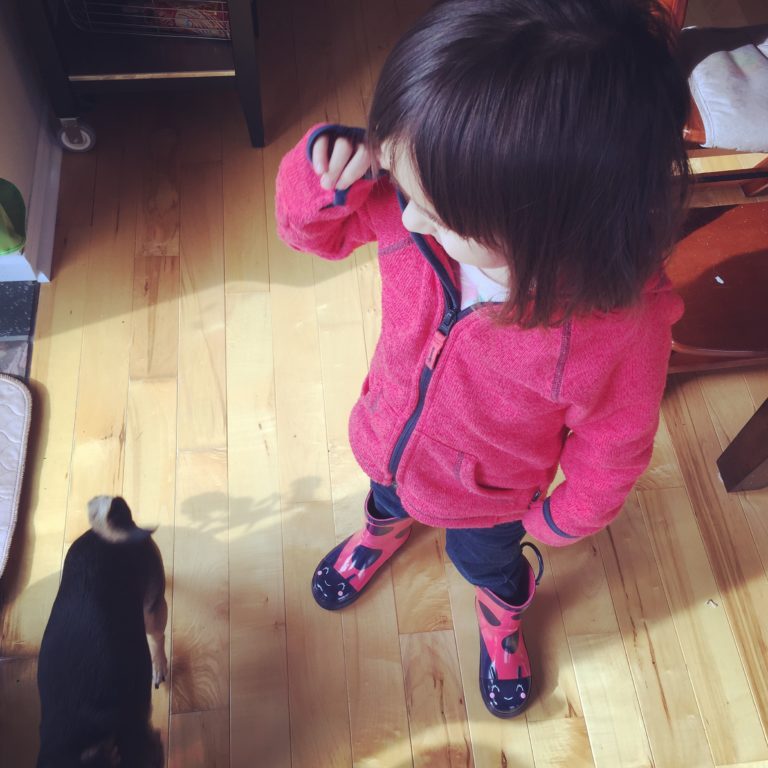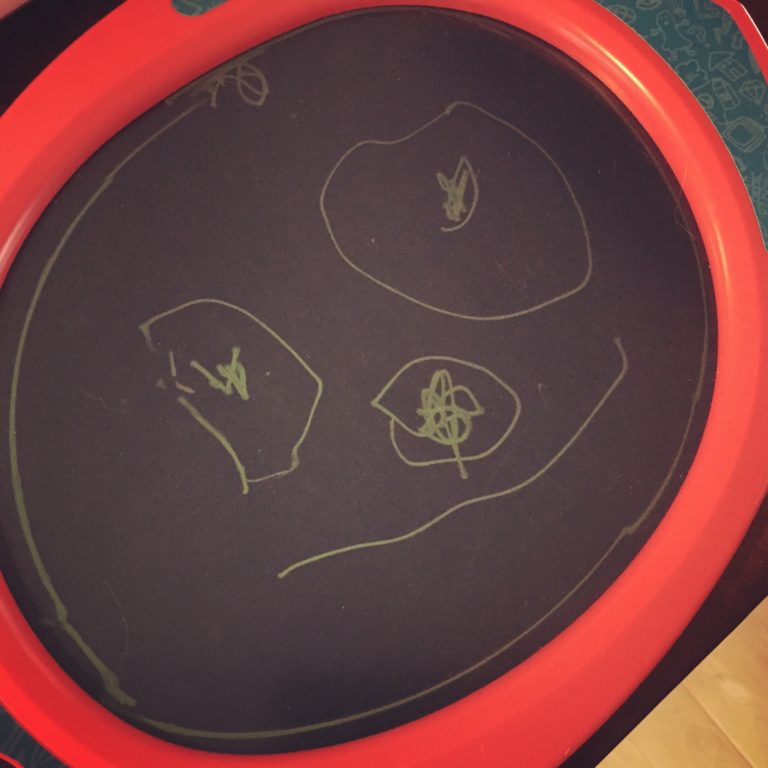 I took the girls down to the outlet stores on Monday, mainly to look for new pajamas for F. She's wearing a lot of 18mos size clothing now (she turns 9mos this week, though!), and now that we're getting into M's old toddler clothes, they haven't held up as well as the baby stuff. M just wore her clothes a lot longer as a toddler (i.e., didn't outgrow them as quickly), plus she dropped food on them, PLUS she played outside in the dirt. So much for saving a ton of money by having two girls and not needing new clothes! Oh well, I love shopping for kid clothes, and at least the outlet shops have good deals. Although I forgot until we got home that Carter's pajama bottoms have huge waistbands — with the elastic sewn in, so you can't easily fix it. Gah!
Anyway, I was just going to mention that I found M a new pair of rain boots on clearance, in just the right size. I hesitated a moment to stray from her signature yellow rain boots, but she loves these "buggy" ones. And they do match her fleece coat perfectly! We love our rubber boots around here and wear them basically whenever there's no snow on the ground. So getting this year's boots gives me a sense of relief, like, whew, spring really WILL come again!
The other photo is M's portrait of F (drawn on her Boogie Board), although she decided it was Henny a few moments later. You can do that when all the faces you draw look the same! I was still quite surprised when she started drawing these faces a few days ago. She doesn't draw very much, and usually I have to coach her a bit to get her to draw a THING rather than just scribbling. But clearly her hand-eye coordination is improving, and the wiring in her brain is all coming together right now. I especially love how she does the big circle for the eyes, with the little pupil/iris in the middle. That's not something I showed her! She's getting better and better at writing her name, too. It's incredible how stuff just "clicks" at this age!