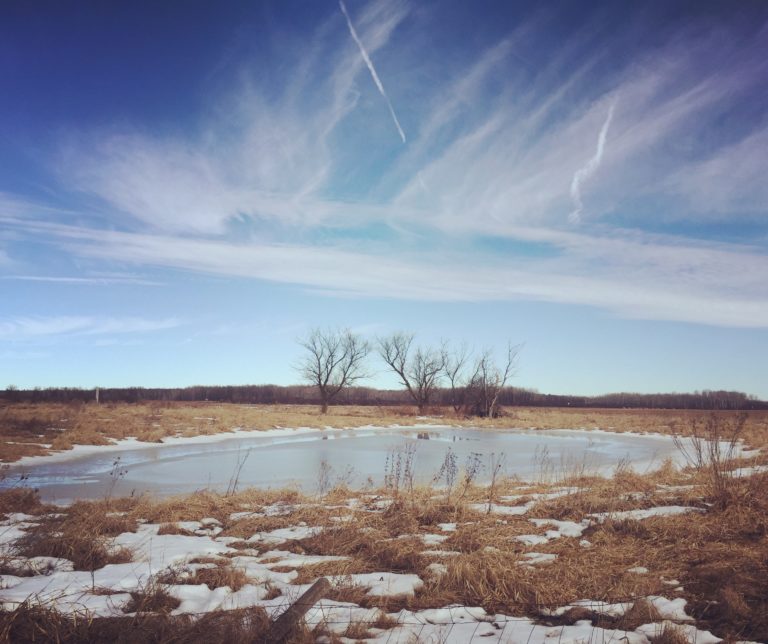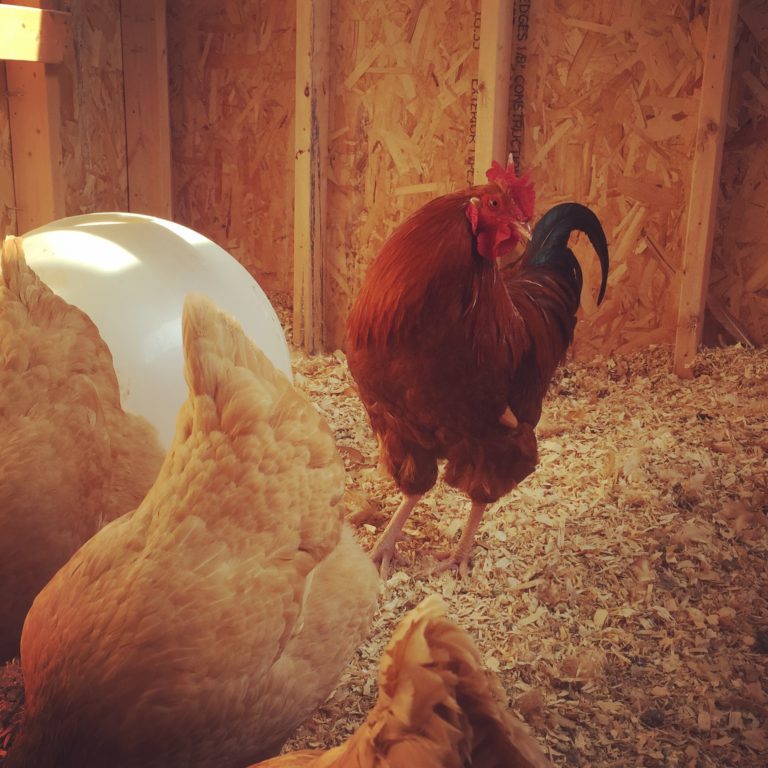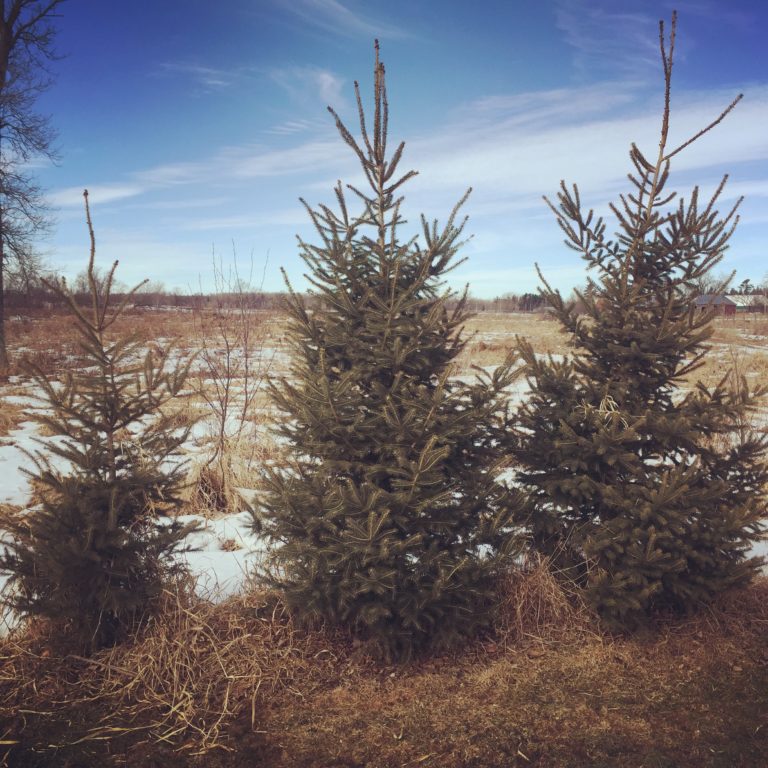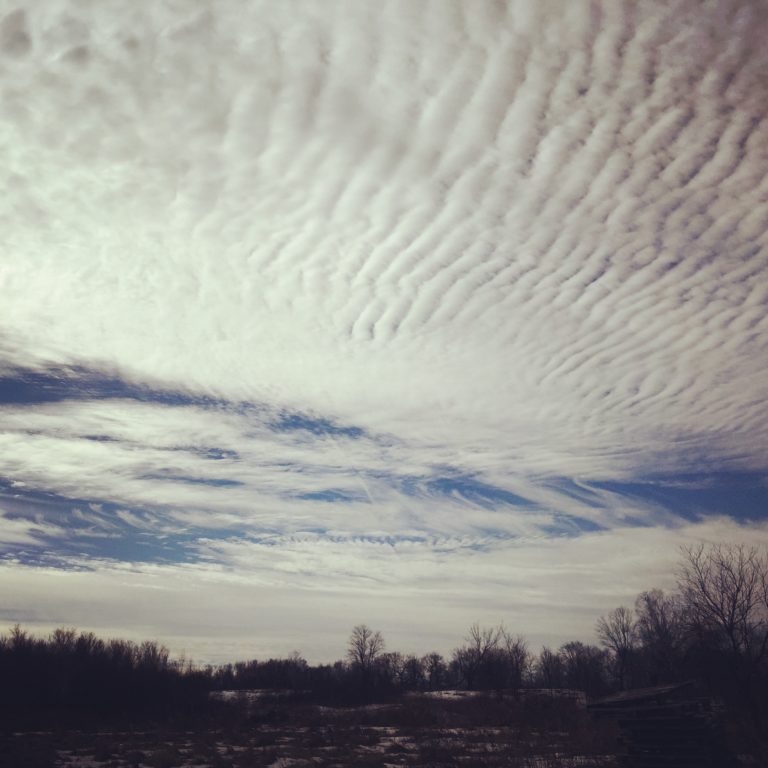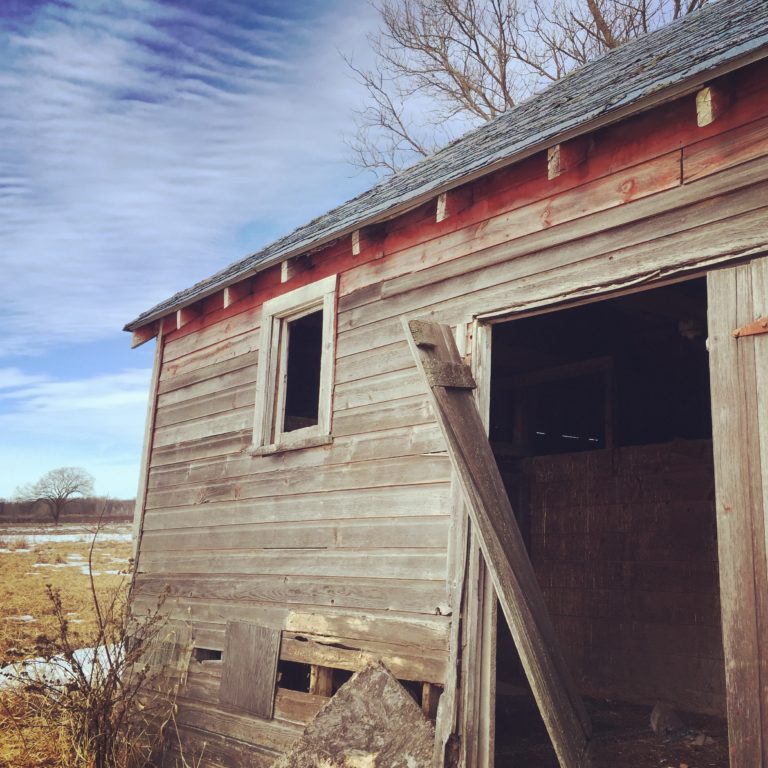 How lovely to get a mid-February reprieve, in the form of a few warm days. M is sick, but not so sick that she didn't want to play outside in the nice weather! We went for a walk down our big path — as far as we could before the snow stopped me from pushing the stroller. What a sky today!
The springy weather (which is a lie — spring is still a long time away for us Minnesotans) got me thinking about our next crop of chicks, so I ordered them today. They won't arrive for about another month. We're getting Easter Eggers this time. They lay blue/green eggs, and even more exciting to me is that they come in quite a variety of colors themselves. I hope we get a few different colors to spice up the flock!
I'm thinking of using that middle evergreen in the photo above for our Christmas tree this year. What do you think? I feel like they're planted too closely together for all three to stay healthy as they grow. Any tree-sages have an opinion on that? My first choice would be to just leave them alone, but if culling the middle one would be better for the other two, then Christmas tree it is! We've got the same issue elsewhere (we weren't the ones who planted these trees), so we could be set for a few Christmases.
I paid our shack a visit, too. I really want it to be salvageable, but I don't think it is. It was moved to its current location and is sitting on two 12×12 beams — and is majorly sagging in the middle. The previous owners used it as a little barn, and it's been home to pigeons since then. Trust me, it looks far less ramshackle/deadly in the photo than it is in real life. There's a lot of lumber in there that probably IS salvageable, but the labor would be intense (or expensive). If only they'd put it on a proper foundation… then it could have been stripped down and rebuilt. I'll just have to keep thinking about this one!