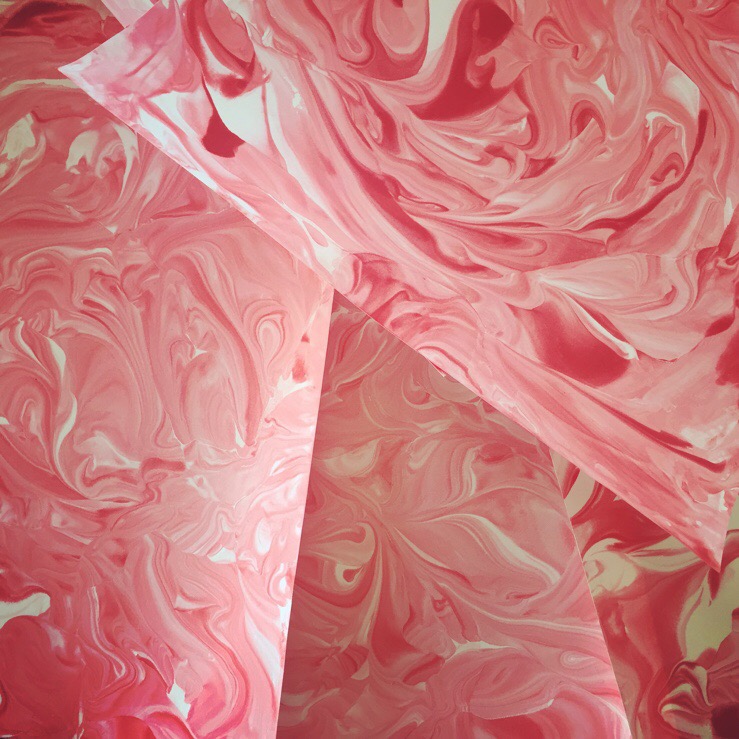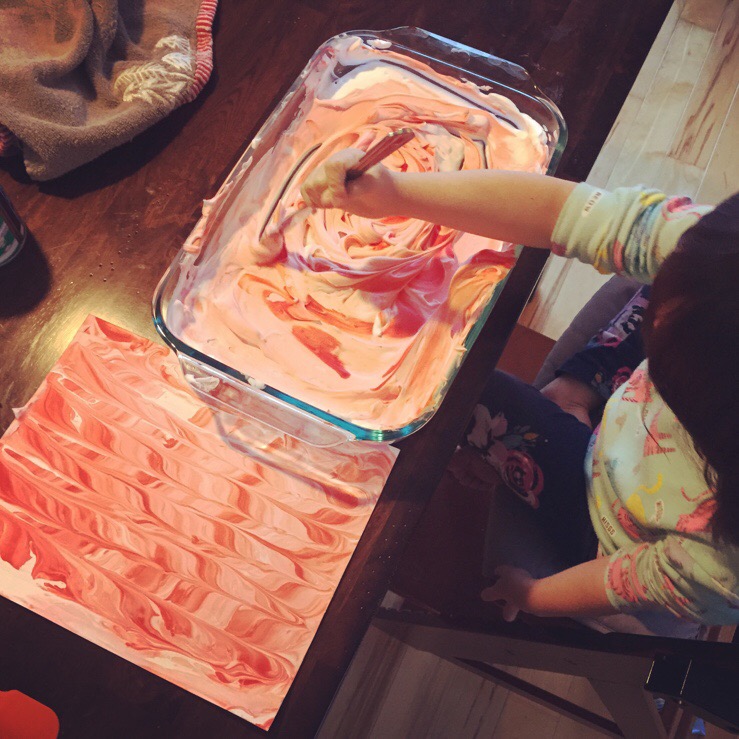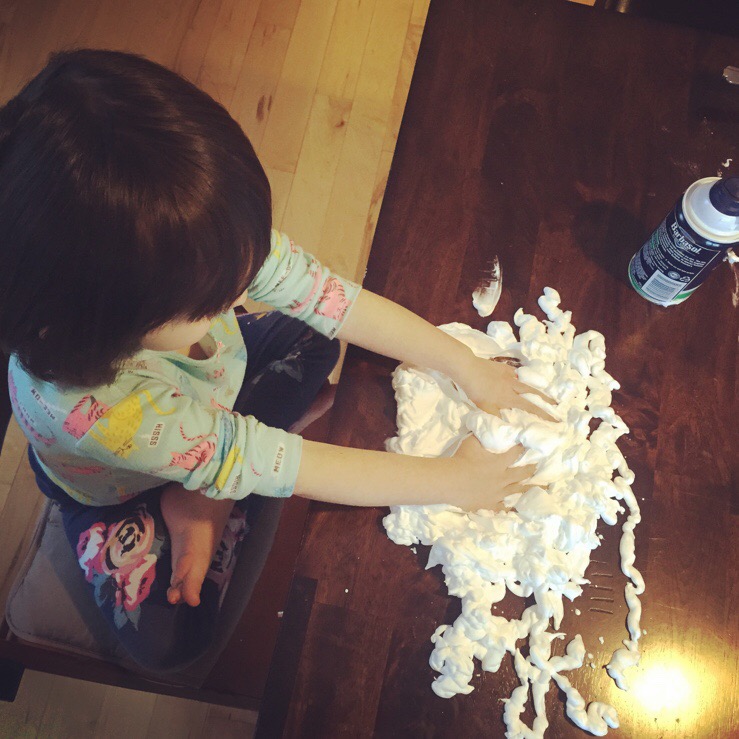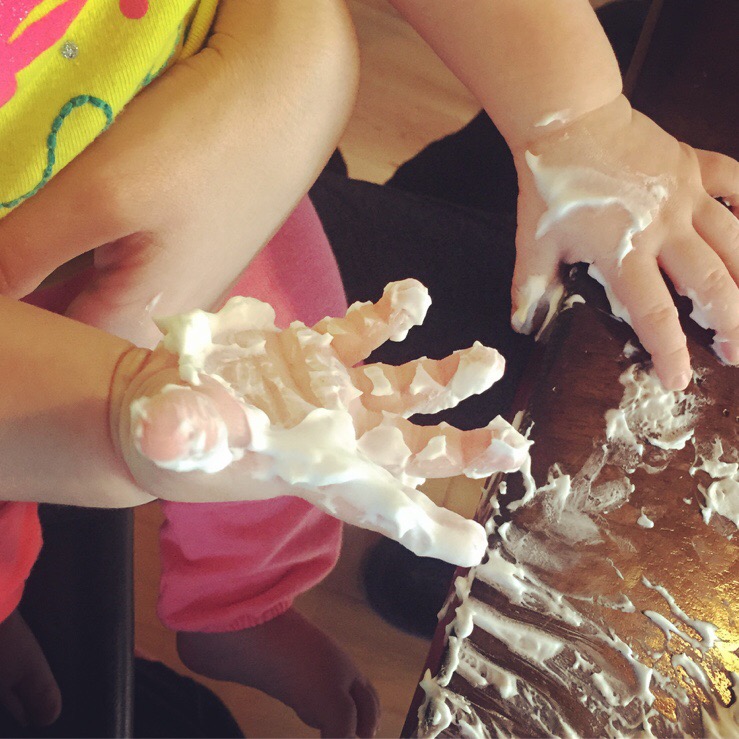 We got a start on our Valentine's projects right after breakfast today. Shaving cream marbling! You just make a layer of shaving cream, drip food coloring on, and spread it around. Then press your paper (we used card stock) down evenly, lift it up, and squeegee the shaving cream off. It's like magic! The pieces where M just randomly stirred the dye in look much cooler than when we tried to make neat lines.
I think we'll cut hearts out of our marbled paper and make some belated valentines. M was keeping a running list of who she wanted to mail them to while we were working!
Afterward, we just played with shaving cream on the table. The best part of being in elementary school was using shaving cream to clean the desks, no? I even let F try it out, though of course she wanted to taste it. She was pretty good, though — she loved the way it felt!