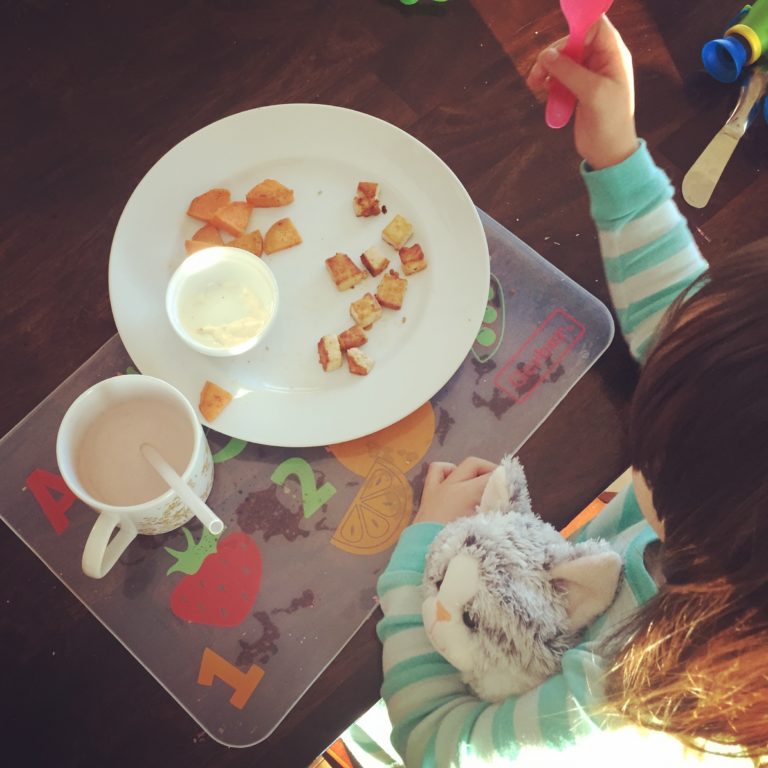 M finishing up two of her favorite foods: tofu and sweet potatoes. I want to say I was out of college before I'd even tried either of them. I can't remember with tofu (I wasn't a very "good" vegetarian in college, in terms of eating a complete and varied diet), and I certainly would have had access to sweet potatoes at holidays, but I was a pretty picky eater. So it's funny to me that M loves them so much at age three. I've come to the conclusion, based on my own two girls and what friends have told me about their babies, that all kids like tofu. Mine would eat it every day! Tempeh, too, although that's harder to find around here.
So I wonder what M will try for the first time in her twenties. Maybe a hamburger*, I guess!
*I don't know many adults who were raised vegetarian, but I think all of the ones I've met have actually become vegan once they were grown. So maybe M will go all-lentil and wonder why I fed her so much cheese as a child.