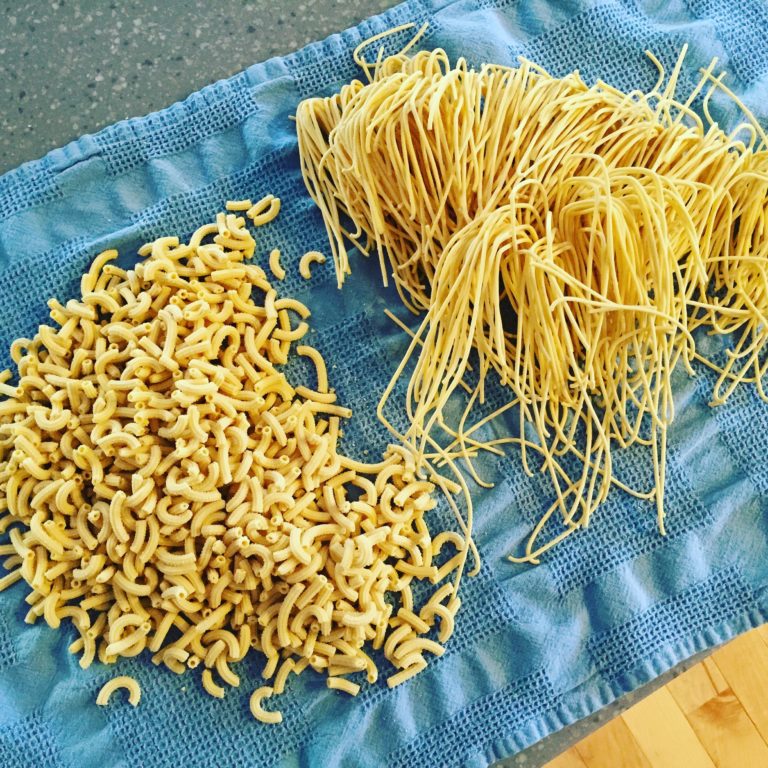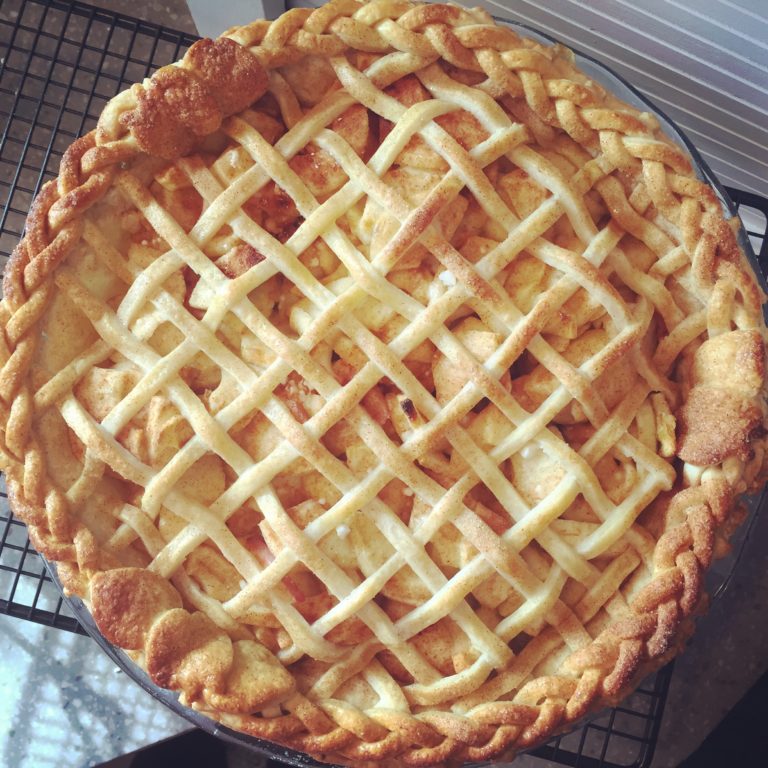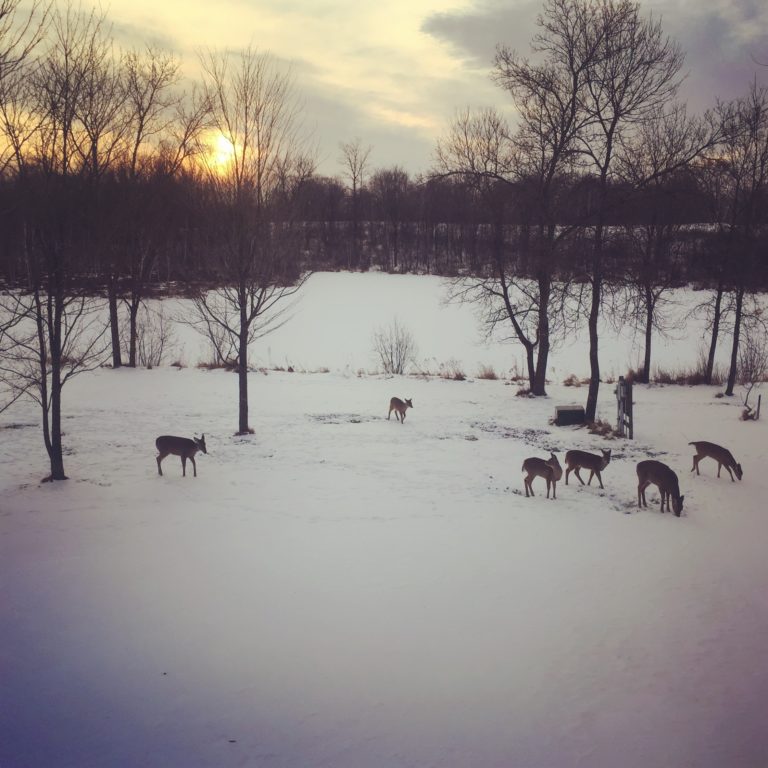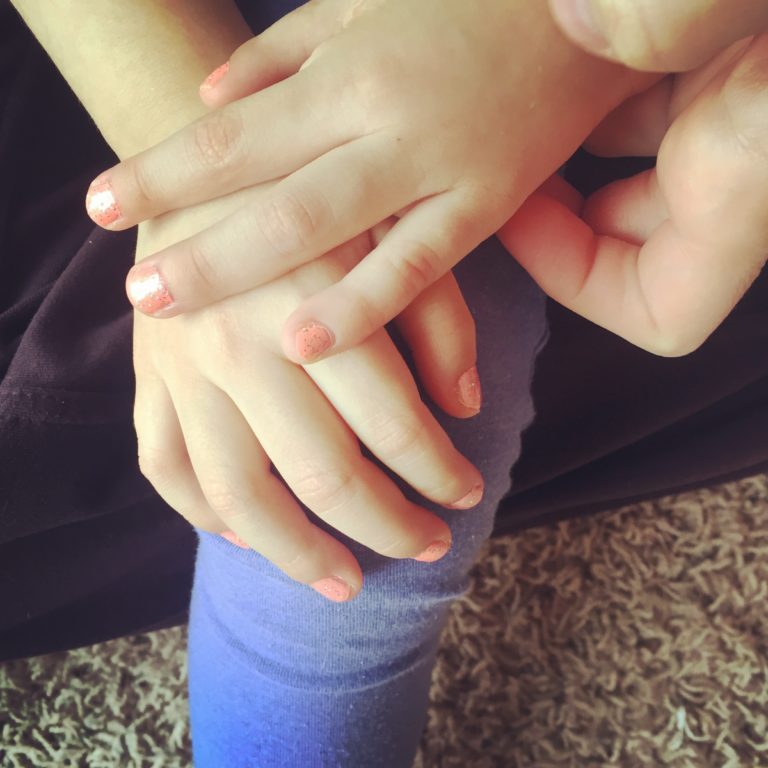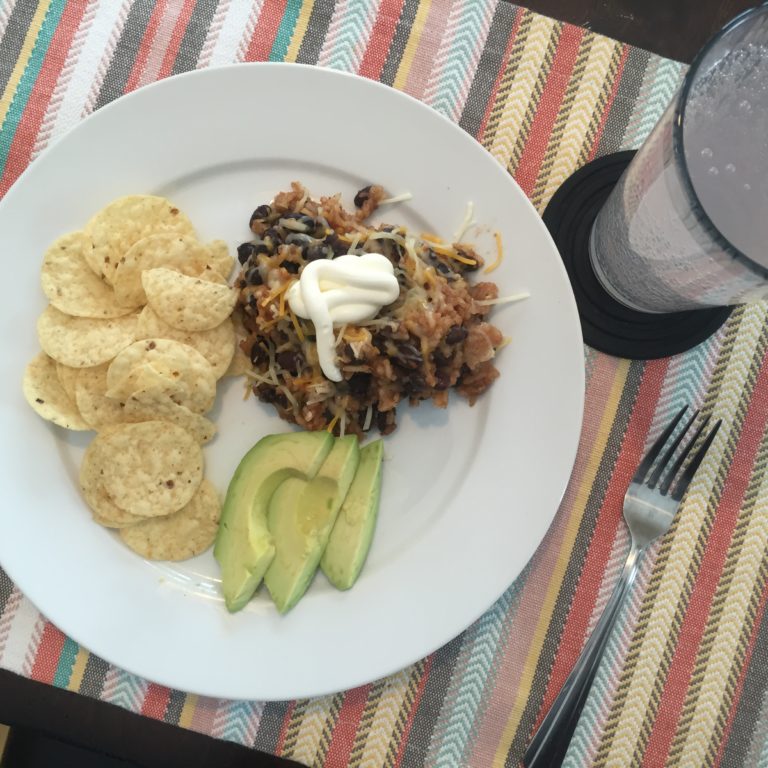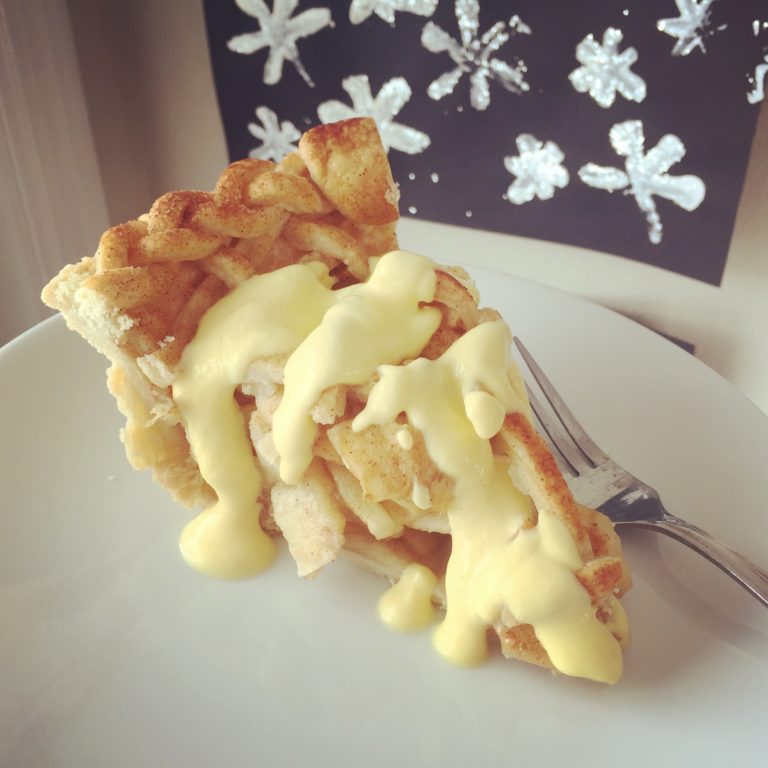 — I'm going through the 30-day device detox from The Power of Off, and apparently that means all my extra time is being directed toward the kitchen. I saved up enough eggs (we're currently getting 1-2 a day, and I like to keep an "egg buffer", so we never run out) to make pasta on Sunday. M was in charge of putting the dough into the extruder — you have to feed it little pieces every so often. I did the cutting and laying out to dry. I used most of the macaroni noodles to make a big batch of mac 'n' cheese (this basic recipe never fails), and the girls and I ate it up in two days. The baby can really put away some noodles!
— I took some sliced apples (from our neighbors' trees) out of the freezer to make a pie. It was originally going to be apple-blackberry, but when the blackberries thawed, they smelled and tasted a little… ferment-y? So I gave them to the chickens instead. The pie came out super pretty, but I decided it NEEDED custard to be truly A+.
— I also made beans and rice, even though since it has salsa (aka pieces of things) in it, I wasn't sure it M would eat it. But she did! F cleaned her plate, too. Success.
— On Monday, I gave M a new haircut. A bob. M looks good in anything, so of course she's super adorable with her new, shorter hair. I can't believe how she looks like a little… PERSON now, with her real haircut. She's pretty proud. And after I clipped her fingernails yesterday, I asked if she wanted me to paint them. I never have before, and I think I've only painted mine once since she was born (when she was really little), so it was a new concept for her. But what's not to love about making part of your body PINK, with GLITTER? She held perfectly still and didn't smudge them even a little. And after we did her fingers, she decided her toes needed to be painted, too. She's such a grown-up kid now!