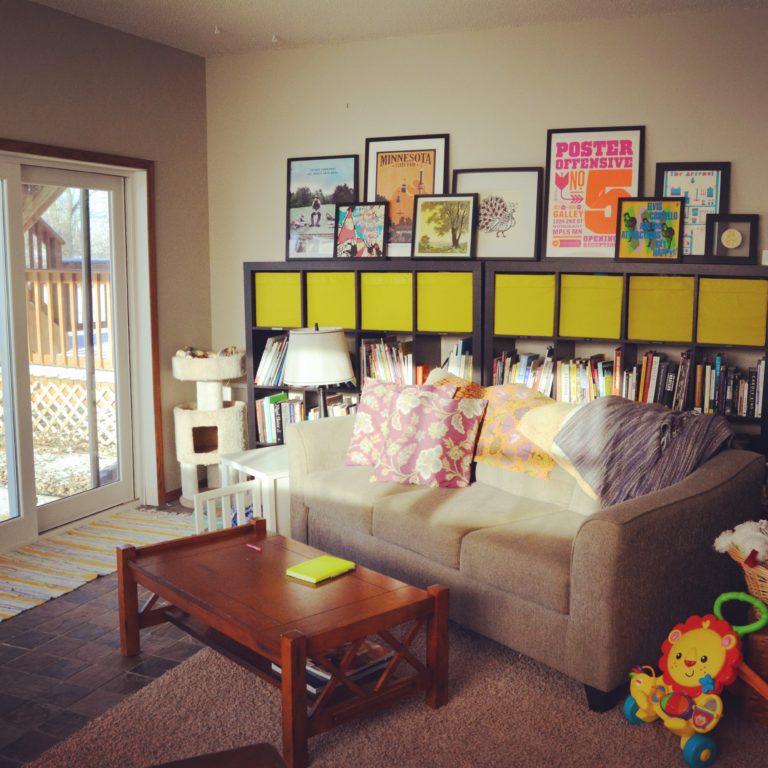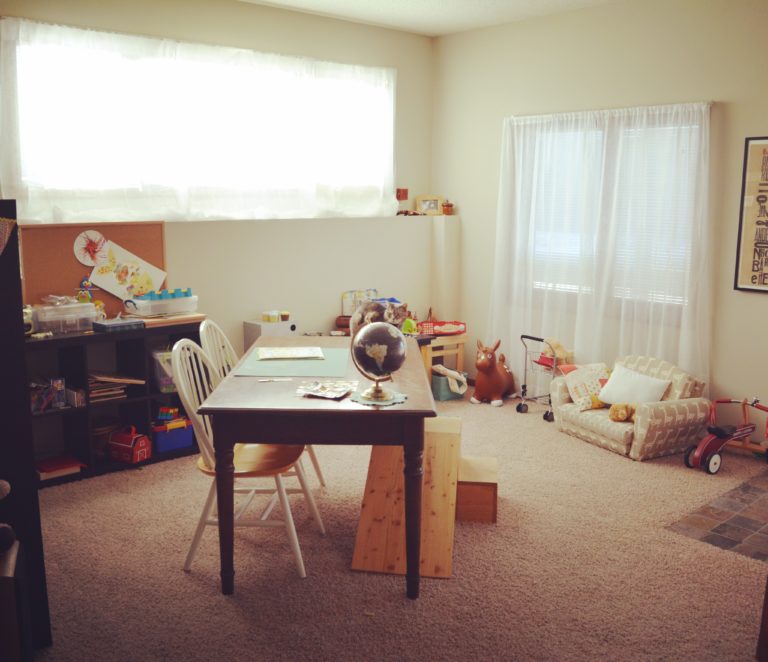 I wonder if the family room will ever feel totally "settled". When we moved in, it was a huge space. I'm not even sure what the dimensions were, but it ran from the front of the house to the back and was wide, as well. During the summer of 2015, we split it in half and turned the front half into my bedroom (F eventually moved into my old bedroom). The remaining family room space was more contained and cozier and felt more useful.
I shuffled the furniture around a little while ago, swapped the sitting area and the kid area to give more space to the kid stuff (the slate tile in front of the patio door not being super play-friendly). I really like it now! It feels much brighter in the room now that the dark bookcases aren't under the window anymore. It's still pretty full of furniture, despite moving the love seat out to the barn, but I prefer that to big, empty expanses. The shelves behind the table (the left side of the second photo) house all of M's home-preschool materials, and the rest of her area is her little kitchen and other "dramatic play" stuff.
We've been playing down here much more regularly since the shuffle. I love sitting on the sofa now that I can look out the patio door! Now we just have to teach F that the play food in the kitchen is just for PRETEND eating.