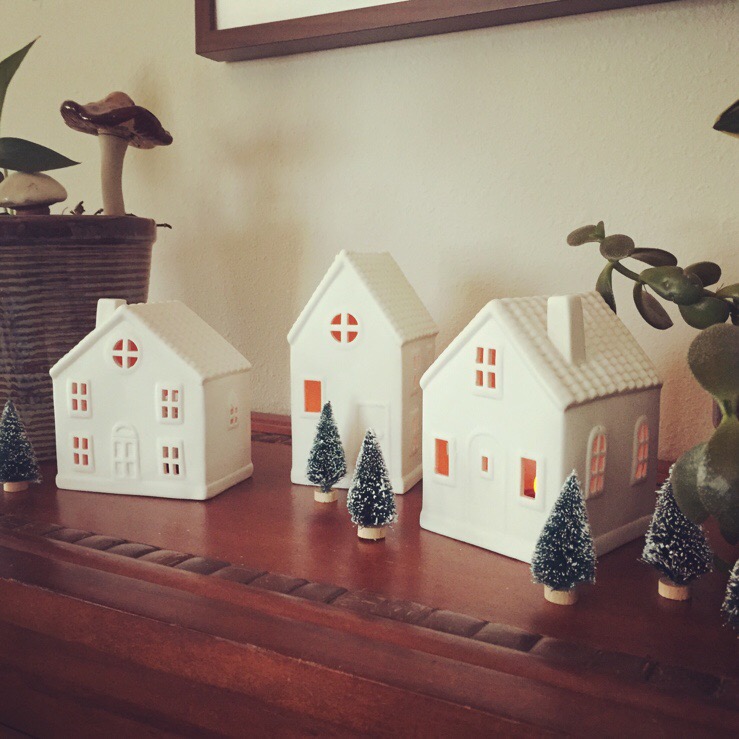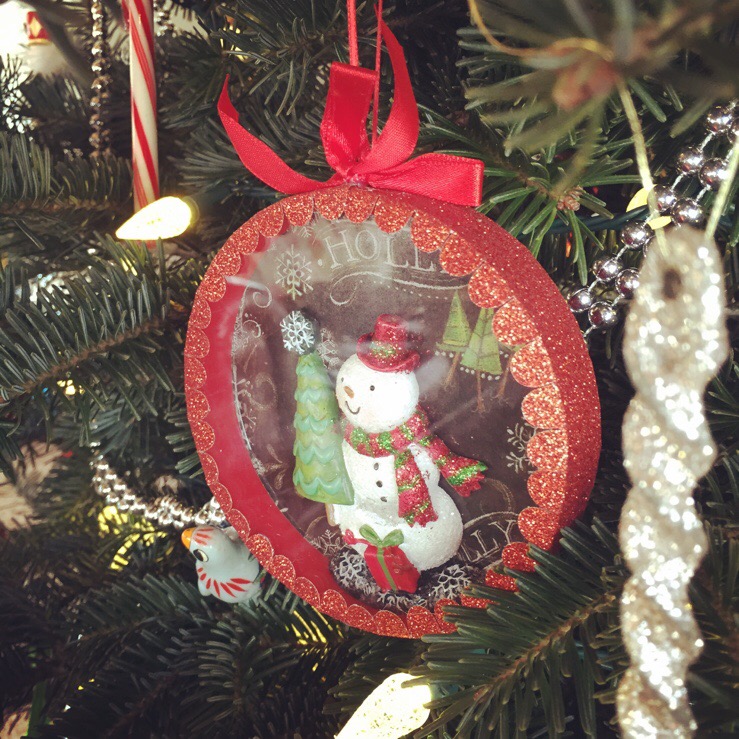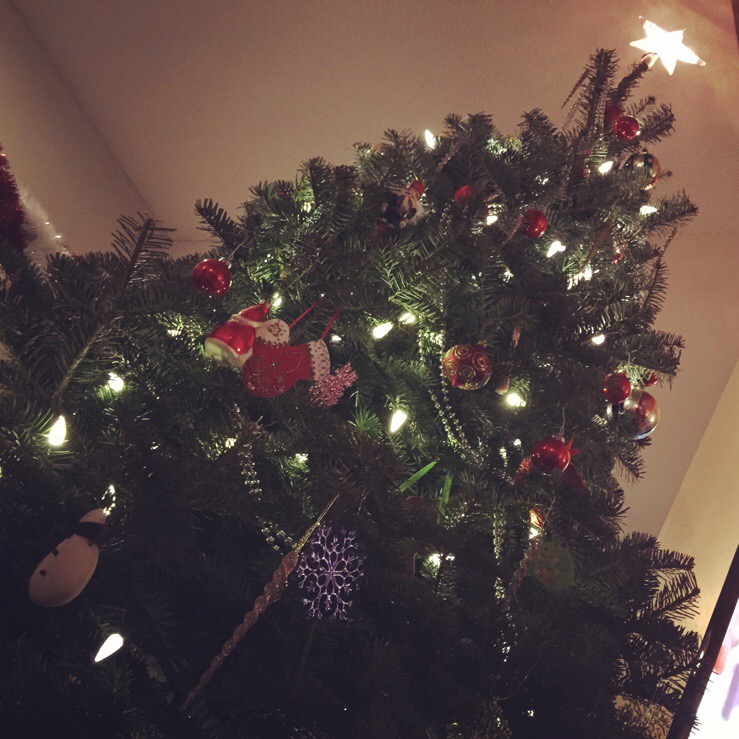 It's holiday time, everybody! Ever since M was born, I've really enjoyed the coziness of the shorter days during the winter. And I love decorating for Christmas. I took the girls to the tree farm this weekend. I picked out a pre-cut balsam, but we still went on the horse-drawn hay ride they use to bring people out to the cut-your-own lots. When we started moving, M said, "I don't like this!" — but she wanted to know when we could go back on as soon as we were done. She actually picked out our tree (though it was also the one I liked best!), and she picked out our new ornament, too.
I remember having real trees when I was younger, and then we switched to a fake tree at some point — maybe when I was a young teenager? So even though climbing under the tree to water it is annoying, just the smell of a real tree makes me feel nicely nostalgic. And I want the girls to have those memories, too. We have several young firs that the previous owners of our land planted, and they're way too close together (I'm sure they seemed miles apart when the trees were tiny!). They're nice trees — in the 4-6′ range now, I'd say — but since digging them up to space them farther apart is pretty unfeasible, maybe a few of them will become Christmas trees in the future.
I'm happy to say that I finished knitting F's stocking in time for the holidays! It was slow progress for a while, but I finally got to the end. Now I just need to sew a fleece lining for it (which should only take ten minutes, tops, but F has been more limpet than baby lately), and it'll be done-done. I can't wait to share photos of it!