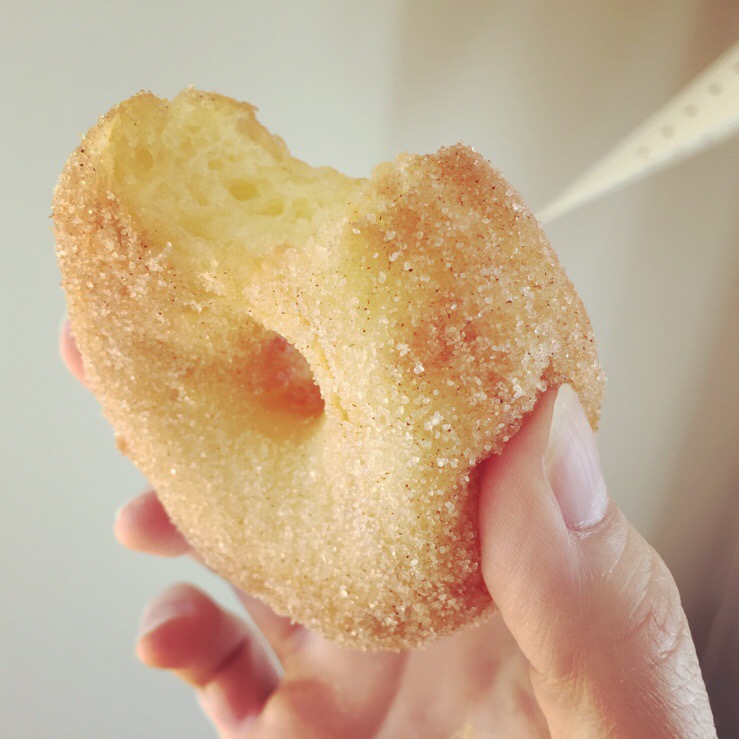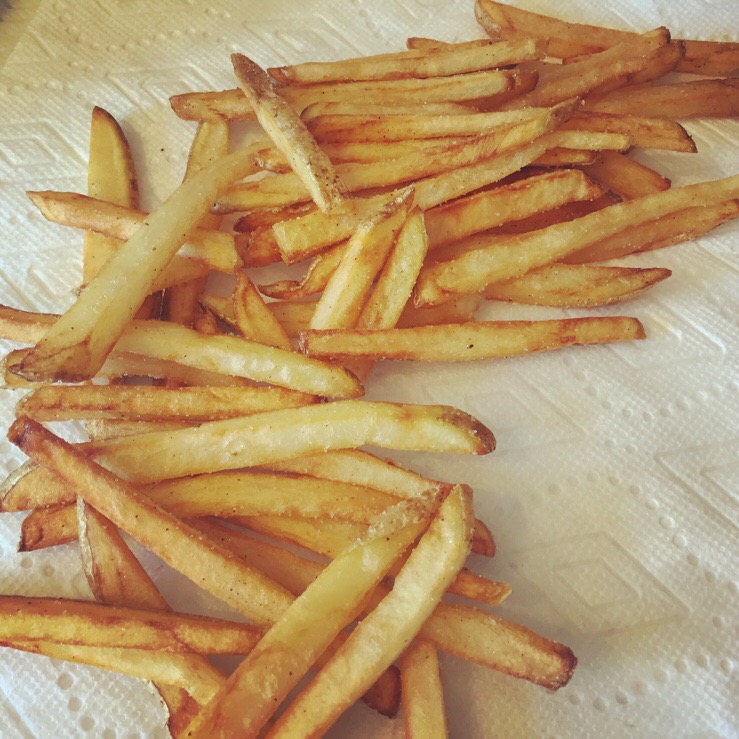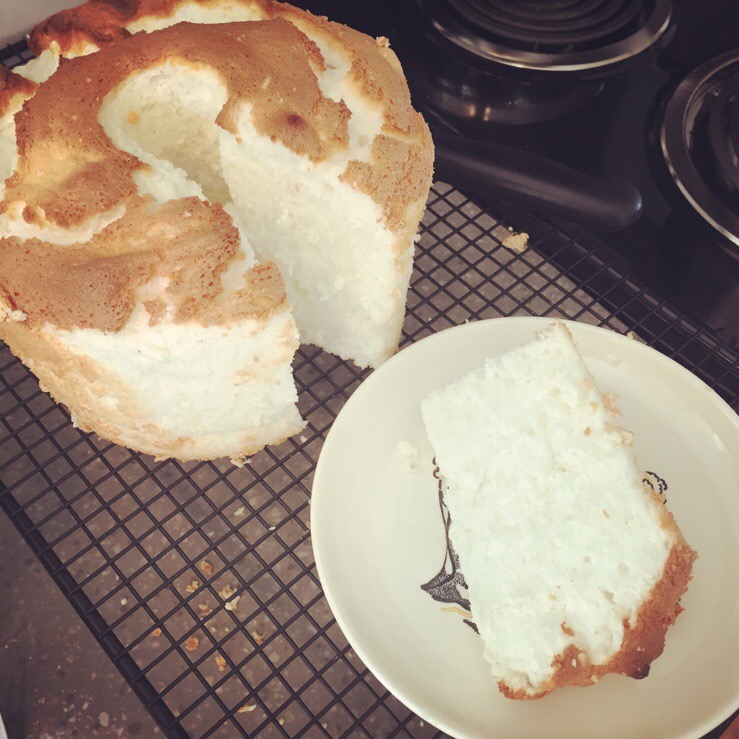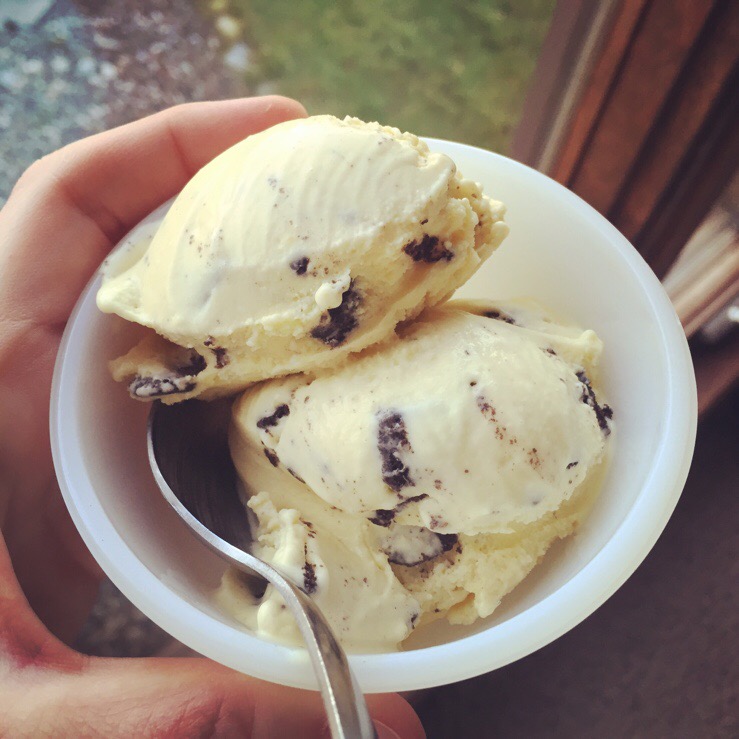 After more than a year of seriously contemplating it, I finally bought a deep fryer. This one. (It was $80 when I bought it — looks like the price has gone up!) I had thought about getting a small, cheap one, but I wanted it to be dependable, and I realized that soon enough there will be three of us to cook for — and that's when it's just me and the girls. I've used the fryer twice so far, and I'm really happy with it. It feels safe (from a hot oil standpoint), cooks the food well, and the filter and oil storage box are awesome. Once that oil is cleaned up, the frying smell dissipates quickly.
I made donuts to start — how could I not? They were delicious fresh, but I won't make that recipe again. The dough was a little too light and yeasty, so it was a perfect sponge for the oil. I guess I'll just have to try recipe after recipe, donut after donut, until I get it right. SIGH.
Yesterday, I made hand-cut fries, following these instructions. Perfection! It's really satisfying and magical-feeling to totally nail (in my humble opinion) something on the first try, and those fries couldn't have gotten any better. If you ask me.
I also made ice cream yesterday, and with the leftover egg whites, I baked an angel food cake. We're getting fewer eggs these days — two of my hens are molting, and one is broody, so only two are laying. But as long as I don't give in to M's request to make scrambled eggs EVERY morning, I can save up enough for treats. This is my go-to ice cream recipe. I've made it several times now, in several flavors, and it's been perfect every time. I think the trick (as with so many things) is just to not skimp on the good stuff. Need the cream, need the sugar, need all those egg yolks. I churned in some broken Oreo pieces right before the ice cream was done, so it's cookies and (real) cream. M approves! The angel food is an older Betty Crocker recipe — no need to reinvent the wheel. It's just impossibly fluffy. Those chickens do good work.