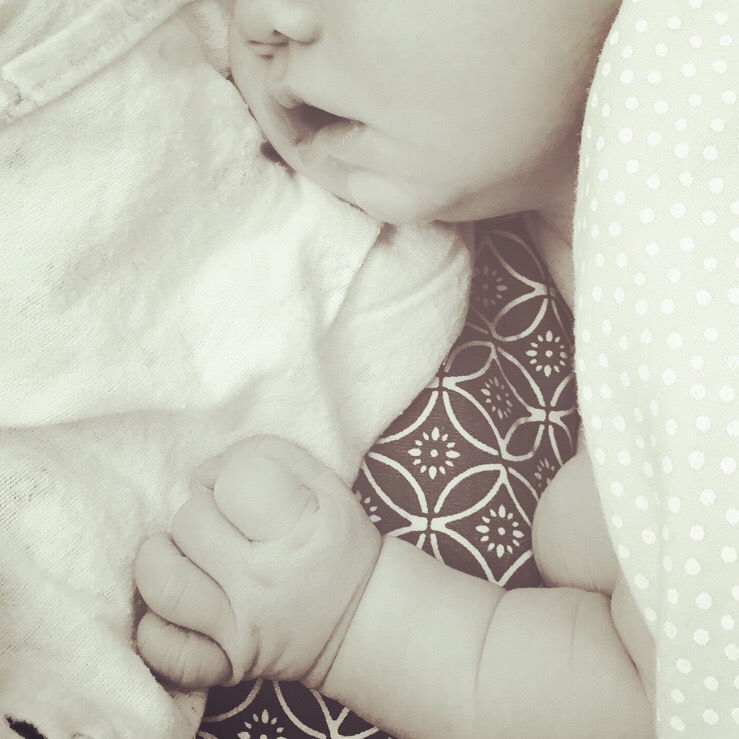 Thank you for all the kind congratulations! I like what Anna said about hearing mundane birth stories (it seems like everybody has a traumatic story these days, which is unfortunate) — aside from the drama of the timing, F's birth really was run-of-the-mill, just what I was hoping for. When I had visualized my "perfect" birth, I imagined contractions starting early in the morning (I was so worried about things kicking off in the middle of the night) and then comfortably laboring at home, arriving at the hospital further along than the nurses were expecting. Which was exactly what happened!
To answer Melissa's question, I didn't have any pain meds. I didn't when M was born, either — just Pitocin for her induction — and when the intensity of labor came rushing back to me this time (in the car, on the way to the hospital), I thought, "Nope! No need to be a hero — I'm getting an epidural this time!" I told the nurses that when I got there, and they kindly informed me that it was a LITTLE late for that option! Being able to move around definitely helped in pushing out a 10lbs+ baby, so it was for the best.
Everything is going so well this time around. I sort of "missed" M's first weeks because she was in the hospital, and we couldn't snuggle and bond. So I'm double-enjoying how sweet and simple a brand-new baby is now. I was always so eager for M to hit milestones in her first year, but I wish I could just slow everything down this time around. I guess that's the gift of a second baby — being able to savor all the best moments, knowing how quickly they pass by.