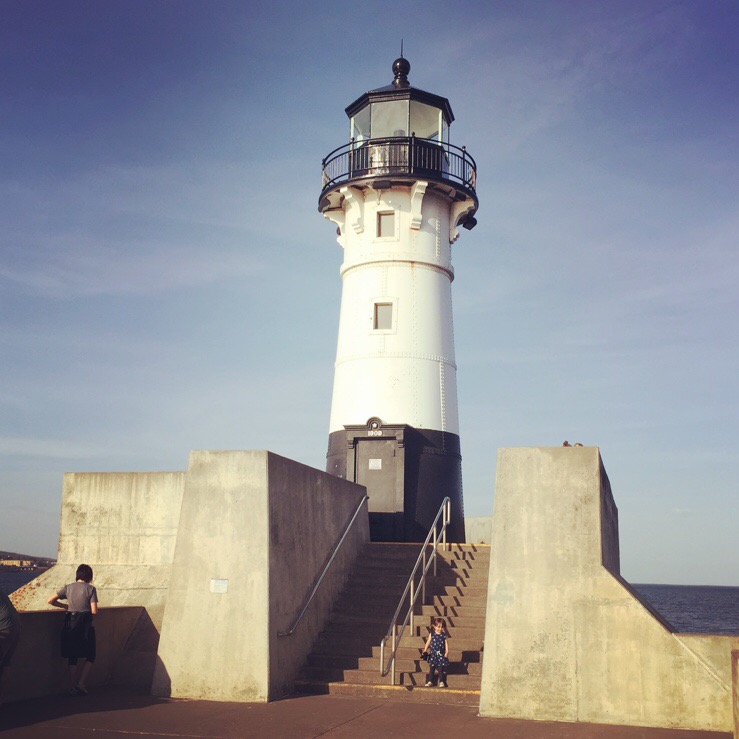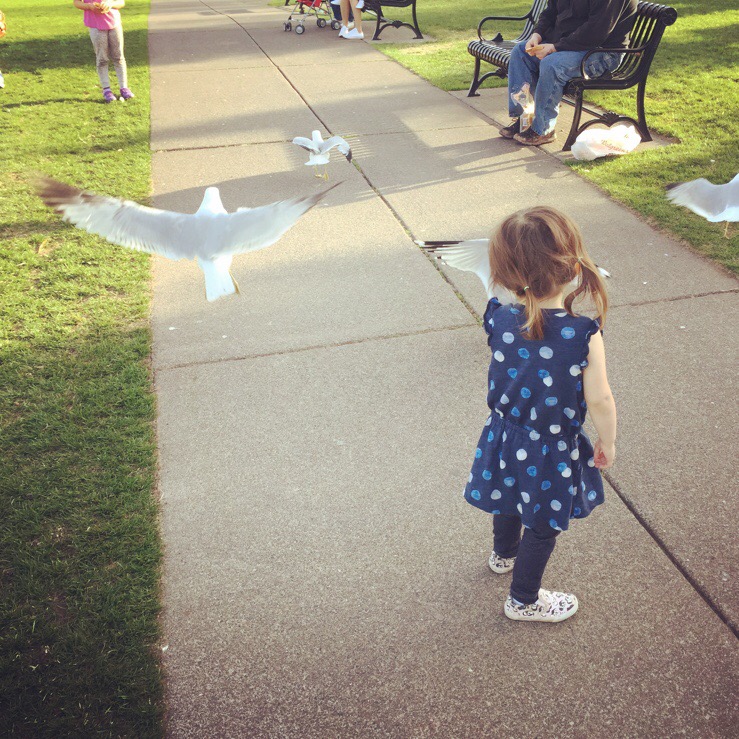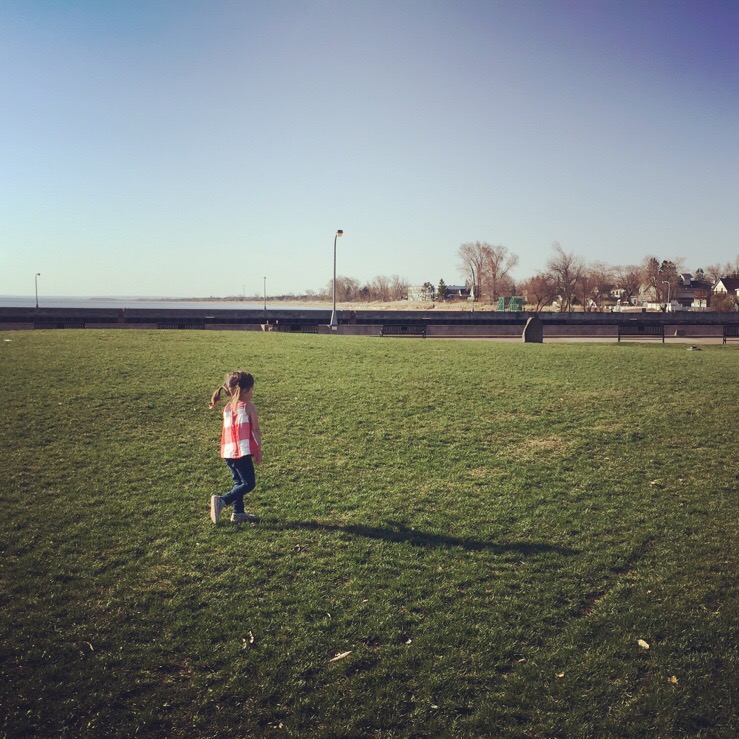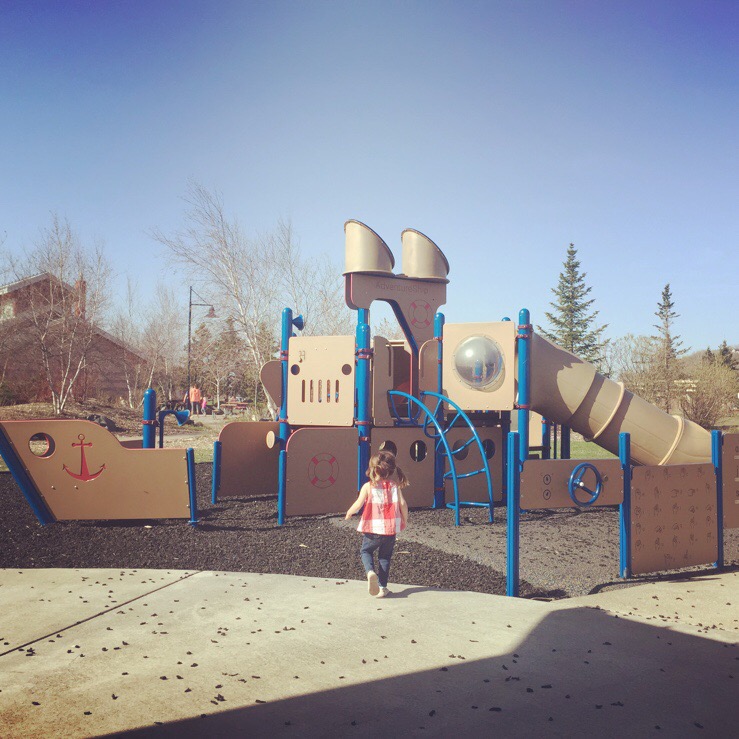 M officially turned two and half last month. And earlier this month, we took a last-minute trip up to Duluth to enjoy the warm weather while we're still a mom-and-ONE-kid family. It really felt like a vacation, even though we were gone for only one night. We walked all around, ate at restaurants, went swimming in the hotel pool, and found a great playground. I'm always amazed by the way M can grow and change her opinions on things with no intervening experience — when we went to Florida, she was quite nervous about the pool. But this time, I had to constantly remind her to stay back from the pool and not go in without me. She loved jumping into the water / my arms from the edge of the pool!
She's also obsessed with playgrounds at the moment. I've actually ordered her her very own playset, and I made the mistake of showing her a picture, even though it was originally scheduled for delivery in two weeks. She spent a few days talking about how the "big, big playground" was coming to the house. I'd get her out of bed in the morning, and the first thing she'd say to me would be, "My playground will be here soon!" (Luckily, the delivery company called yesterday, and now it'll be arriving THIS Friday instead of next — so she doesn't have to wait quite as long.)
M would spend all day outside, if I'd let her. Which is better than the alternative: endlessly watching Paw Patrol indoors (which she's done some days, thanks to my being really quite pregnant!). Although she recently discovered jigsaw puzzles, and she spent what felt like hours putting them together yesterday evening. The concentration! As eager as I am to get the show on the road, baby-wise, I'm really enjoying the simplicity of these last days/weeks of having one kid. It's going to change very soon, but right now, it's still all about M!