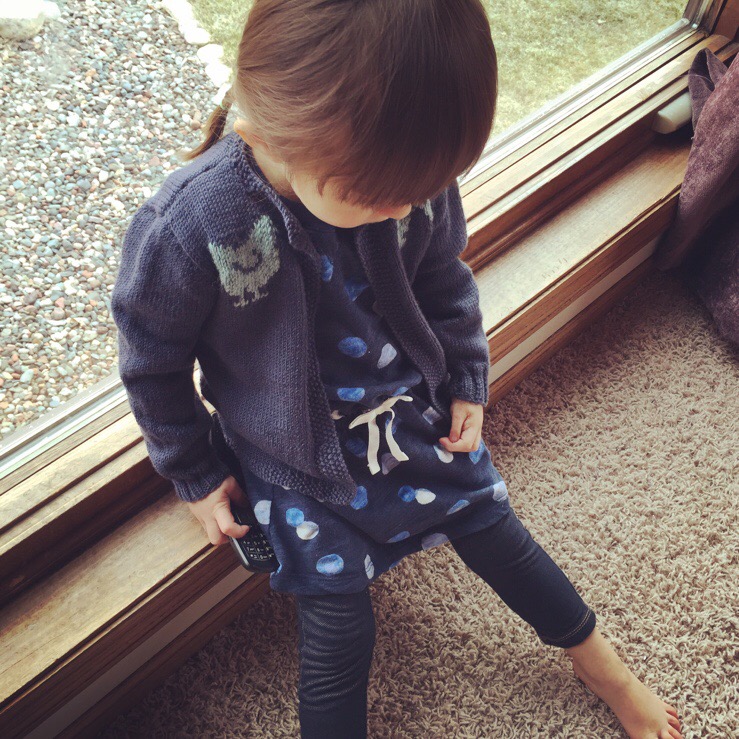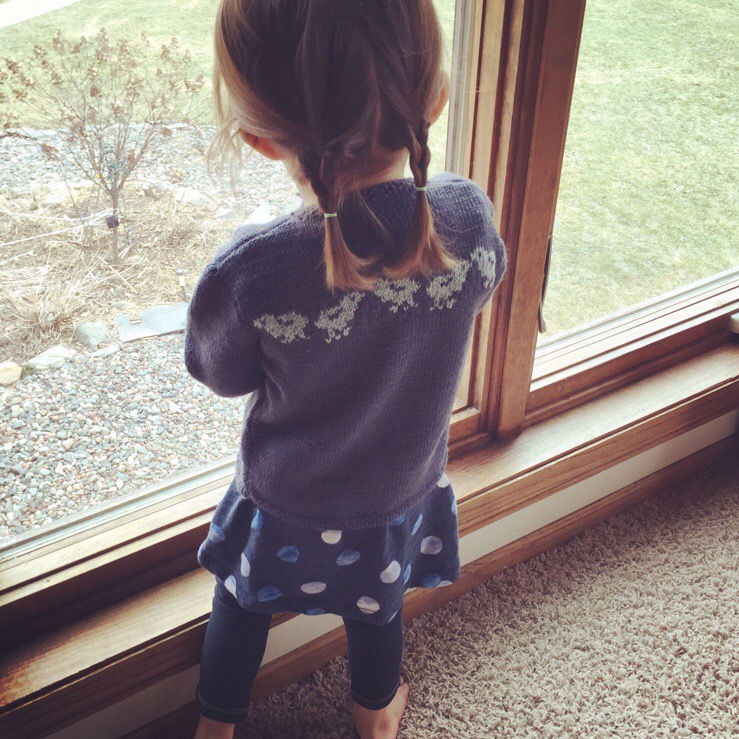 Sometime last year, I started making this sweater for M. I'd had the skeins of dark blue yarn (Debbie Bliss Baby Cashmerino) since my London days, and the lighter color (same brand/kind) came from my friend Em and was left over from a sweater I made M when she was ~6mos. I found this vintage pattern and thought it would be a good use for all that wool. And while the elephants on the original cardigan are cute, well, they're not chickens, are they? I hunted down some appropriately-size charts for a hen and chicks and used those instead.
My only real change to the pattern was to make the collar and bottom band seed stitch instead of ribbing. (The button band on the original was already seed stitch.) I knit the back and right side and then did about a third of the left side whenever it was that I started this sweater, and then I didn't pick it up again until last week. Even though it's a "size 3", whatever that means when it comes to vintage patterns, I was worried that it wouldn't fit M if I didn't finish it NOW. I was down to my last skein and a bit when I got to the sleeves, and the first one used over half of what I had remaining! I made the other sleeve two stitches narrower, and I don't know if that actually made a huge difference (you can't tell it's narrower now that it's finished), but when I cobbled together all the scraps and everything, I had enough for both sleeves, the collar, and the seaming. Whew!
I still haven't sewn on any buttons, but at least the cardigan fits M! She was really excited to wear her "chicken sweater" today. We love our chickens!