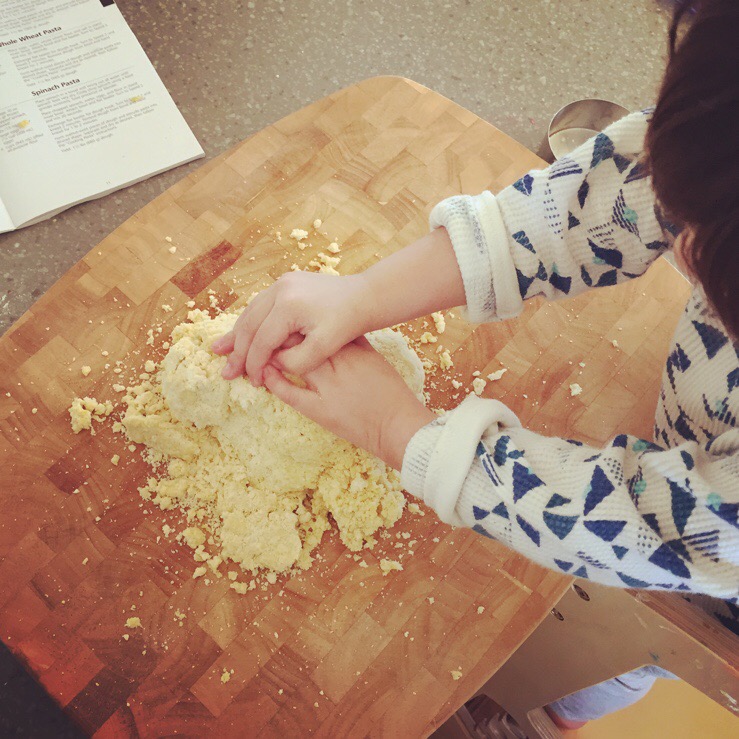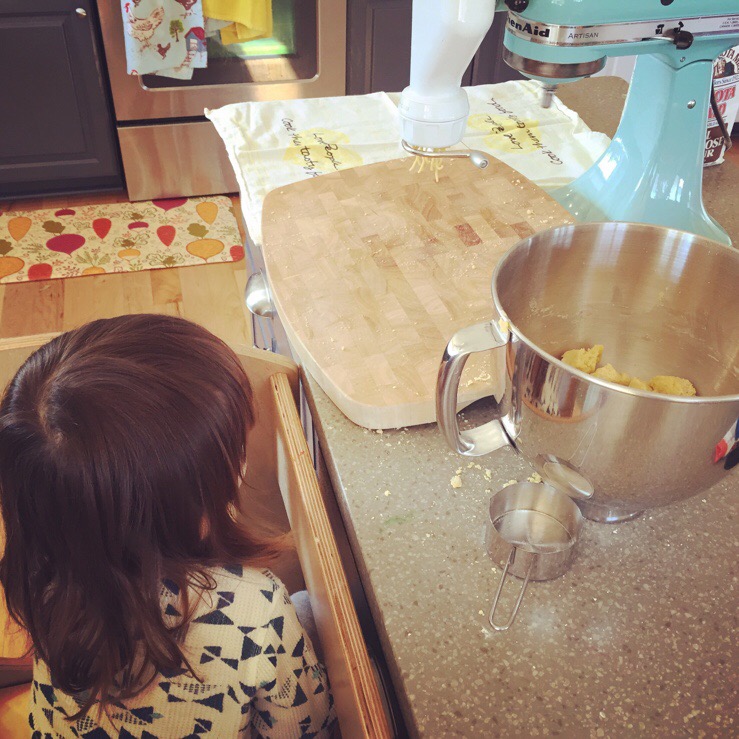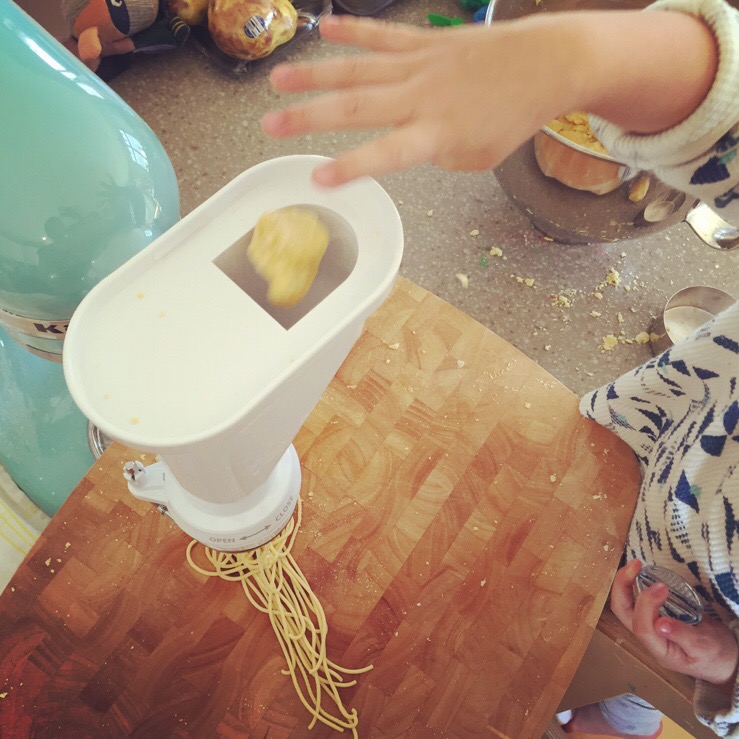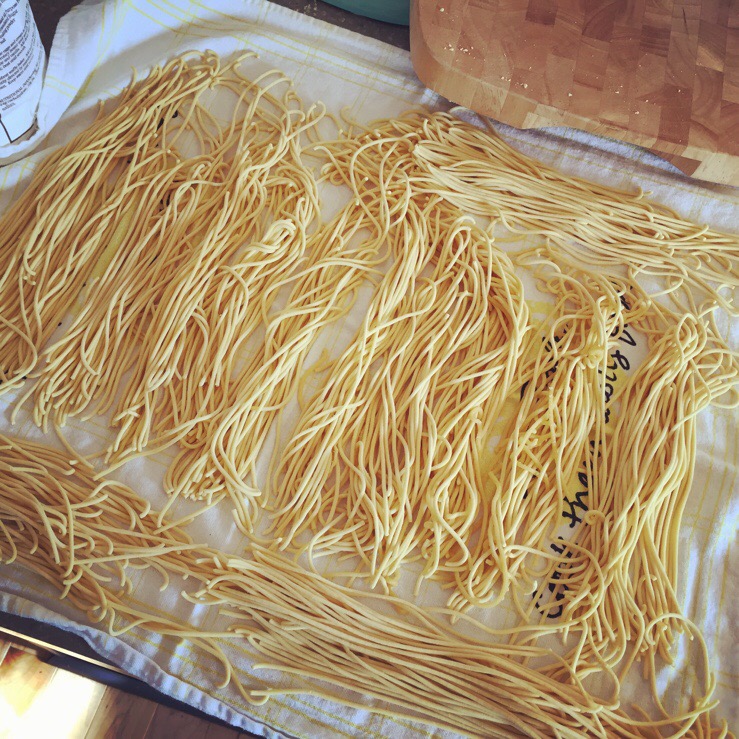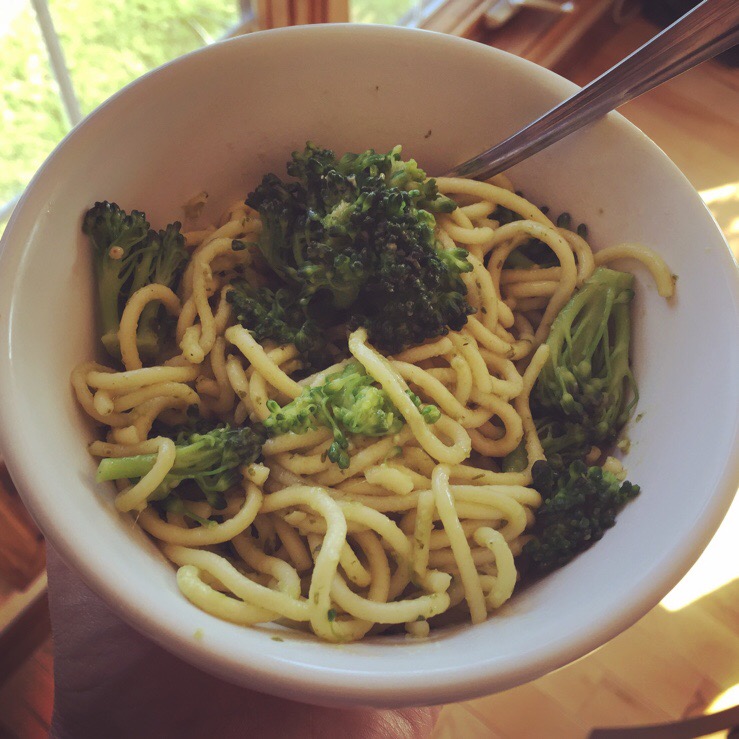 I'm pretty sure there's a box of spaghetti in the pantry that's been there for a year or two. Same goes for whatever other dried pasta is in there. I almost never cook it. Yet, since I started making fresh pasta, we've gone through THAT at an astonishing pace. It's not even the same kind of food, somehow. ("Somehow" probably = eggs.) I'll make a batch or two of noodles, freeze them, and then they're gone before I know it.
I let M help make spaghetti today. I've always made pasta while she's distracted by something else — when I make macaroni noodles, for example, it always feels just a little stressful, making sure to cut them at the right point and then trying to stop them all sticking together. And forget about letting a child near a motorized pasta ROLLER. It makes me a little light-headed just to think of tiny fingers near that thing. But the extruder is safe enough, with adult supervision, and the spaghetti always comes out perfectly.
M was so excited to help! She had some real flair when it came to pitching the dough balls into the hopper — for some reason, I'd just been dropping them in, like a boring person. And watching the noodles come out is good entertainment if you're two and a half. (Or, let's be honest, if you're a grown adult.) We wound up with plenty of spaghetti for the freezer, and I cooked some up — with pesto and broccoli — for our dinner. She loves those noodles!