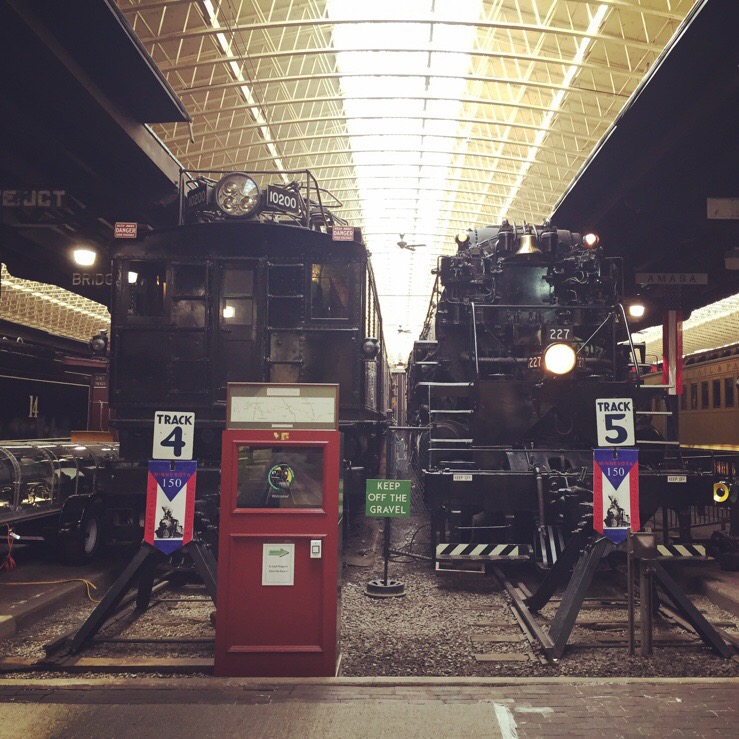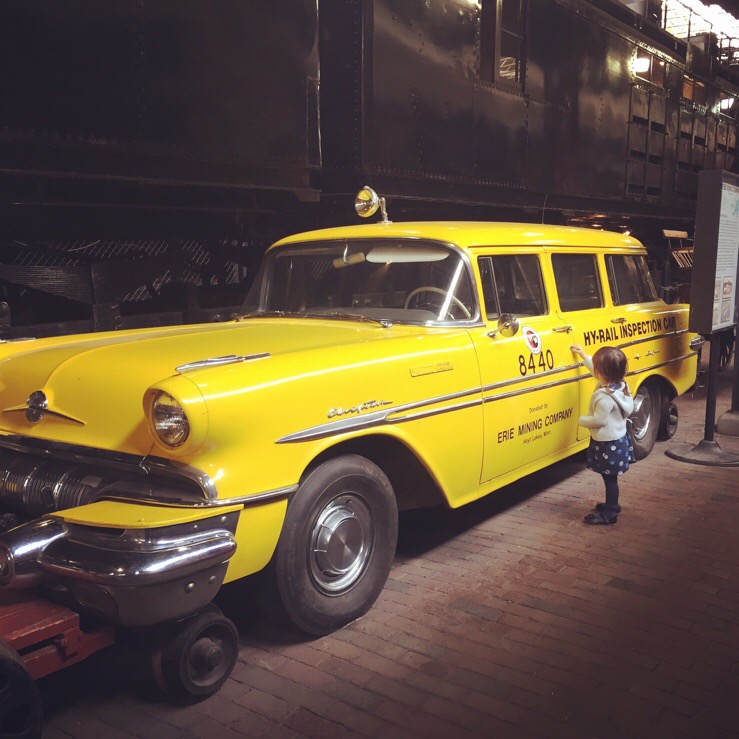 I took M to the Lake Superior Railroad Museum yesterday. I almost didn't, because, blah, we spend enough time in the car. But then I slept until 6:45am (the first time I could say that since M was born — we changed our clocks but otherwise didn't adjust anything for DST) and felt like, hey, why not! And we had a lovely day!
M said she wanted to see trains, but I wasn't sure what she'd actually think when we saw REAL trains up close. But she didn't seem fazed by how big they were, and she was totally into climbing up the steps to look in each train. I had to 'Mommy carry you' down every time because we WERE quite high up, and she'd get nervous, but then she'd look for the next one with steps to climb up. I was proud of her! We found an area with toy train tables, and I thought we'd get sidelined there for a long time, but the call of REAL trains lured her away. It's so fun that she can be actively interested in our outings now instead of just being passively along for the ride.
We had lunch at Pizza Lucé (it was a favorite of mine when I lived in Minneapolis — I'm glad I remembered there's a Duluth location, too!) and then went to the co-op to stock up on tasty groceries. By the time we got in the car to head home, M was so tired that she fell asleep before we made it to the freeway! She woke up when we got home and said, 'Had fun looking at trains!' — success!