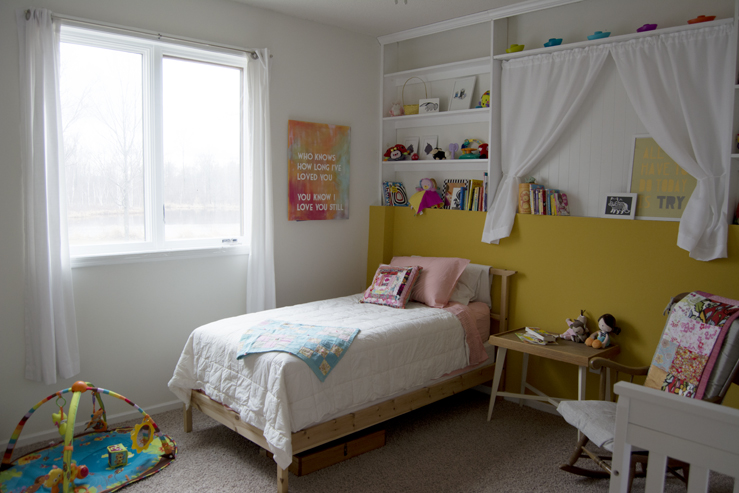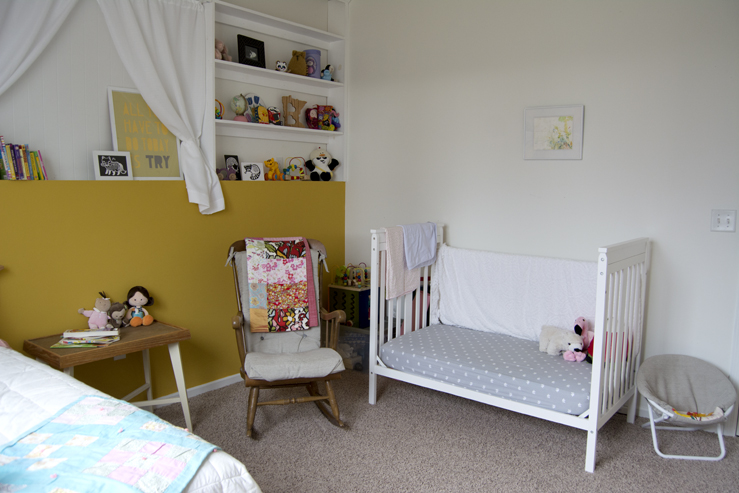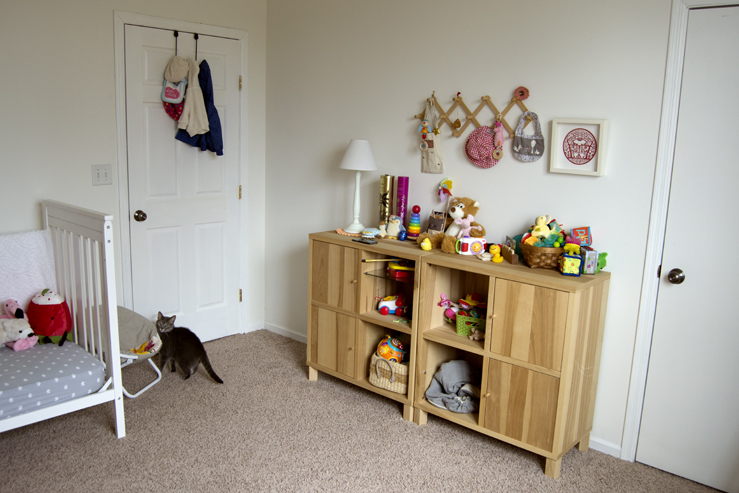 Baby Sister's room is… more or less done! There are a few things left to do, like putting up a black-out shade and making/finding better tie-backs for the curtain on the covered window (ideally — we'll see if that happens). The crib will go into my bedroom before the baby is born, which is why it's still in M's sofa mode.
I think the theme of this room, if it had one, would be TOO MANY TOYS. Because, seriously. Why are there so many toys? One bonus to Baby Sister growing up will be being able to get rid of toys as she outgrows them. If anybody buys Baby Sister more toys, [insert threat here]. Pretty much all the furniture was in M's room when she was younger, before she moved into her full-size bed and got the antique dresser, etc.
I was less concerned with getting everything 'just right', the way I did with M's room before she was born, since now I realize how small a role the baby's room plays for the first few months. But I did try to get everything sealed up, to keep both drafts and ladybugs (grr, arg.) out. So I think it's ready-ish to go. Just ten more weeks (give or take) until Baby Sister can check it out herself!