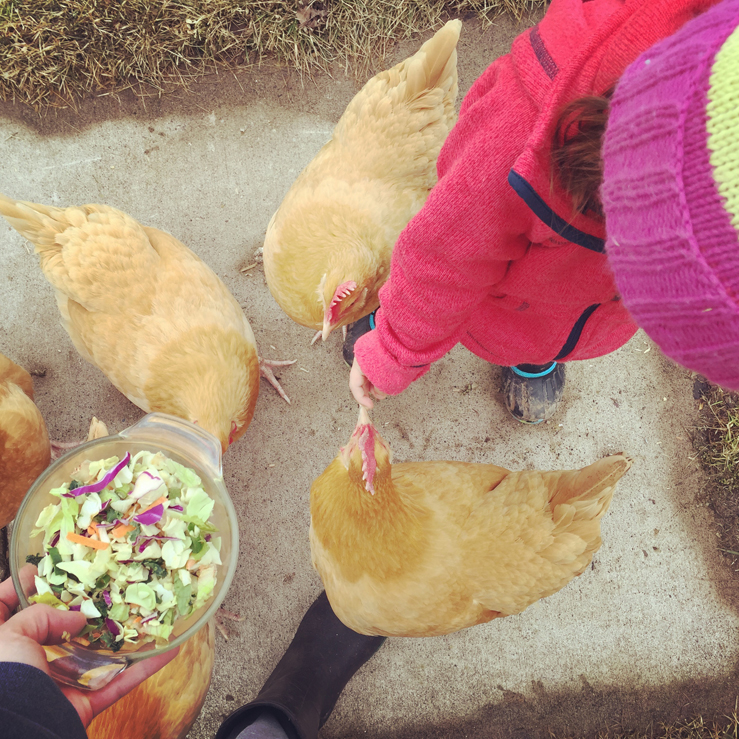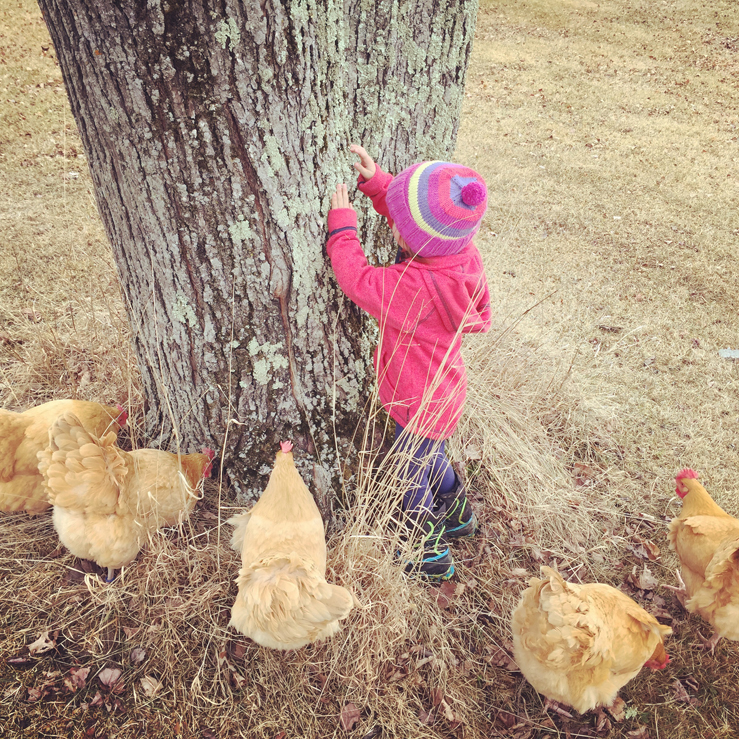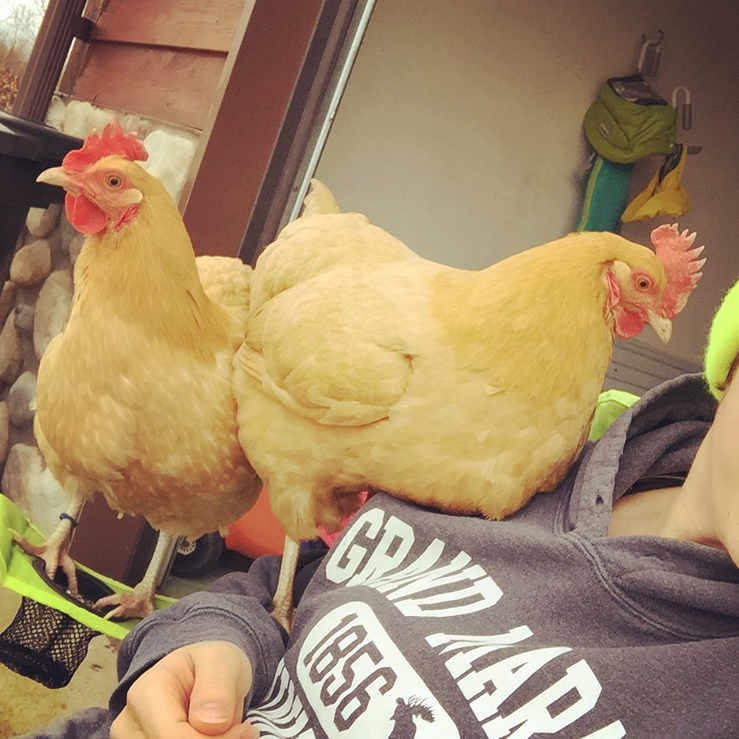 By the time we got outside to play today (after running errands, lunch, and nap time), it was fairly overcast, but we still enjoyed the 50˚F+ weather a lot! So nice to walk around without snow pants (for M) and without most of the SNOW, as well. The chickens are in heaven, finally seeing grass again and digging through leaves to see what's underneath. I'm not sure if they're finding much/anything, but it keeps them busy!
Sometimes M asks for a '[M] story' at bedtime, which just means she wants to tell me a story about everything we did that day. When I got to the playing outside part, I asked her what she'd done outside, and she said, 'Saw chickens! And sticks.' I asked her what she'd put in her pockets. 'Rocks! And saw Nova, Henny. I found Nova.' (I'm always calling for Nova, so she won't run too far away.) I reminded her that she'd done some running. 'Yeah. Ready, set, go!'
She also played with her outside toys, which live in the garage. I sat in a chair while she played, and I'd just barely gotten settled when I was mobbed by chickens. I guess they haven't become any less friendly over the winter! That's Iris (left) and Laverne (right) in the bottom photo. Laverne loved to lie on my lap and fall asleep last summer/autumn, and it seems she remembers it. After peering at my face (one of the most unnerving things a chicken can do), she hopped down to my lap and settled down for a bit. Chickens are nice.