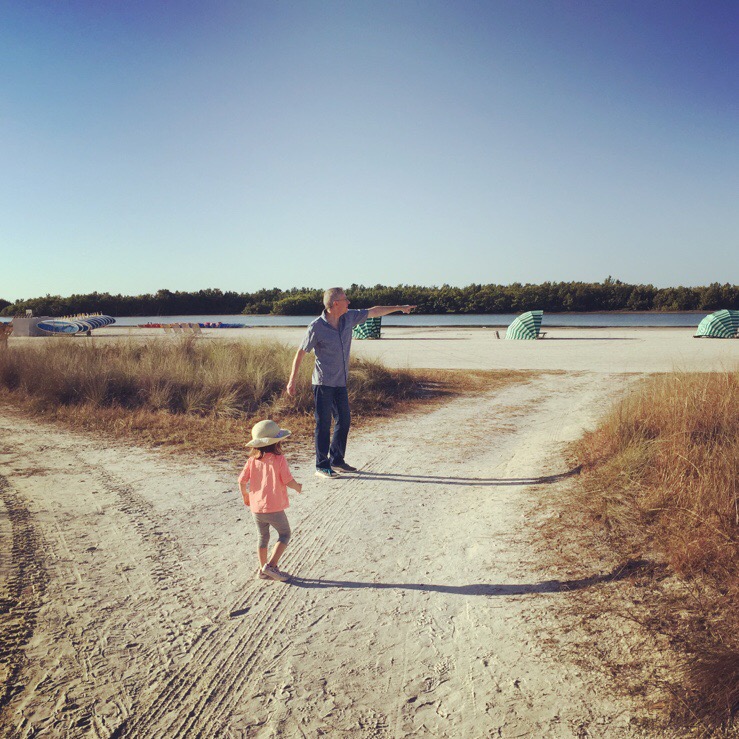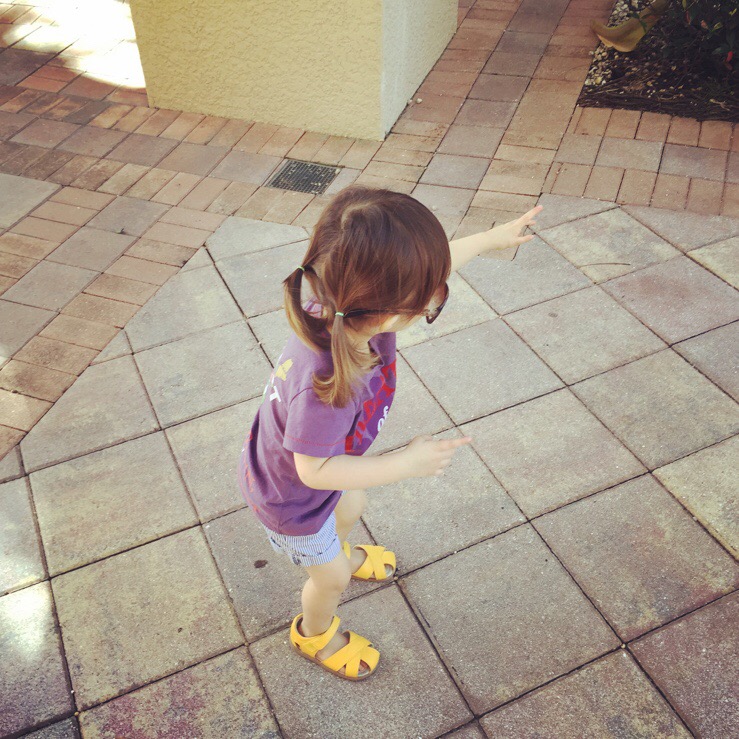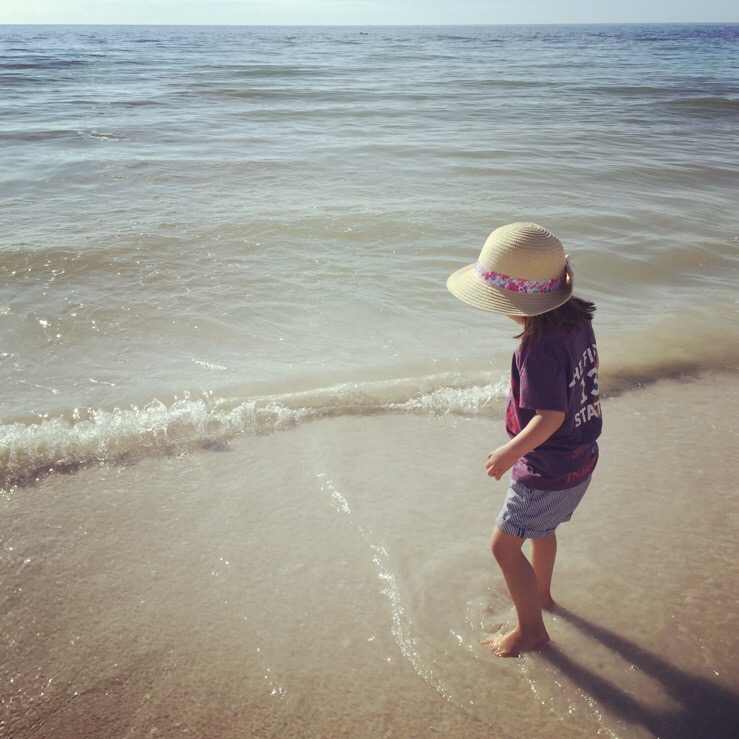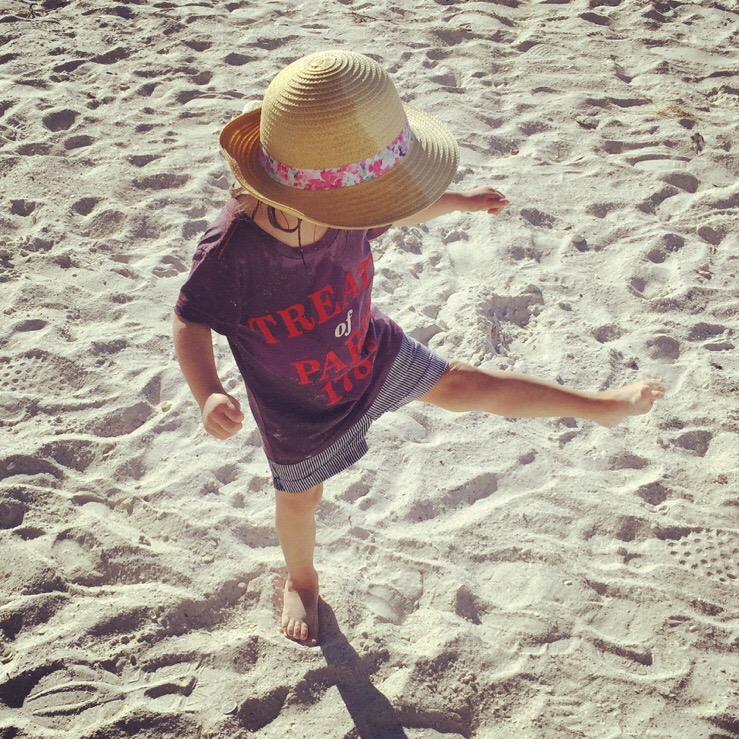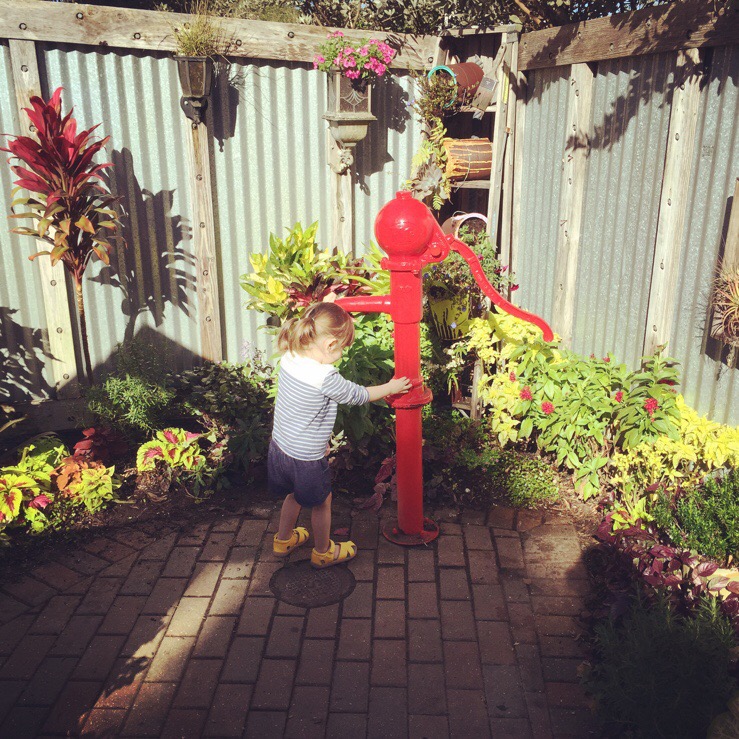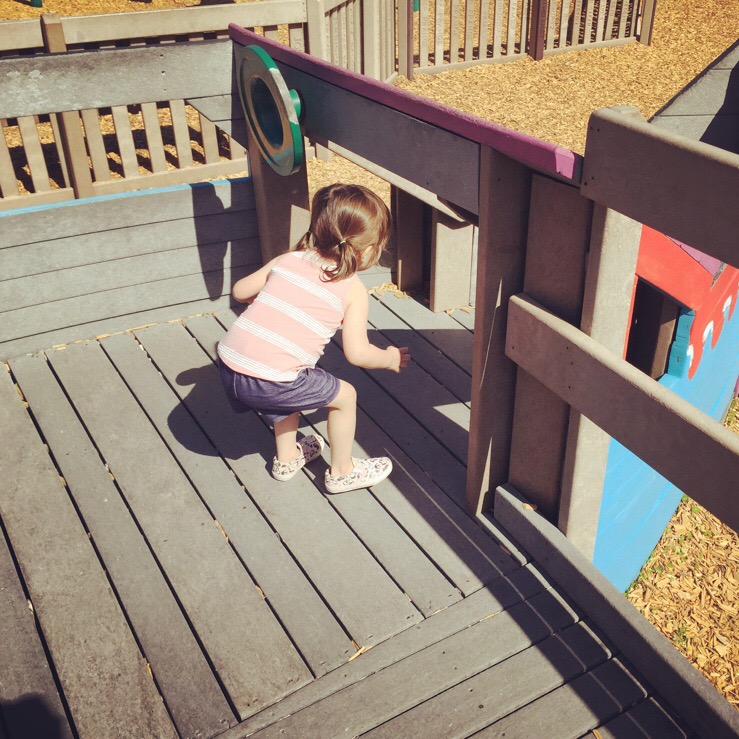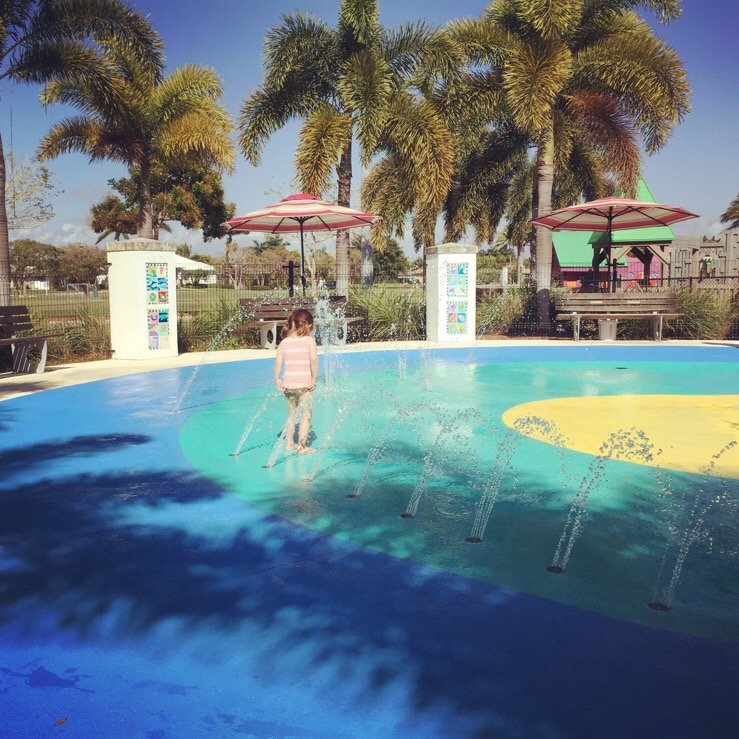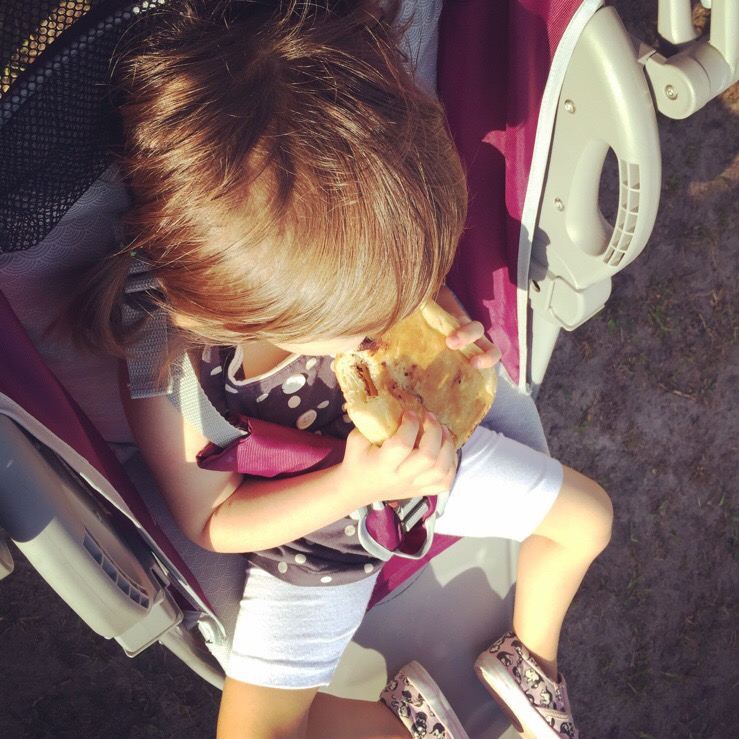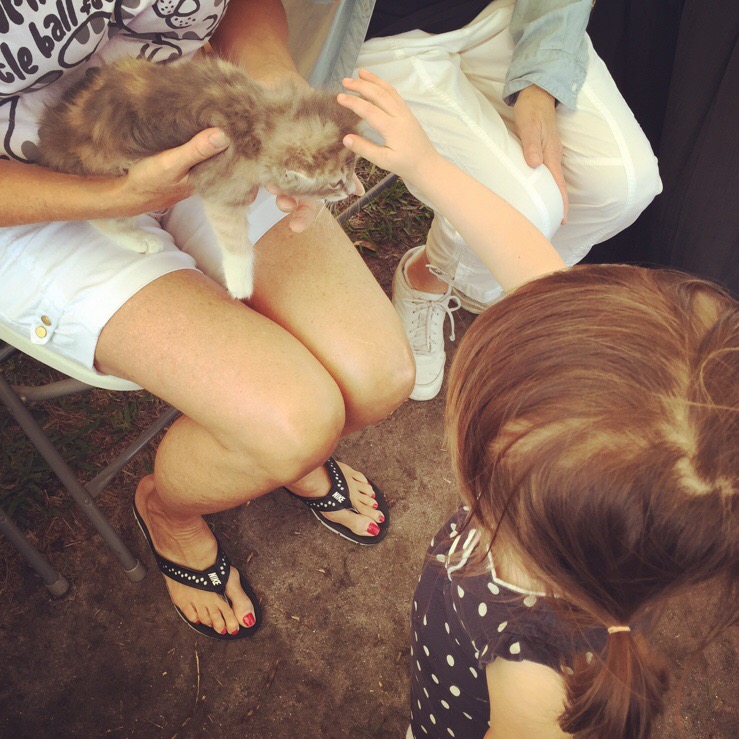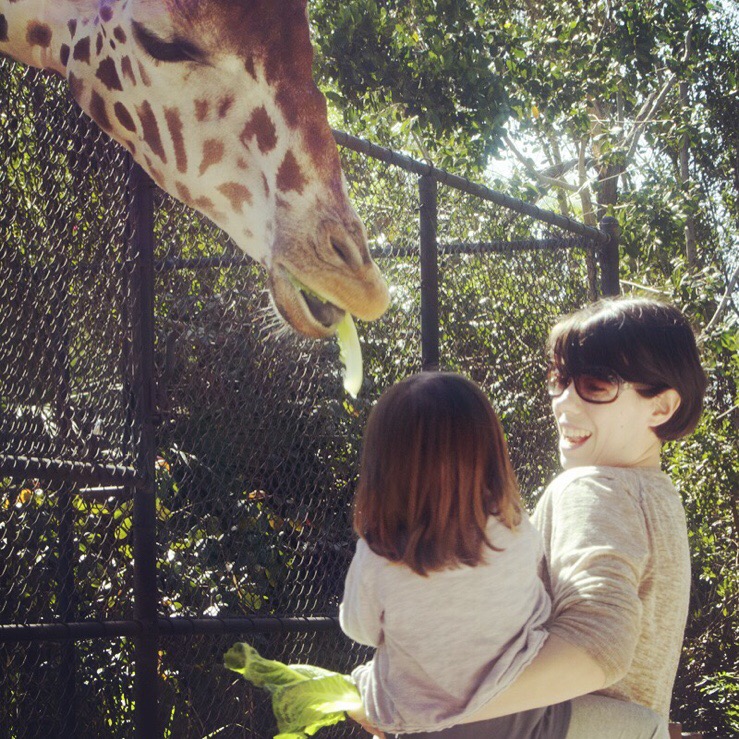 Yesterday, we got back from a week-long vacation! Rob, M, and I went to Marco Island, Florida — about an hour's drive south from the Fort Myers airport. It was more bustling than we'd expected, but the weather was great while we were there, and we had a good time. Most of my photos are of M doing various things, as you can see, but of course that's how I saw most of the trip, and those are the things I want to remember. I said to Rob that I'll probably wind up thinking of this trip as the last time (for a while, anyway) that life was 'easy' — M is just at a perfect age and temperament for traveling. She's such a go-with-the-flow kid, and this vacation was so much easier than when I tried to take her places when she was an infant.
M enjoyed seeing the sea… until a wave knocked her over, but then she discovered sand and enjoyed that instead. Other noteworthy outings included the Naples Botanical Garden (absolutely beautiful, and the Children's Garden is perfect — M loved it) and Mackle Park, a municipal park on Marco Island that has a big playground and a nice splash pad. We had fun at the farmers market, where M ate an entire 'chocolate thing' (pain au chocolat) and had the chance to pet a nice little kitten. And one of the coolest experiences was feeding a giraffe at the Naples Zoo! I thought M would be intimidated by the size of the giraffes, but when she saw other kids feeding them, she asked to, too. And she did a great job! She stretched up high to feed the giraffe each piece of lettuce and didn't seem nervous at all.
In case other people are interested in traveling-with-a-toddler logistics, M had her own seat on the airplane (she has to, since she's over 2yrs), and we brought her usual car seat onto the plane. She has a Chicco NextFit, but it fit perfectly onto a Britax travel cart — they're sort of expensive, but it was well worth it to have something safe and easy to wheel the car seat around with (and M rode in it like a stroller while we were in the airports). I didn't want to bring a cheap umbrella stroller, and I didn't want to risk having her BOB get banged up on the plane, so I rented a beach/jogging stroller while we were there. M liked it! We stayed in a house, and M had her own room with two twin beds, which we pushed together. Luckily, she stayed put, near the wall, so there were no rolling-off-the-bed incidents! So much easier than the days of trying to get her to sleep in a Pack 'n' Play.
Now we're back in half-melted Minnesota. It's nice to sleep in our own beds again, but I do miss that warm weather! What a nice break it was — we're so lucky!