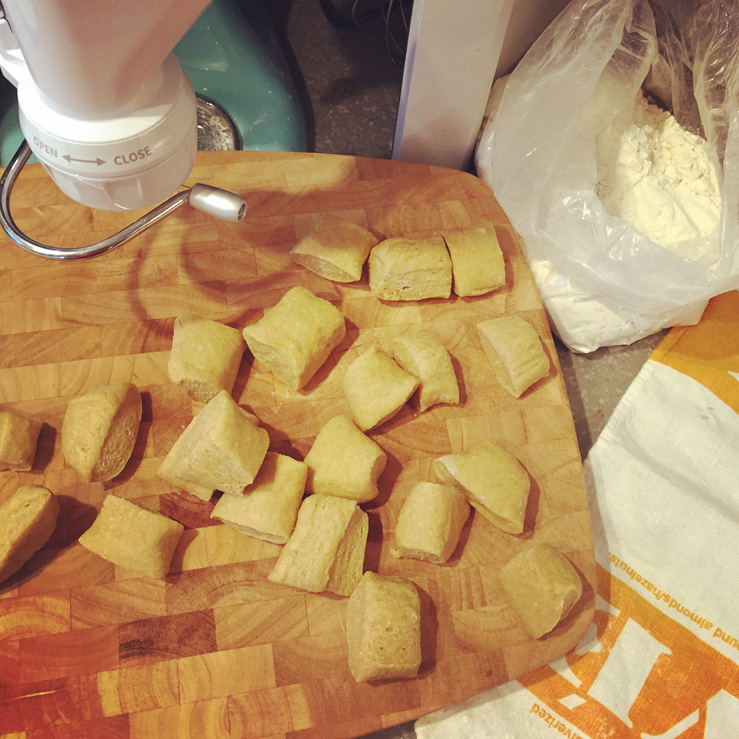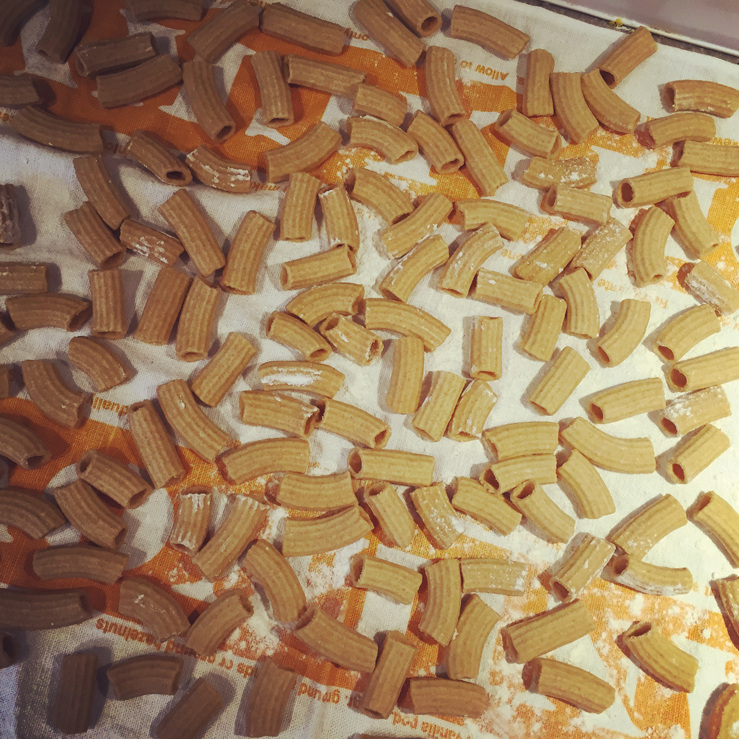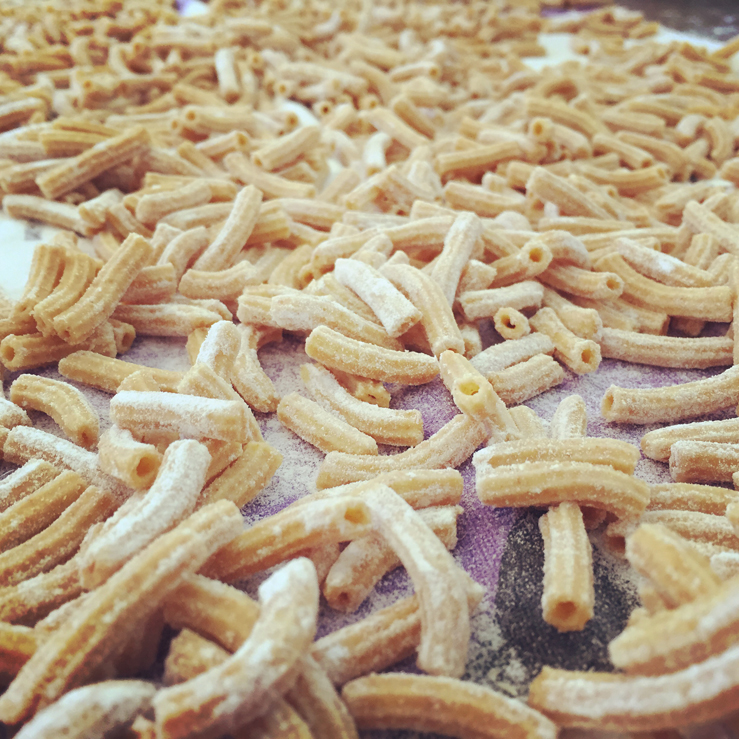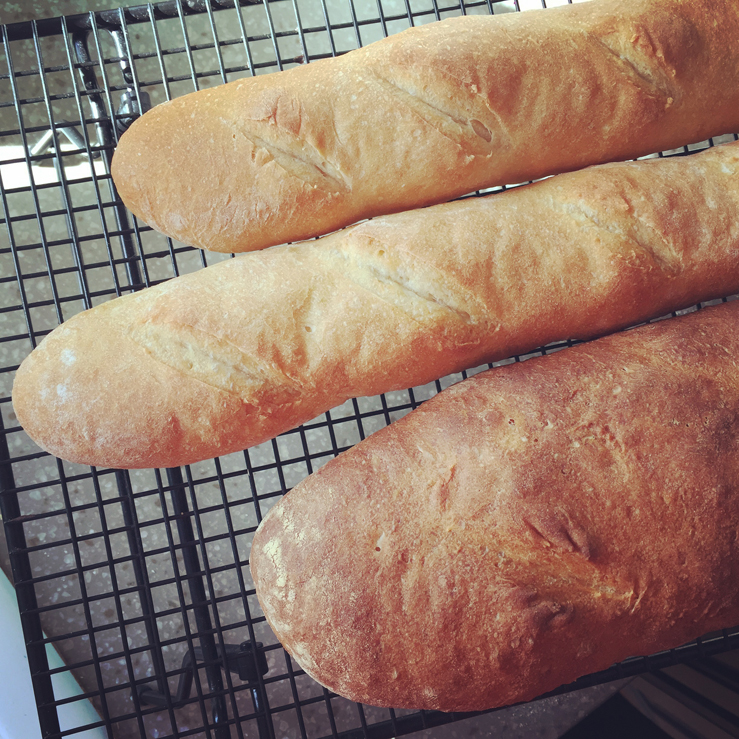 I probably should have put a warning at the very top of this post — is it safe to even look at this much gluten if you've got celiac disease? Clearly, we don't avoid carbohydrates around here. I had a glut of eggs, so a couple batches of pasta were in order. I tried a half-whole-wheat recipe this time, using Sunrise Flour Mill's refined and whole wheat flours. That, plus eggs from our hens, plus water from our well — the only thing that had to travel very far was the salt!
The rigatoni was VERY fun to make — I went from those little dough balls to a finished batch of noodles in about ten minutes. I was thinking I'd make a pan of baked 'ziti' using rigatoni, but the noodles might be too big. (There's a 'large macaroni' plate for the press that should be a better size.) They'll get eaten, though! The small macaroni is a pain to make (it all wants to stick together), but we really like it. A batch is about 1.5lbs, or about one and a half medium-sized boxes from the store. We still have 1/3 of a pan of macaroni and cheese in the freezer, but otherwise we've eaten all of the first batch of macaroni noodles! When I buy boxes of pasta, they sit in the pantry for a long time, but we really like these homemade noodles (which I freeze, so we don't have to rush through them quite as quickly). I'd like to make minestrone and toss in some of this macaroni.
And while I was making pasta, my bread machine was working on the dough for baguettes. Something new to try! I just used Bob's Red Mill artisan bread flour, since it never fails me. The baguettes needed minimal attention from me after the machine finished with the dough (which is good — the machine makes amazing bread, but I still doubt my ability to get it to rise properly outside the machine). The big baguette got slightly sunburnt on top, but it's perfect inside. I took the two smaller loaves out sooner, so they're just right. My plan is to slice them into little rounds and bake them at a low temperature to make Melba toasts. I'm trying to come up with snack-y cracker alternatives. M LOVES toast, especially the 'crunchy part' (the crusts), so I think she'll get a kick out of thoroughly crunchy little toast-crackers!