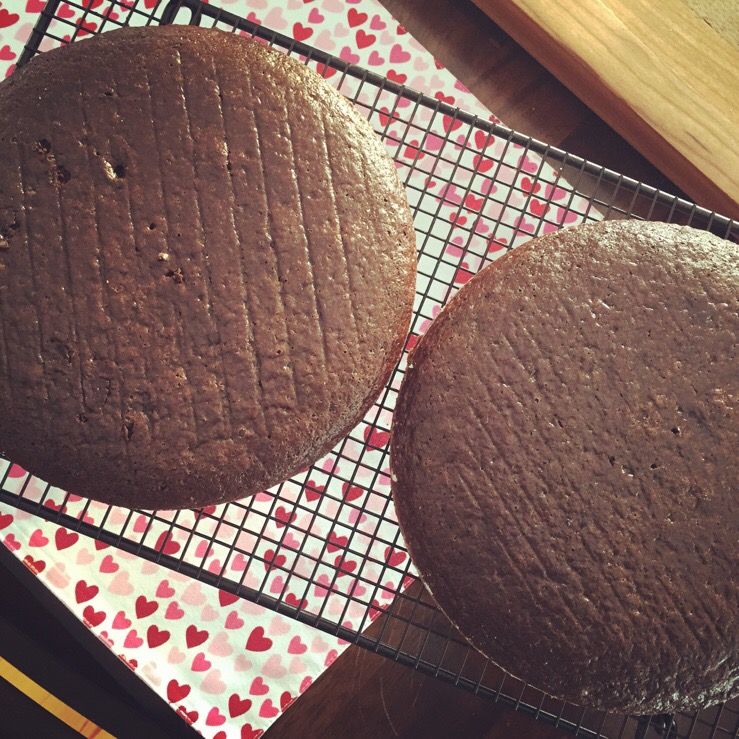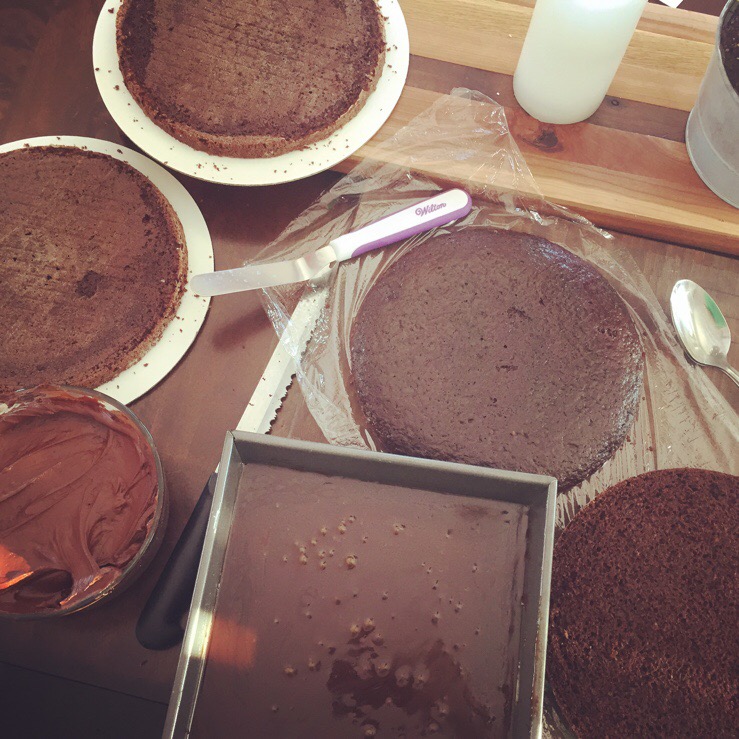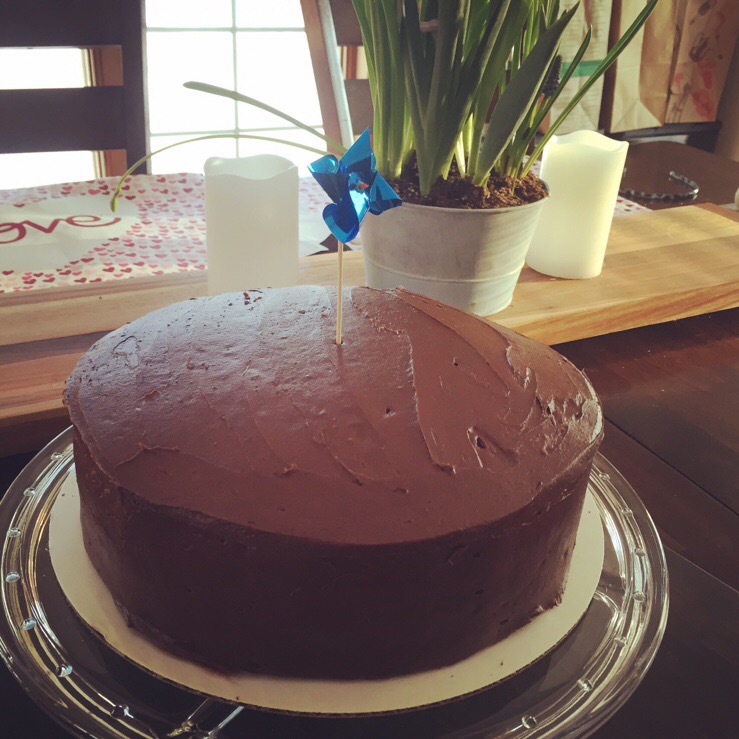 A week or two ago, my friend Ann posted a link to this Chocolate-Caramel Layer Cake, saying she really wanted to make it… but didn't think she could (although I'm sure she could have figured it out!). Since we'd already planned a visit for this past weekend, I volunteered to give it a try. It's only polite to make a cake when your friend drives up to visit you, after all.
There's nothing complicated about the recipe (which you need a Cook's Illustrated account to view, unfortunately), but I'd never made soft caramel before, so I wasn't sure how that would go. I've realized that, more and more, I like to try these things out and check them off my mental list of 'Things I Can Do'. I think the caramel would have pretty straightforward — if my brand new candy thermometer had been completely accurate / hadn't started to melt at the last minute. TSK. There were two phases of cooking (before adding the cream, butter, etc. and after), and I cut the first phase short when I started to sense that the sugar was starting to burn ever so slightly (even though it still wasn't up to temperature, according to the thermometer). And then, yep, the thermometer just up and melted — not INTO the caramel, luckily! — at the end of the second phase. In the end, it wasn't a disaster; the consistency was perfect, although if I'm being critical, I can detect a little bitterness from that first-phase over-heating. Technology!
Overall, though, the cake is great. I love the icing — a nice mix of frosting and ganache. And Ann loved it, so mission accomplished.