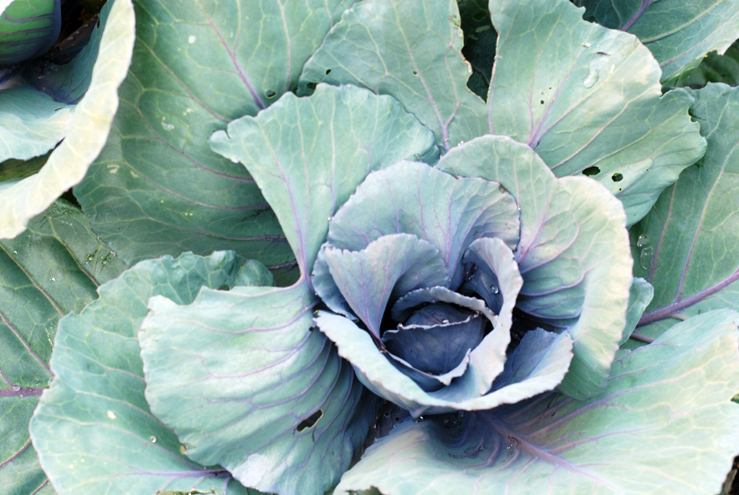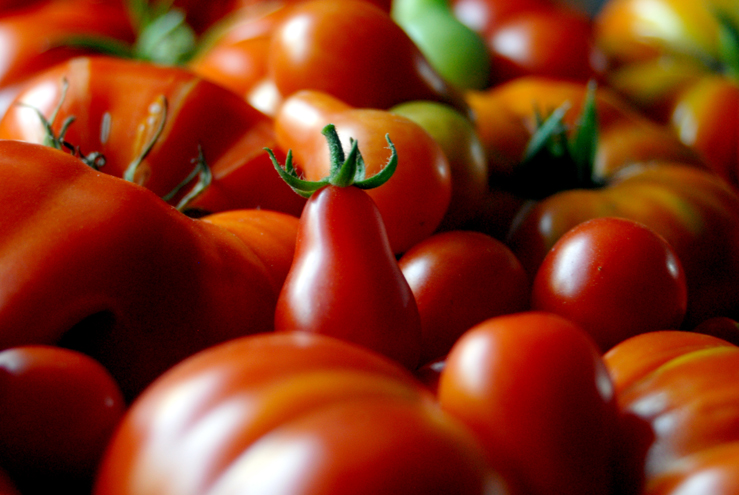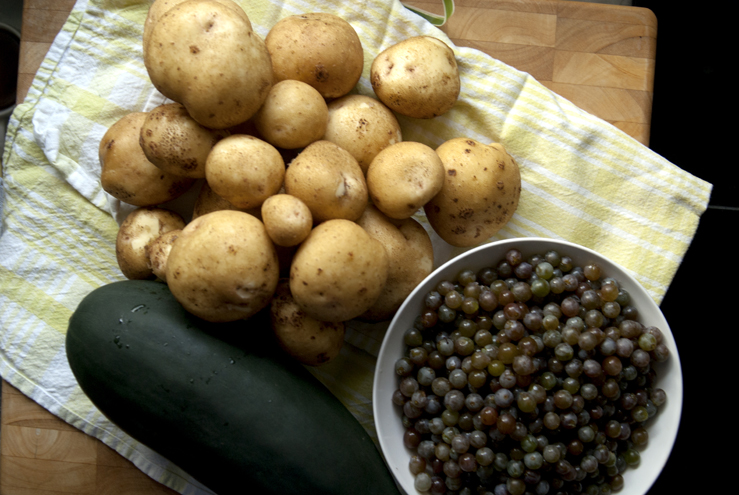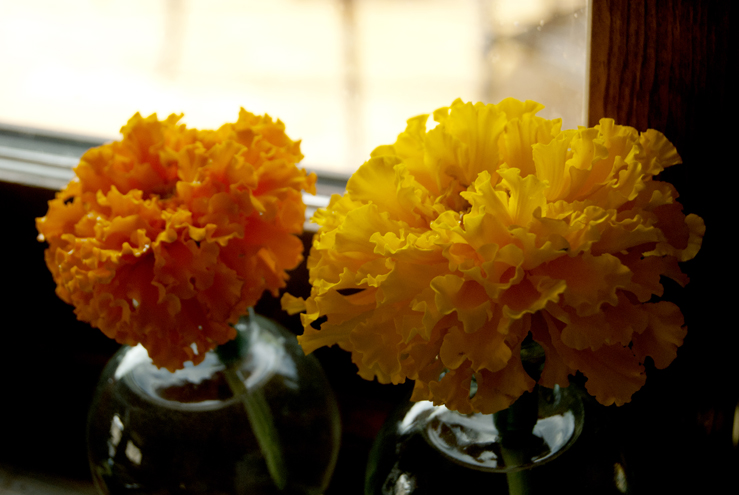 I've got lots of plans for my future garden(s), but with a due date at the end of May, the odds of my planting ANYthing this year are slim. Maybe some flower seeds, if I can get them in before Baby Sister arrives. But I didn't grow anything the summer after M was born, and she was a good seven months old by the time that rolled around. With a newborn? Forget it. But I might as well dream about what I'd like to do, since it's not like I'd be doing it in February, anyway.
— Not directly garden-related, but I'd like to get two piggies (I'm thinking American Guinea Hogs) for pasture and ground management. They'd do a good job of clearing down some of the weeds in the fields, and I'd like to use them as live tilling machines, too. If I had pigs, I'd change my fenced garden layout to just be straight rows. The planted rows would be covered with landscape fabric to keep the weeds down around the plants, and the rows in between would just be mowed for walking. Each spring (or fall), I could take up all the landscape fabric and let the pigs bring everything back to blank-slate status.
— When we had a blockage cleared from the well pipe this summer, we discovered an additional outlet at the edge of the pasture (ie, saw water suddenly geyser-ing out!). It was capped temporarily and then, before the ground froze, we had a spigot put out there, one that shuts off below the frost line. So now there's running water available in a 'new' spot. Perfect for when there's one day animals back in that pasture, but I also like the idea of putting a secondary garden out that way — maybe just squash or potatoes, something I wouldn't worry too much about the deer eating.
— I'd love to have more fruit! Of any kind, really. I miss my productive raspberry patch that I had in Minneapolis (I brought a lot of the canes up here, but most didn't survive, although they've come back / spread a little more each year). I need to figure out a way to let berry plants grow while stopping the weeds that otherwise quickly choke them out. Raspberries, blackberries, and blueberries would be wonderful. It would also be fun to have a mulberry tree or two, although I'd really have to fight off the birds for those. I hope the two plum trees I planted last year will do well in the future. And if I could just figure out how to install a few thirty-year-old apple trees, I'd be set. I'm afraid that waiting thirty years might be the only way to achieve that!
— I'd like to experiment with growing a large crop of broccoli and freezing a lot of it. Broccoli is the vegetable we eat most often, and good-quality, organic stuff can be hard to come by around here. I also want to get serious with row covers for broccoli, as it sort of loses its allure when there are eighty-zillion little green caterpillars to pick off.
— In general, I just want to grow enough of certain things to get us through winters. Being able to make all our own tomato sauce and pesto would be great. There will be years of (possibly endless) experimenting with what works, though. I was really happy with my sunflower crop this year, but they all went moldy within a couple weeks of being cut and put out to dry. Obviously I did something wrong, but I didn't realize it. That sort of thing is discouraging, but it also makes me want to get it right next time.
Okay, northern hemisphere folks! I know we're all dreaming about our garden this time of year! What are your grand plans?