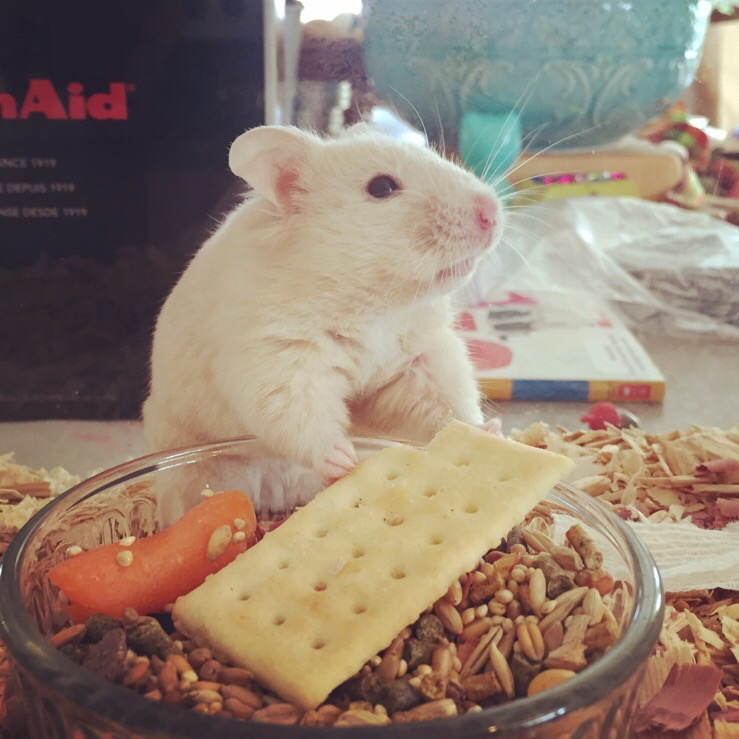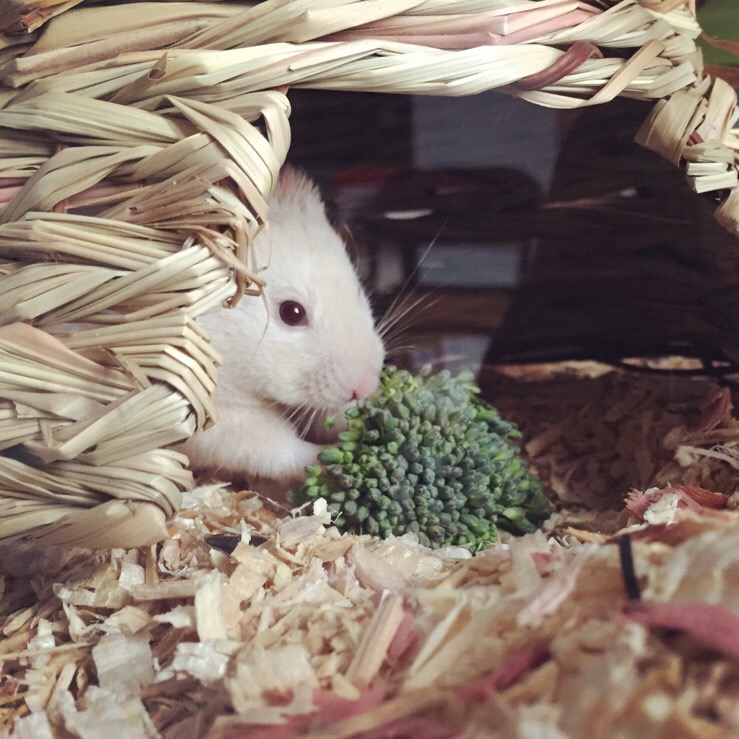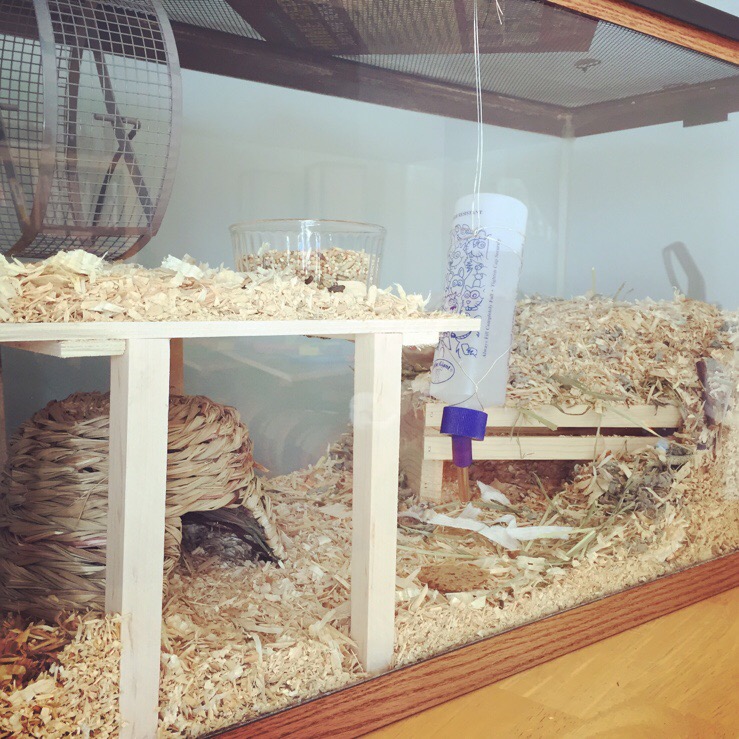 Meet Squeaky Mouse — who is a hamster, of course. I never had a chance of convincing M that this wasn't Squeaky Mouse (our previously imaginary mouse friend), though, so we're going with it. I'd always intended to get M her first hamster when she was around the same age I was when I got mine — about four. But… I really like hamsters? And she just loves animals so darn much. She's been really, really excited about Squeaky Mouse and asks to go see him after she wakes up in the morning and after her nap, plus whenever she happens to think about him. She understands that he's sleeping most of the time and doesn't seem bothered by that, although she gets really happy when 'Squeaky Mouse waking up!' She won't be allowed to hold him, but she'll be excited to pet him once he's a little more relaxed with us.
He's settling into his 29gal aquarium (my parents' old fish tank), which I've tried to make as interesting as possible. His main bed seems to be in that overturned little crate, and he's done some tunneling through the big pile of bedding that's behind it. You can't see it in the photo, but there's a ramp that goes from that area up to the raised platform. I might eventually replace the grass hut with something — maybe a bowl of sand — because he doesn't seem to use the hut very much, now that he's got that crate.
He's been understandably nervous the past few days, so I haven't been doing anything other than letting him sniff my hand to get used it. But this evening, he let me pick him up without even flinching, so I think we're making some progress. Long time readers of twelve22 might remember my last hamster (when I was in college!), Monty, who was SO tame. I couldn't have a cat in my apartment, so Monty was my substitute cat. We'd be pretty lucky if Squeaky Mouse approached that level of friendliness, but we're already pretty happy to have him around!