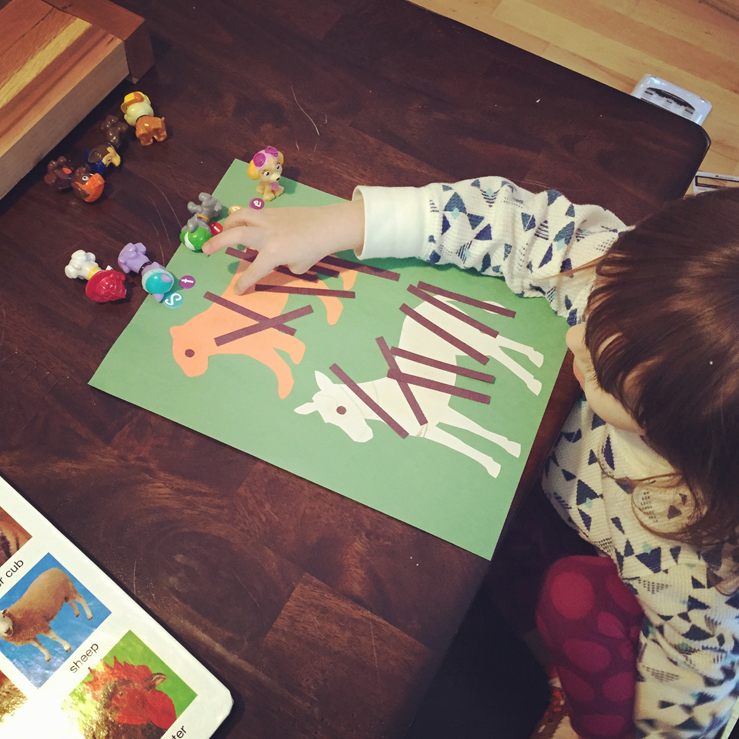 Since M is still enjoying talking about our trip to the zoo, I made a quick animal project for her to do this morning. We saw both zebras and tigers yesterday, and she was especially excited about the tiger. So stripes! I cut out a couple animal shapes and then made a small pile of black stripes for her to glue down. Because I've spent so much time watching how M uses her left hand, I tend to notice and be extra happy when projects wind up being good for dexterity. I liked how she would use the glue stick with her right hand and then pass it to her left hand to hold (properly) while she placed a stripe on top of the glue. She was very happy with her stripy animals and had to bring over her pups to play with them when she was done.
Then I asked her some questions about tigers:
How big are tigers?
BIG!
What do tigers like to do?
Play outside.
What do tigers eat?
Grass. And snow.
So now, thanks to M, you know all about tigers.