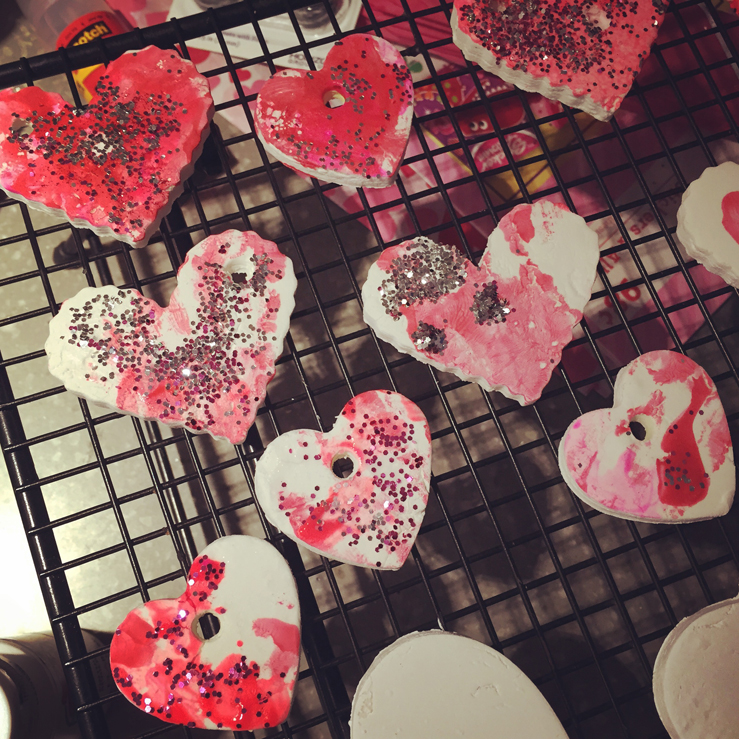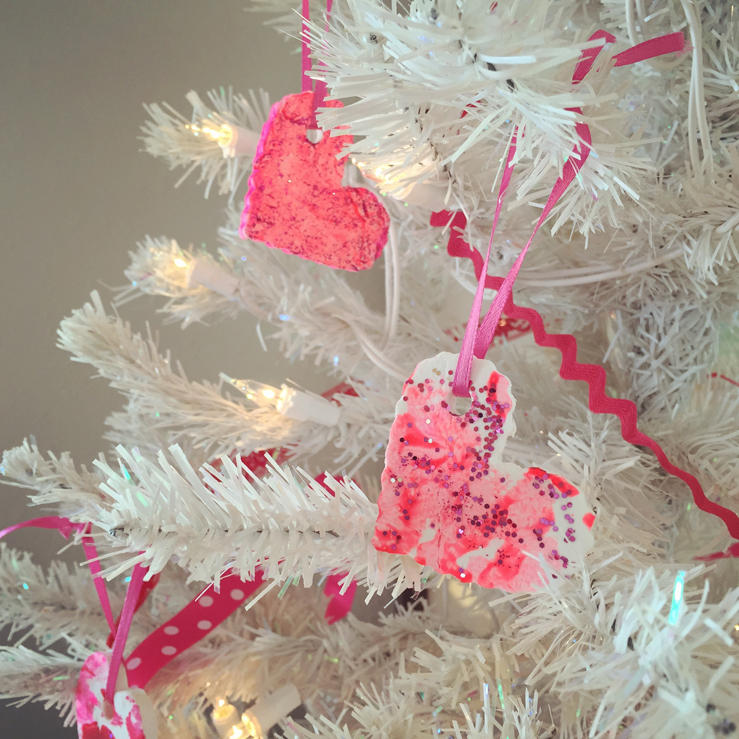 With our Valentine's decorations up, the mini Christmas tree that was on the sideboard looked a little out of place. But M loved having it there (she loves anything that lights up!). So I replaced it with the slightly larger, white tree that had been up in Rob's skyroom. Valentine's tree! I grabbed some pink and red ribbons for garlands, and then M and I made ornaments.
It was the perfect excuse to try out the 'porcelain dough' I keep seeing on Pinterest. It's just baking soda, cornstarch, and water, which you cook on the stove to form a dough — here's a recipe. The results? Well, it's not compared to porcelain just because it's nice and smooth — it's also a lot more fragile than salt dough. A few of our ornaments broke while we were decorating them (mostly my man-handling, not M's). But we had fun, and I love how they turned out. We used cheap finger paints, which actually took on a translucent, glaze-y look, which I like. Toddler art is, perhaps, an acquired taste, but I think M did a fantastic job. She's always so impressed with how art projects turn out, too, which is the best part. 'Oooh, pretty!'
Another project down. I'm trying not to think about where I'm going to store all these new Valentine's decorations!