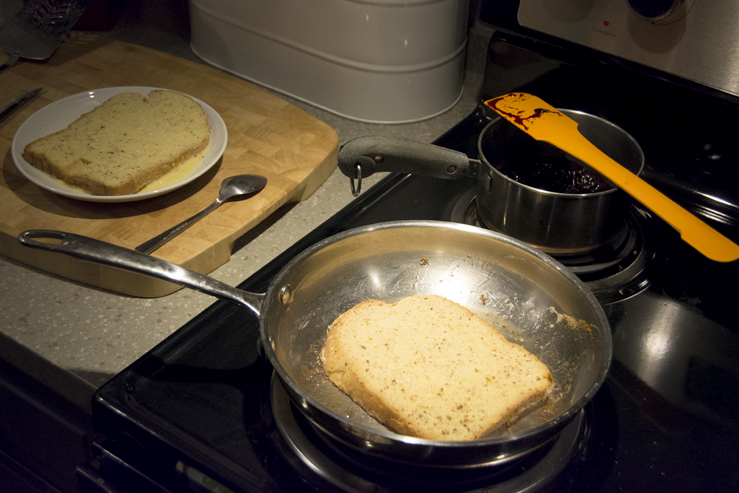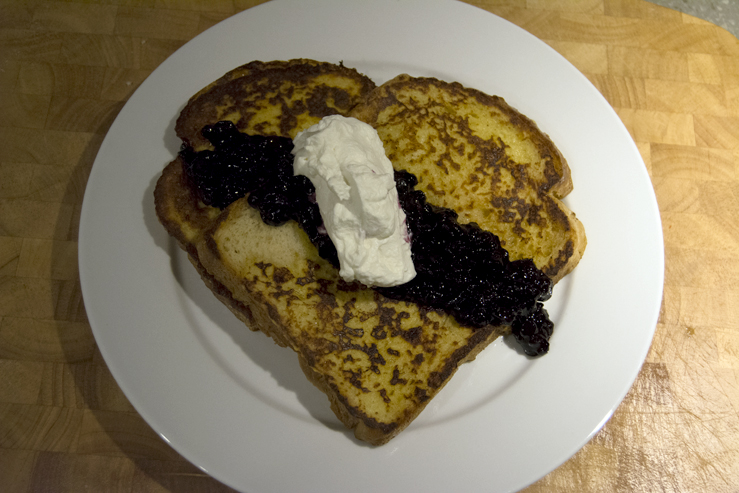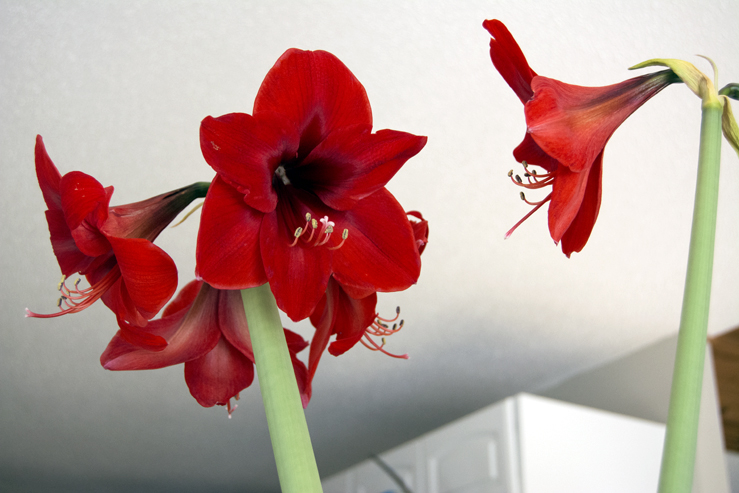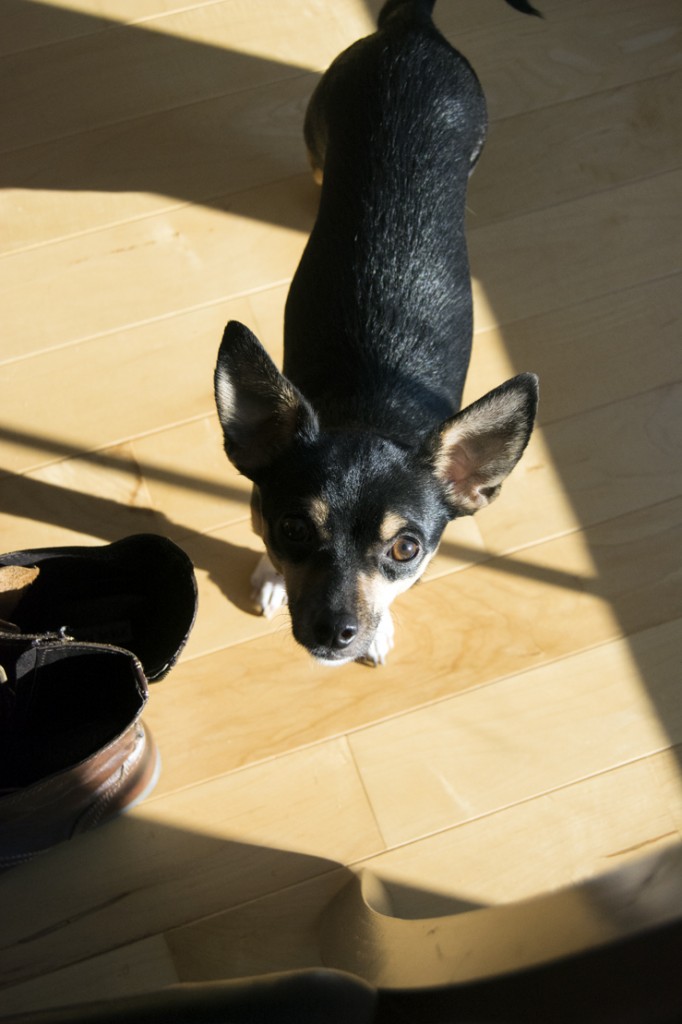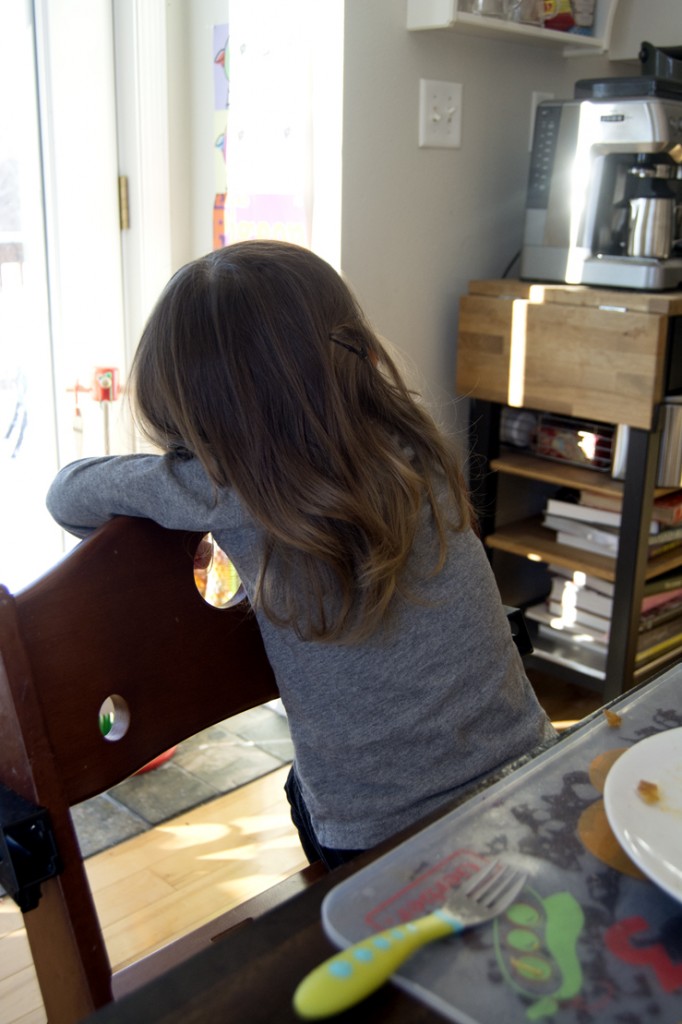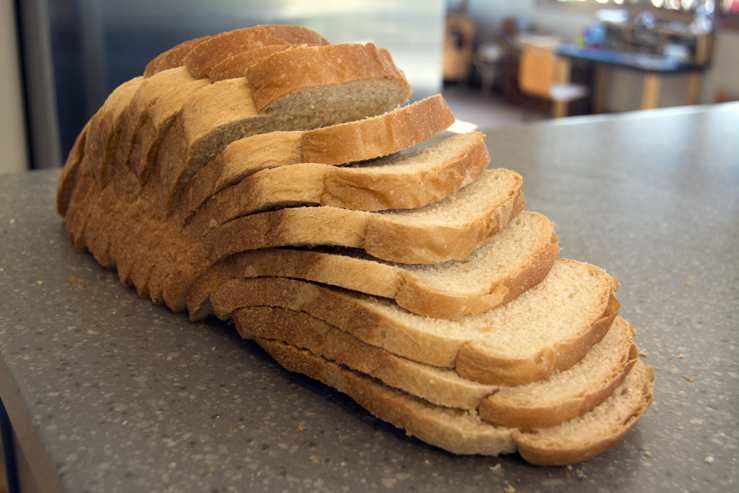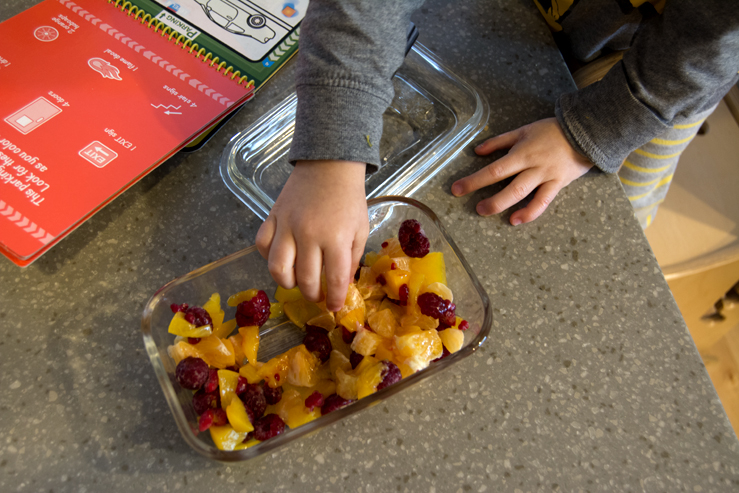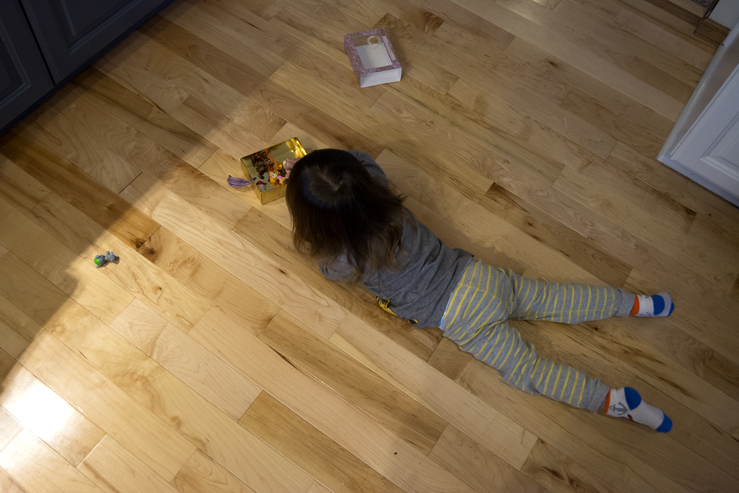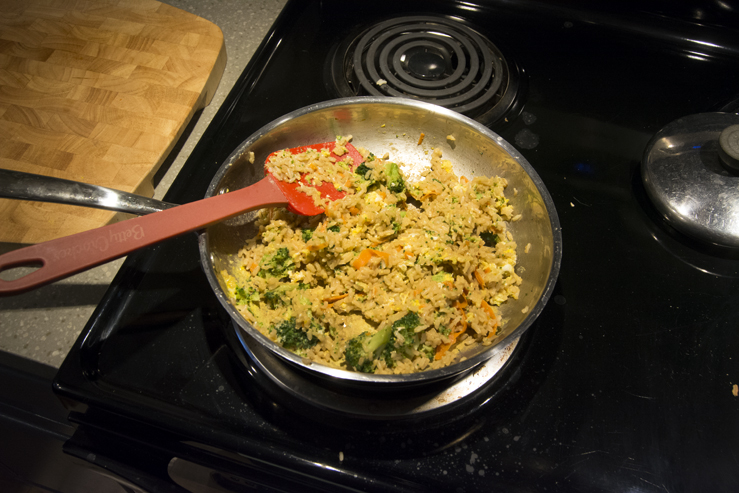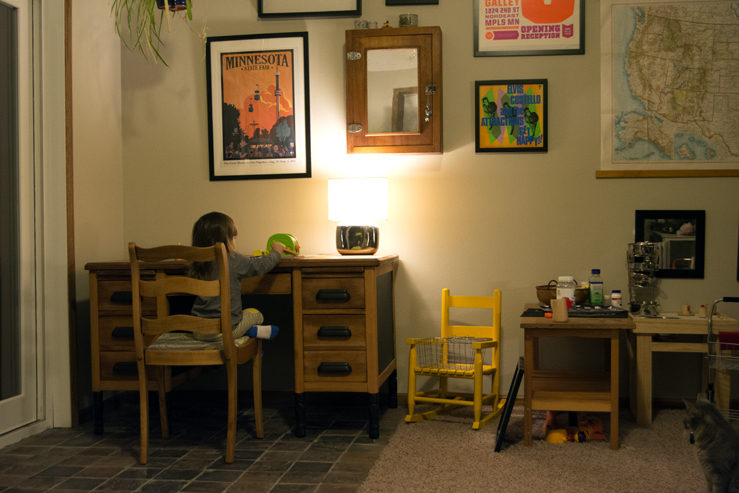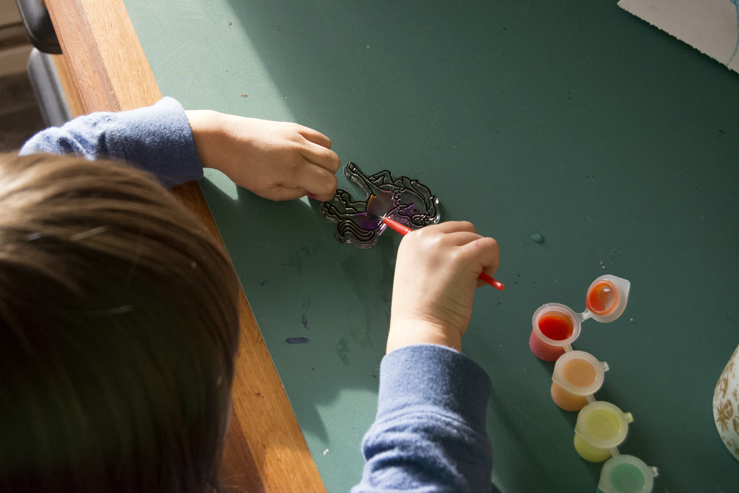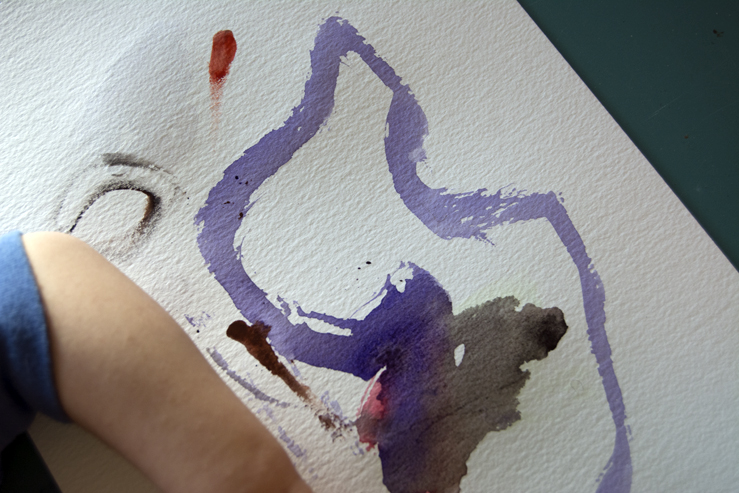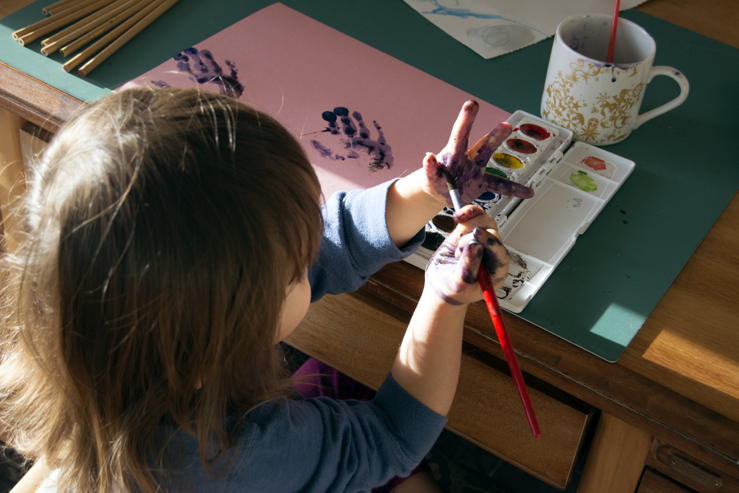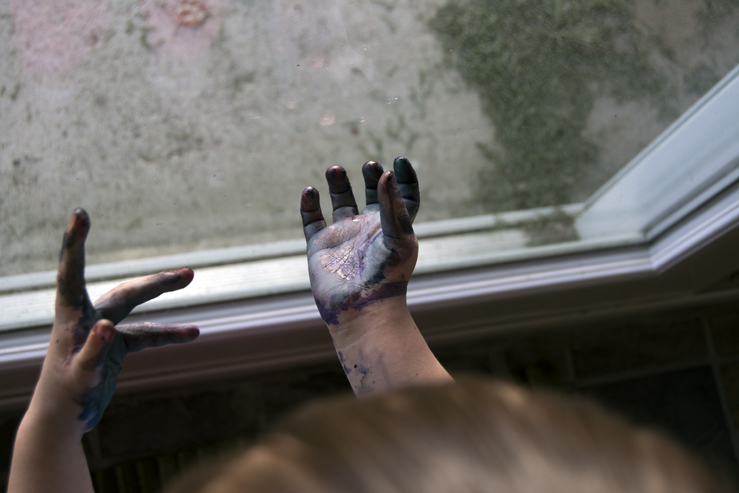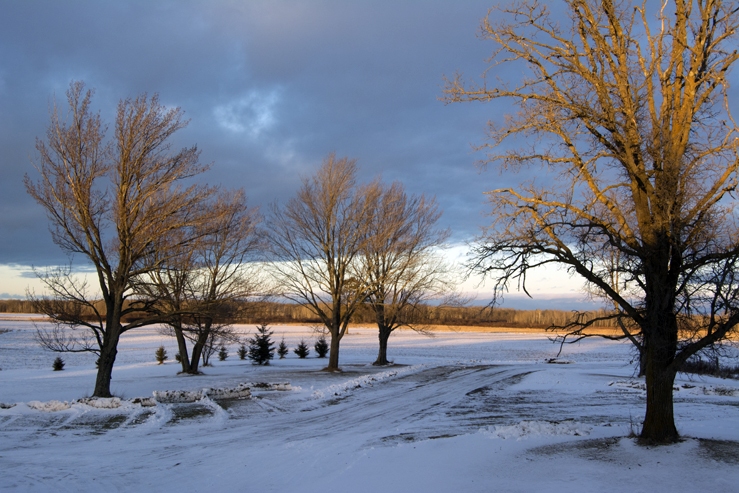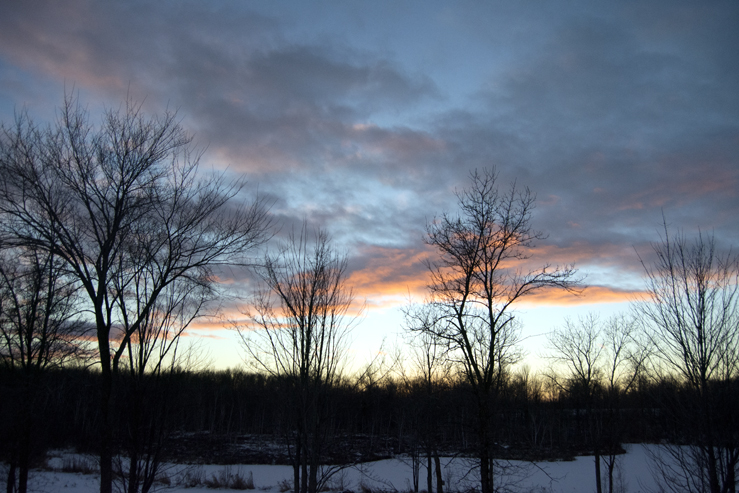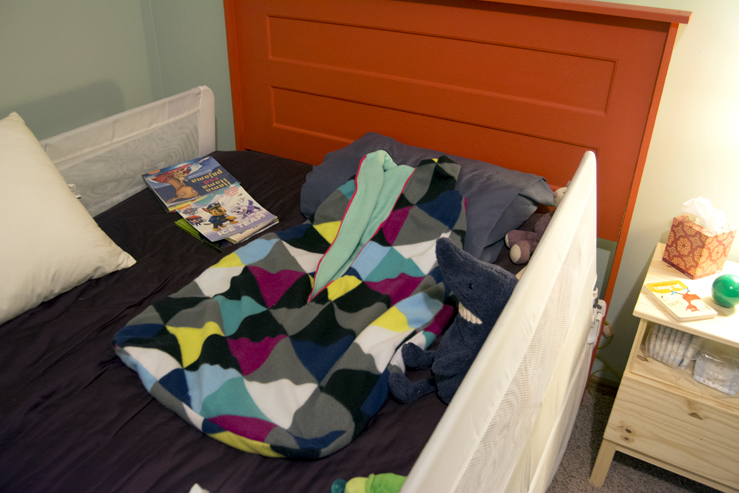 We started the new year off right and went screen-free this weekend. We've done this three times since the beginning of December (obviously not all in a row), and the first time I had to turn down M's request for 'puppy show' quite a lot. This weekend, though, she didn't ask for the TV once! And I found it really easy to leave my computer tucked away and ignore my phone. In fact, we had so much fun just doing stuff that I wish the weekend could have gone on forever.
I cooked more. We had French toast for breakfast on Saturday, and since we're out of maple syrup, I made a blueberry sauce/syrup with some wild blueberries that had gotten all icy in the freezer. Sooo good. Nothing was super out of the ordinary, but I definitely spent more time prepping and cooking rather than grabbing whatever would be quickest.
M and I ran errands both mornings, but otherwise we just stayed tucked in at home, playing together and working on our own projects. It's not something I've only recently noticed, but M is so much happier to do her own thing if I'm actually DOING something, too, rather than staring at my laptop. If I'm in the kitchen, she usually likes to stand in her Learning Tower, either helping out or playing. Her Paw Patrol figures go everywhere with her these days (which maybe explains why she wasn't so desperate to watch them on TV), and you'd be surprised by how long she can entertain herself with those little dogs.
During M's nap on Saturday, I moved some furniture around (just sliding it on the carpet, since I can't really lift tables right now!). To make a long story short (it begins with a room shuffle a couple of months ago), I put my sewing table in my bedroom and moved the old teacher's desk out to the family room, where our Christmas tree had been. I knew M would love being allowed to use the desk (since she always tried to steal things from the drawers when it was in my bedroom), and I realized it would be the perfect place to store and use her art supplies. It has been a HUGE hit! The art stuff was in the kitchen before, and I didn't like taking it out and then trying to hide it away again. M colored on Sunday morning, then painted a couple of sun-catchers in the afternoon, followed by a very happy watercolor session. (I need to take/post a photo of one of the watercolor hand prints she made — they look really cool!)
Before M's nap on Sunday, I traced her old sleep sack (a large Baby Deedee Sleep Nest) onto a big piece of paper. She was very interested to hear that I was going to make a new blanket for her, and she was disappointed that it wasn't ready for her nap a few minutes later! The old blanket served us well, but she still sleeps in her hip brace, so it was getting too small — and it was literally coming apart at the seams! I made her new blanket (in the last photo) wider and bigger, and I can't believe that A) I didn't make any mistakes as I was winging it and B) it fits perfectly. It's two layers of fleece, totally finished inside (in theory reversible, except that the zipper works only from one side!). Two clearance fleece blankets were just (JUST!) big enough, and I already had the zip, so the grand total for her fancy new sleep sack was less than $6. And M really loves it. I washed it up so she could wear it last night, and I asked her this morning how her new blanket had been. 'Sooo nice!' she said, 'It's so soft.' Then, as an afterthought, 'Silly OLD blankie.' So I guess she's a convert.
What else? (This is a long post!) The house stayed a lot cleaner over the weekend, which was only partly because I did more cleaning. Since I was paying more attention to M, even when she was playing on her own, I was able to remind her to tidy away her things when she was done (and set a good example by doing the same!). She's actually very good at putting her toys away when asked, but she doesn't remember to do it by herself.
I also started and finished Forrest Pritchard's Gaining Ground. Rob got it for me a while ago (last Christmas?), and I don't know why it took me so long to get to it, but it's fantastically written and SO interesting. Although now I'm thinking that a couple of pet piggies would do such a good job of clearing and turning over the weedy fields… unintended consequences to buying me gifts!