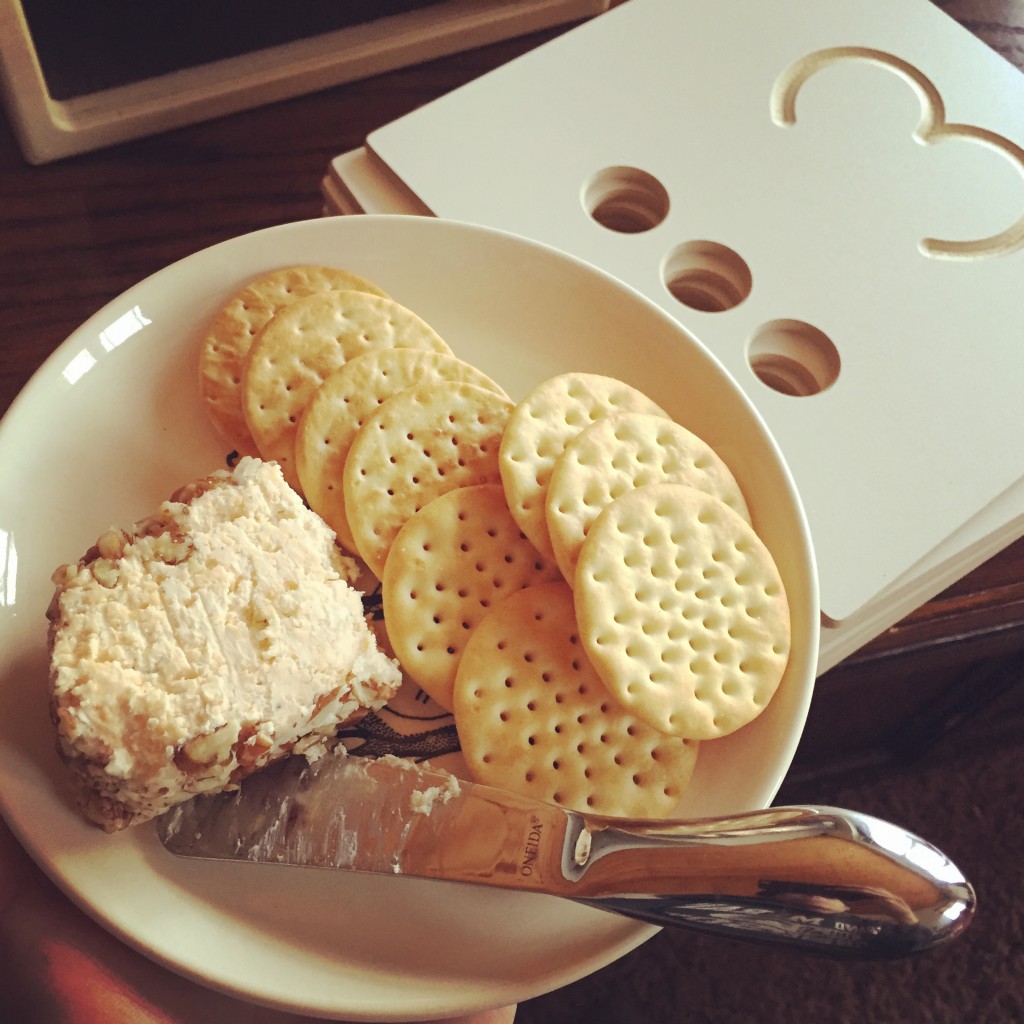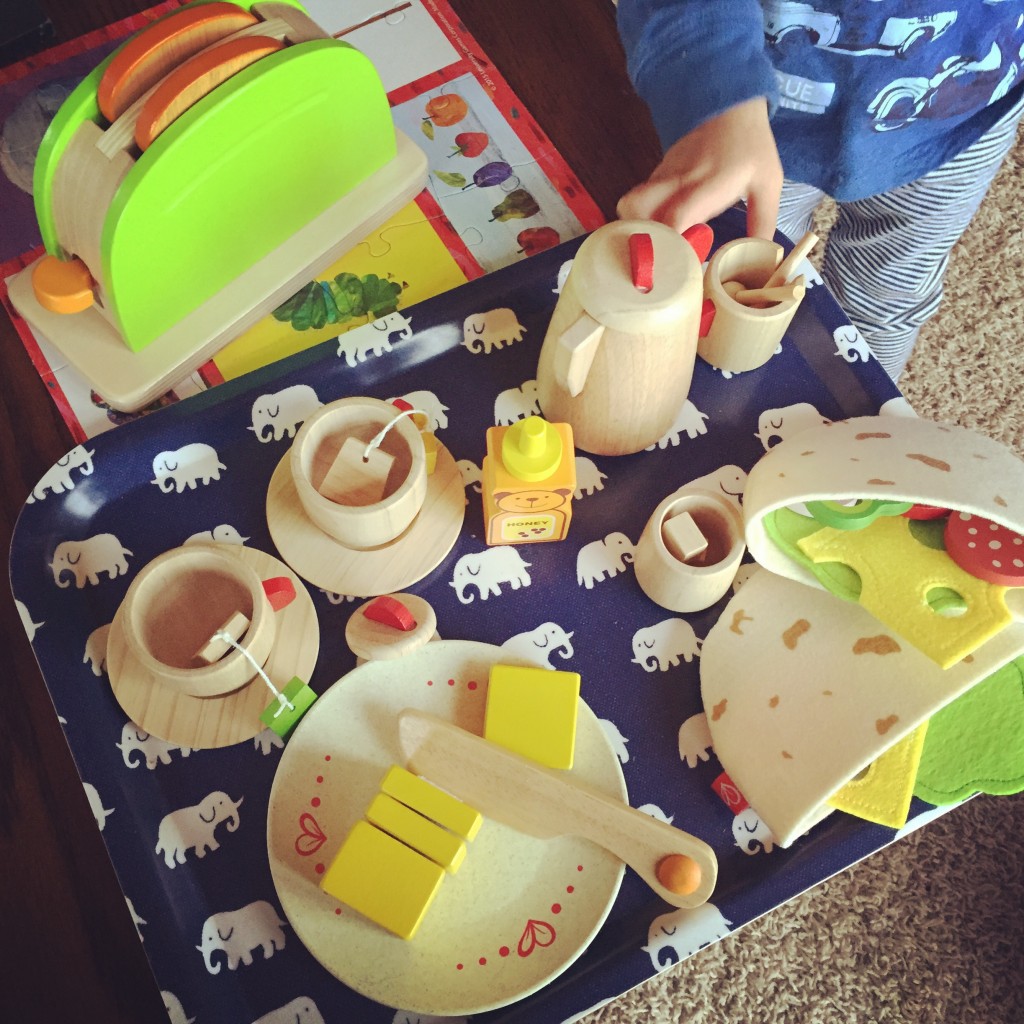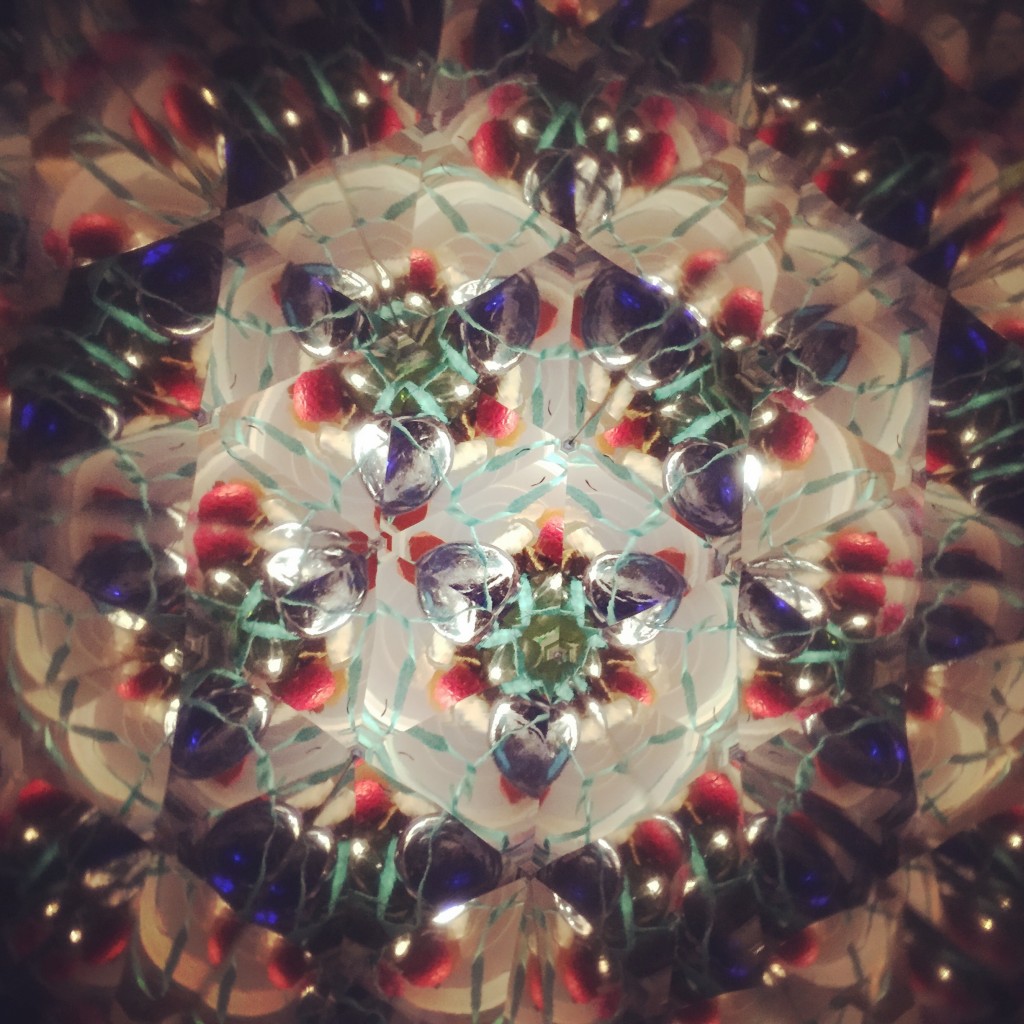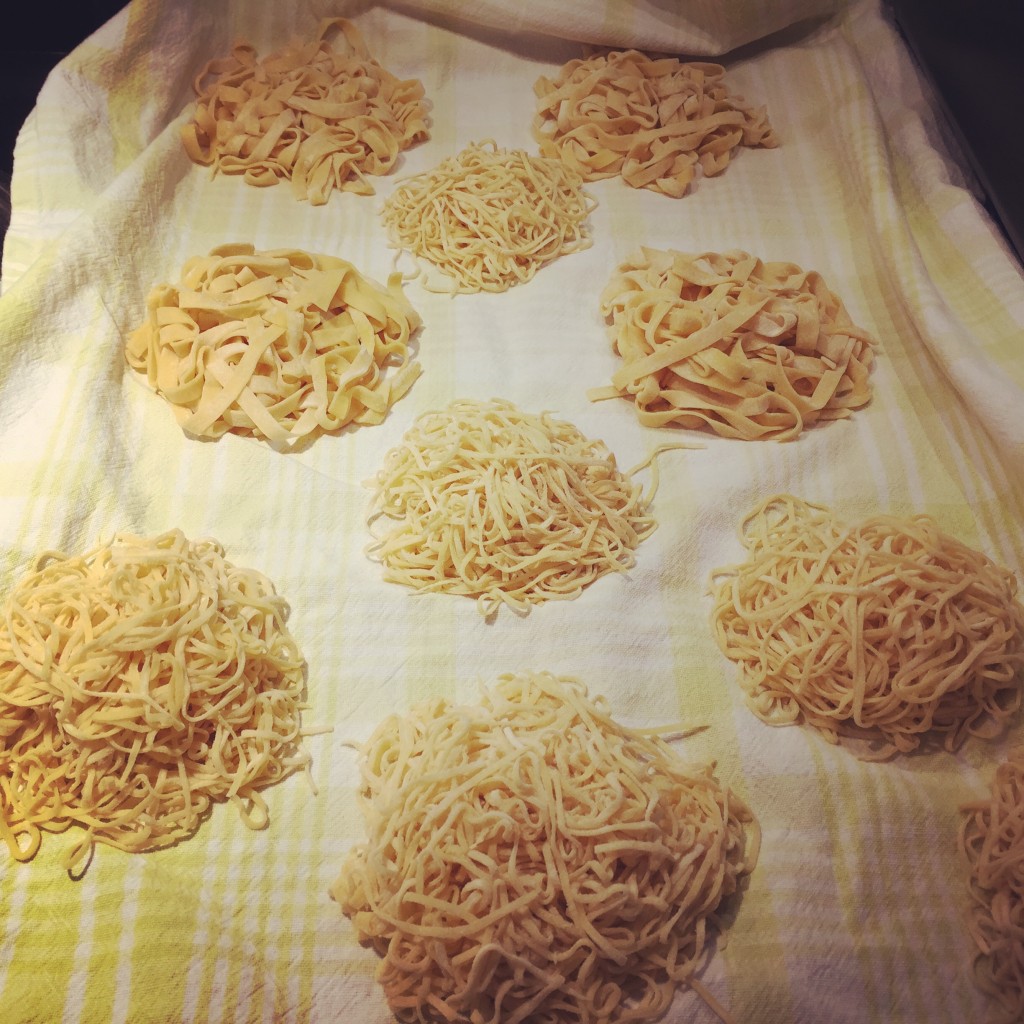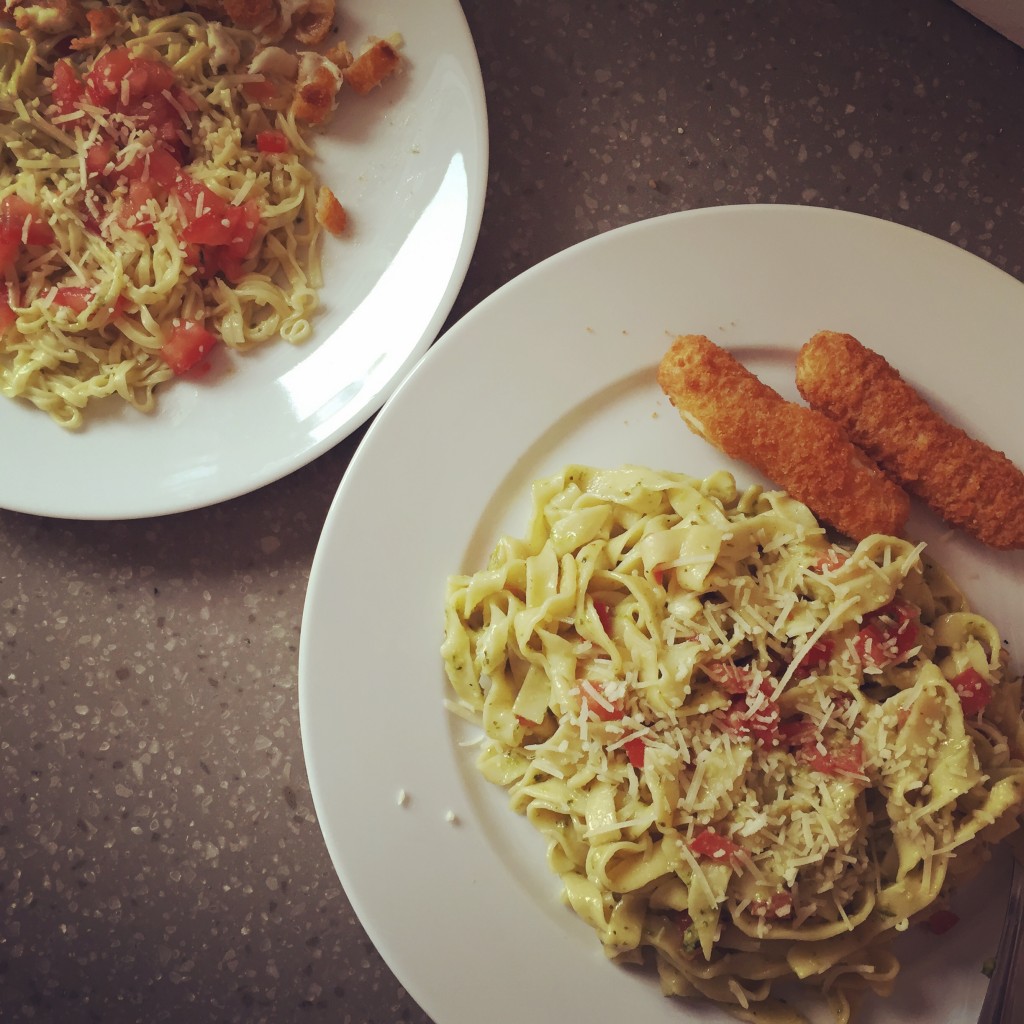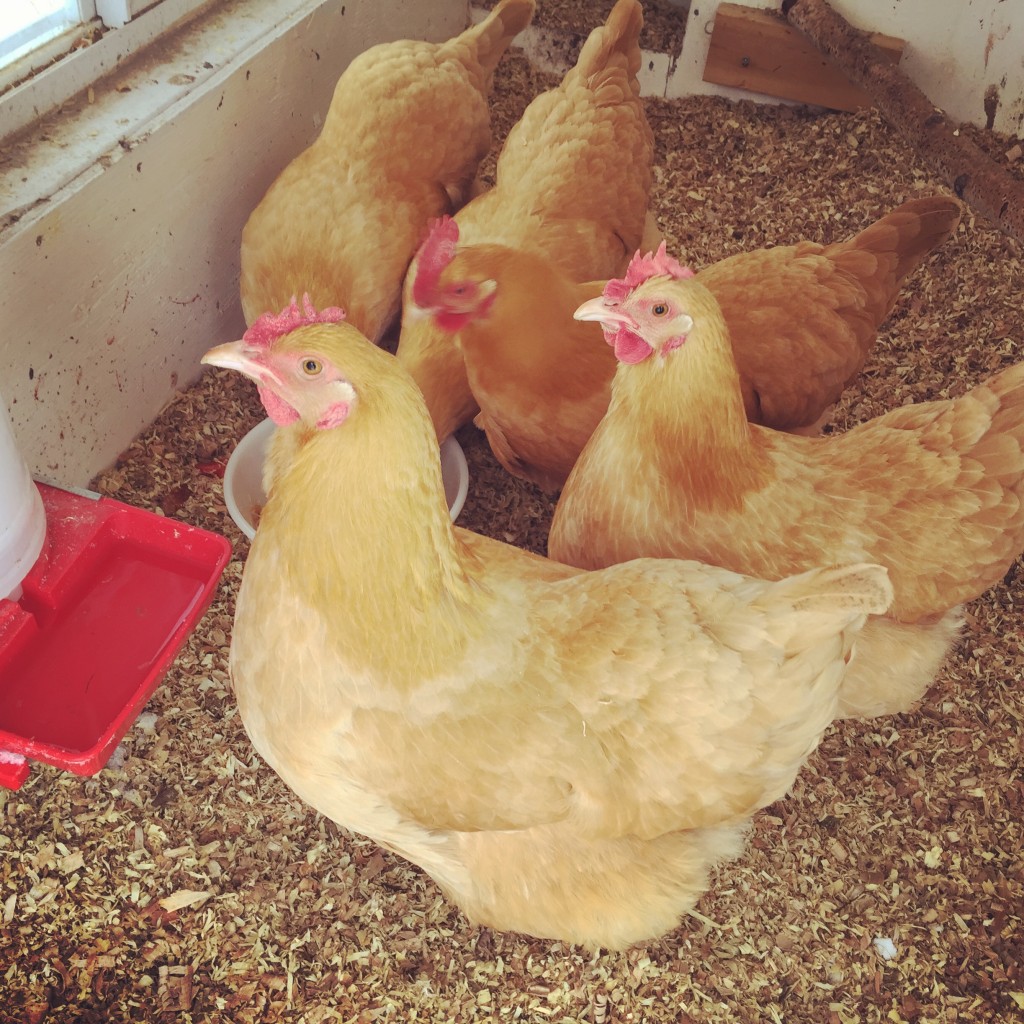 Happy Christmas to everybody who celebrated it (and to those who didn't, in case you just like joining in on happy wishes). Even though I didn't do much besides making a cheese log and driving down to my parents' house, it still felt like quite an exhausting Christmas Eve and Day. M had been eagerly anticipating Christmas for quite a while, and she had a blast opening all her presents. She was disappointed to see that Grandma and Grandpa's Christmas tree didn't have a star at the top, which she thinks is most of the point of having a tree inside, I guess.
Not to make any of my other presents feel bad, but I think my favorite is the set of pasta roller/cutter attachments Rob gave me for my Kitchenaid stand mixer. Super fun and satisfying! I tested it out yesterday and made a batch of noodles — some spaghetti, some fettuccine. I'd been dreaming of homemade pasta for a while (especially since it uses up some of the chickens' eggs!), and it was definitely worth the wait and the 'work'. (It's not that much work when there's electricity involved.) I haven't bought a single loaf of bread since we got our bread maker, so here's hoping I'll never buy noodles again, either!
The chickens had less of an exciting Christmas, since they were locked up while we were away, and then it snowed a fair bit yesterday. I opened their pop door to let them out into their run (which is covered and partially sheltered), and they each took a turn standing in the doorway, looking out at the snow and muttering about the weather before going back inside. So my free-rangers are going a little stir-crazy. I've been bringing them 'fancy' salads — really just our scraps or produce that's on its way out, but I try to toss in whatever I think they'd like, and they always seem to appreciate it.
So happy holidays! Time to brace for 2016!