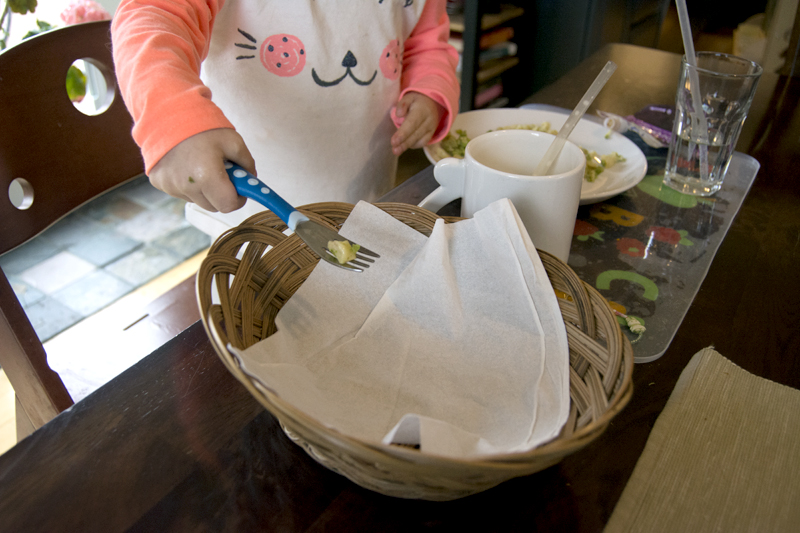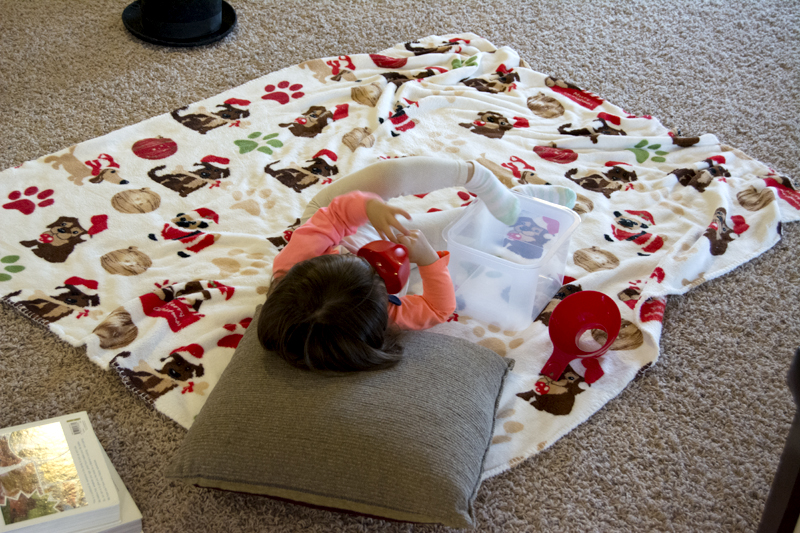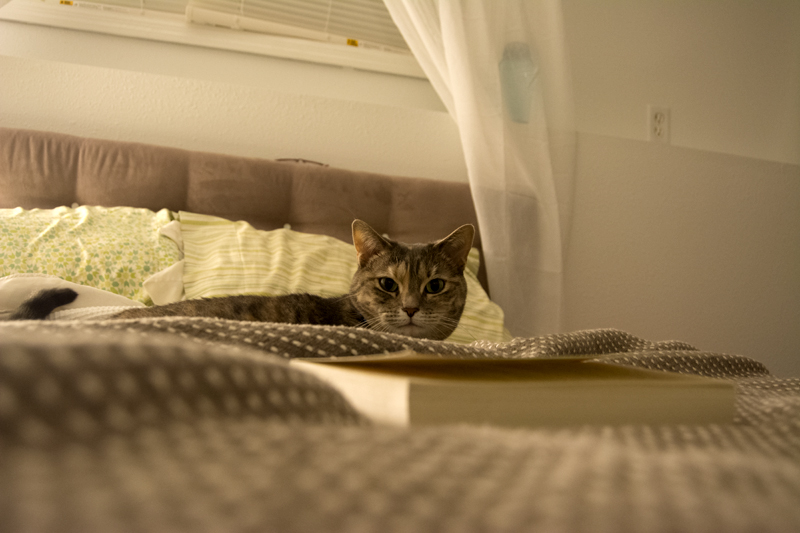 We took a much-needed break from screens of all kinds this weekend. I feel like that shouldn't have been a huge challenge, but I'm always glancing at my phone or laptop, and both M and I watch some TV almost every day. On one hand, I think that pregnancy and the baby/toddler years are times to take it easy on oneself — energy is in short supply, so keeping everybody happy and fed are the most important things. But I often feel like the internet borders on an addiction for me, and I've been feeling more and more unhappy with that over the months. So everything stayed off this weekend.
I wasn't insanely productive or anything (see: pregnancy/toddler-years energy level), but I did wind up feeling like I'd really had a weekend, with no obligations to anybody except M and myself. There were a few times I had to put off doing something because I couldn't look up the recipe or instructions on-line. But I think we were both happy for the break. So what were some of the things we did?
— Read more books! I read a couple hundred pages of Animal, Vegetable, Miracle, a book I originally got shortly after it came out, although I didn't enjoy the writing at the time. I'm finding it much more interesting this time around. M and I read tons of books, too, of course.
— We 'found' an imaginary mouse named Squeaky. It now lives in a basket on the kitchen table (the Kleenex blanket was M's idea) and lives off of crumbs and offerings from our meals. M's sustained interest in imaginary things like this always surprises me.
— I started knitting the new baby's stocking. It's only a few inches long now, but, like M's stocking, it's all colorwork, so it's slow going.
— We wrestled and played on the floor a lot. We always do this, but I definitely got down at M's level more than usual. We put M's puppy blanket on the floor and looked at books, and then when I started making lunch, I was amused to see M reclining, playing with a couple of funnels she'd stolen from the cupboard. Whatever makes you happy, eh?
— We listened to the radio a lot. MPR and Christmas music. I used to listen to the radio a TON, and I wish I hadn't gotten out of the habit.
— The pets got more attention. After M went to bed on Saturday, I read a book in my own bed, with the dogs for company. At one point, I put the book down and just pet Henny for about twenty minutes straight. SHE definitely enjoyed the screen-free weekend!
— We went to a kids' holiday event at a local coffee shop on Saturday, with my dad (M got to decorate a tree cookie and made a Christmas tree decoration, too — she had a blast!), and yesterday we went to the thrift store and supermarket. Not huge adventures, but things we might not have necessarily done if just staying tucked in at home with the TV had been an option.
— I 'slept in'. I usually wake up around 5:00am and use the time before M gets up (at 6:00) to check blogs or read work e-mails. But without those temptations, I just stayed in bed and wound up catching a few more minutes of sleep.
Generally, I just feel like M and I slowed down and enjoyed each other more. Even though I was excited to see what everybody had been up to when I checked my phone this morning, I was reluctant to break the spell. If I didn't need to be on-line for work, I'd definitely have extended our break. I have to find a way to strike a happy balance now.