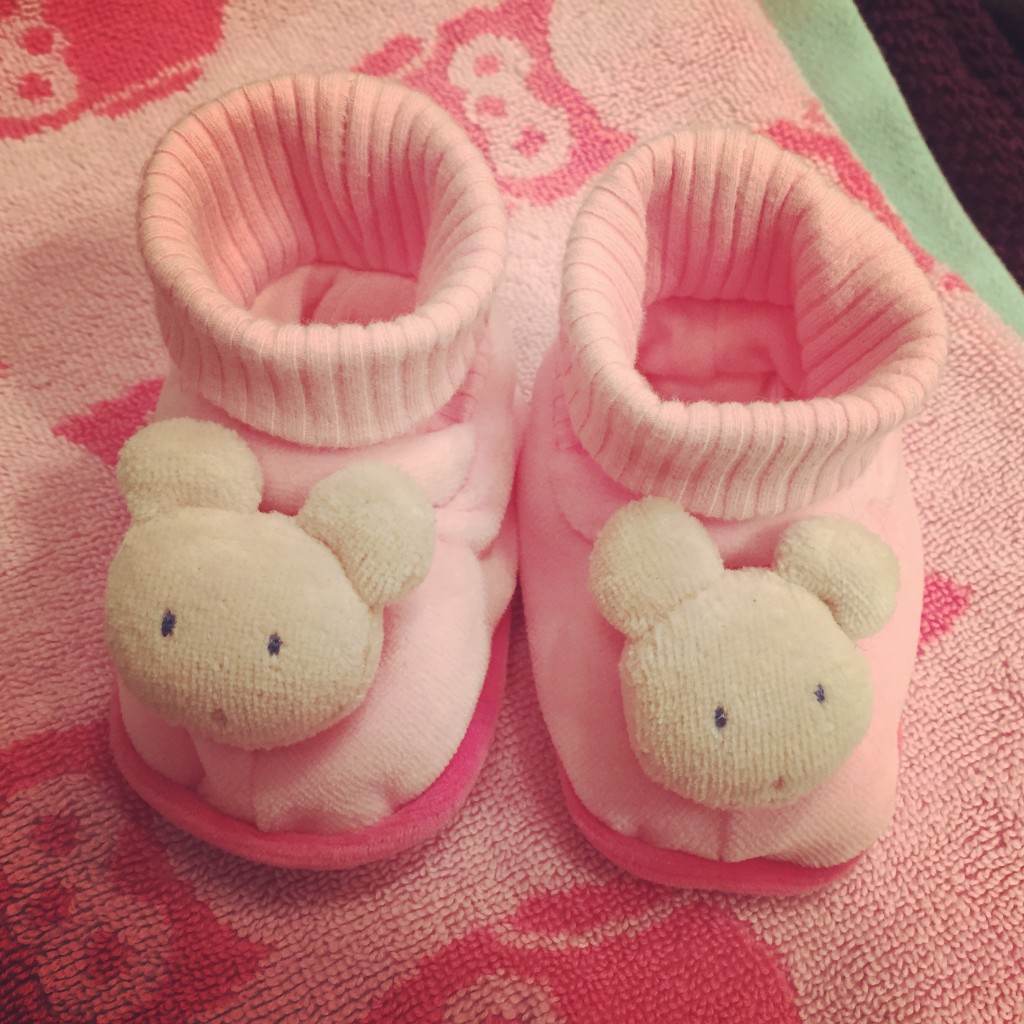 Some time in late May, M is getting a baby sister! I'm so excited for us. I would have been happy to have a boy, but a sister for M feels just right. And, to be honest, I'm relieved that I won't have to buy as many new baby clothes! I was looking at the little booties above (Rob's mum sent them for M when she was VERY little) a few weeks ago and thought what a shame it would be not to use them again. If I HAD been having a boy, he might have wound up wearing some cute pink booties, anyway!
I'm feeling pretty good now that I'm in the second trimester, and I'm feeling more confident about the baby's health, as well. (I was sure something would go wrong early on, as I just feel TOO lucky to be pregnant again.) M doesn't understand what's heading her way, of course. Although I recently started telling her her 'origin story' ('Mommy wanted a baby, so she went to the doctor…'), and now she wants to hear it all the time. Laying the groundwork.
I have to admit that I'm more nervous about having a second than I was about having M. I was confident that I could parent one child; obviously I feel like I can manage two, but it's hard to guess how it's going to change our lives. And even a partnered mom has worries about adding a second — is she ruining the first child's perfect life? I think it will be great for our little family, but there was definitely more to consider than the first time around (strangely — you'd think going from childless spinster to parent would be a bigger deal). But like I say, I feel extremely lucky to be pregnant and fortunate that soon I'll be able to talk about 'my girls'!